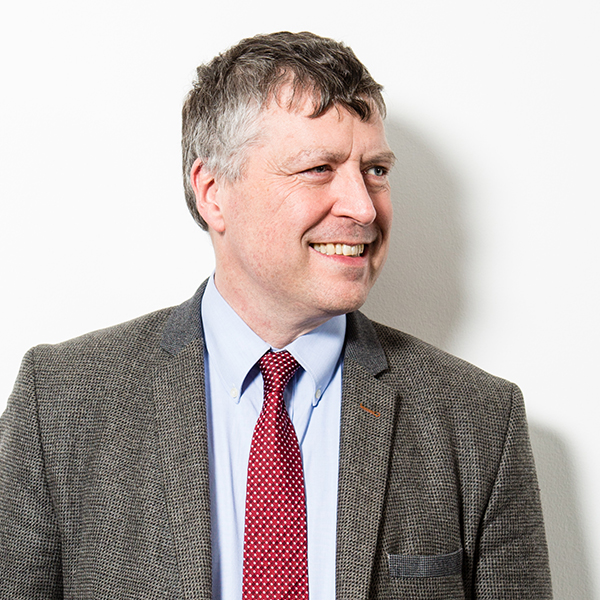 Ciarán Devane, designate Chairman of the Board, HSE and Chief Executive, The British Council
In August 2018, the Minister for Health announced the appointment of Sir Ciarán Devane as the designate Chairman of the new Board of the Health Service Executive (HSE) which is being established by legislation currently going through the Oireachtas. This is an important step in the implementation of a key Sláintecare recommendation. Priority issues for Ciarán and the new HSE Board will include:
Delivering effective and safe services within the resources allocated
Developing and implementing an effective performance management and accountability system in the HSE
Developing a plan for building public trust and confidence in the HSE and the wider health service
Ensuring the HSE͛s full support for and implementation of the Government͛s programme of health reform as set out in the Sláintecare Implementation Plan.
Ciarán has been Chief Executive of the British Council since January 2015, where he has focused on aligning the British Council, a charity since 1940, behind key themes important to the UK, demonstrating the contribution of cultural relations to the UK͛s security, prosperity and influence, and strengthening the organisation͛s capacity and capability across its network in over 100 countries.
Prior to this role, he was Chief Executive of Macmillan Cancer Support where he transformed the scale and impact of the charity (NGO) both as on its own and in collaboration with other organisations and raised its profile as an authoritative voice on cancer and health matters, leading to Macmillan being the UK public͛s most respected NGO.
Ciarán was educated at UCD where he studied biochemical engineering after which he started his career in the chemical industry before becoming a management consultant specialising in complex change programmes with companies such as AstraZeneca and Rolls Royce.
He holds a master͛s degree in International Policy and Practice from George Washington University, Washington DC. Ciarán has also held non-executive roles of the boards of organisations ranging from small local charities to NHS England which commissions healthcare for the population on England.
He was awarded a knighthood in 2015 for his services to cancer patients.
Laura Magahy BA, MBA, Director, Sláintecare Programme Office, the Department of Health
Laura has led some of Ireland's most significant and transformational public-sector projects on behalf of government including the €1 billion urban renewal of Temple Bar and the Global Irish Forum initiative, Irish Design 2015.
She has led change management and physical development projects in healthcare and has a particular interest in population-based planning and citizen engagement.
Laura is a Fellow and past President of the Institute of Directors and is one of Ireland's top Level A Project Directors. She is an honorary member of the Royal Institute of Architects in Ireland and has served on numerous public, private and plc boards as Chairman, Non-Executive Director and Executive Director.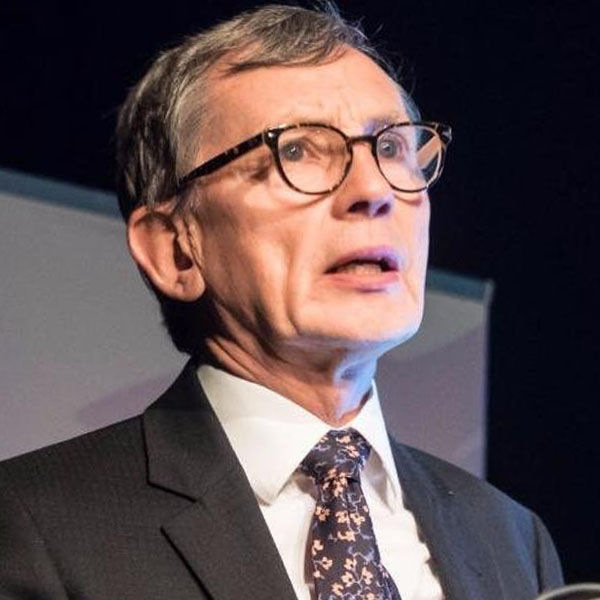 Gabriel Scally, President, the Epidemiology and Public Health Section, the Royal Society of Medicine, and Chair of the Soil Association, UK
Gabriel was born and brought up in Belfast. He studied medicine there at Queen's University. He specialised in general practice and subsequently public health. From 1989-93 he was Chief Administrative Medical Officer and Director of Public Health for the Eastern Health and Social Services Board in Northern Ireland. From 1993 until 2012 he was a Regional Director of Public Health in England.
Gabriel is currently Visiting Professor of Public Health at both the University of the West of England (UWE) and the University of Bristol. His most recent academic role was as Director of the World Health Organisation Collaborating Centre on Healthy Urban Environments at the UWE. He currently jointly leads a Wellcome Trust funded research project into the current importance attached to health considerations in the planning of urban settlements.
In 2018 Gabriel was appointed by the Irish Government to conduct a preliminary inquiry into the cervical cancer controversy.
Joe Rafferty, Chief Executive, Mersey Care NHS Foundation Trust
Mersey Care NHS Foundation Trust provides specialist mental health services in North West England and beyond. Prior to becoming Chief Executive of Mersey Care NHS Trust in 2012, Joe was Director of Commissioning Support at the NHS Commissioning Board, having national responsibility for the design and delivery of a significant component of the Liberating the NHS commissioning reforms.
Before this, Joe was seconded from his Chief Executive role at NHS Central Lancashire to become Director of Commissioning Development for NHS North West, leading the development of commissioning reforms across the region.
Other Board level roles included Chief Executive of NHS Central Lancashire, Regional Director of Commissioning & Strategy for NHS North West, Executive Director of Strategy for NHS North West, Executive Director of Performance in Cumbria & Lancashire SHA and Director of System Reform at Bolton Hospital NHS Trust.
He was recently named number 9 in the HSJ Top 50 Chief Executives Awards list and included in the HSJ's list of 100 most influential people in health.
Joe has been championing Expert by Experience as a major driver for transformation.
Before joining the NHS, Joe had a successful career in cancer research, publishing over 50 Peer reviewed publications.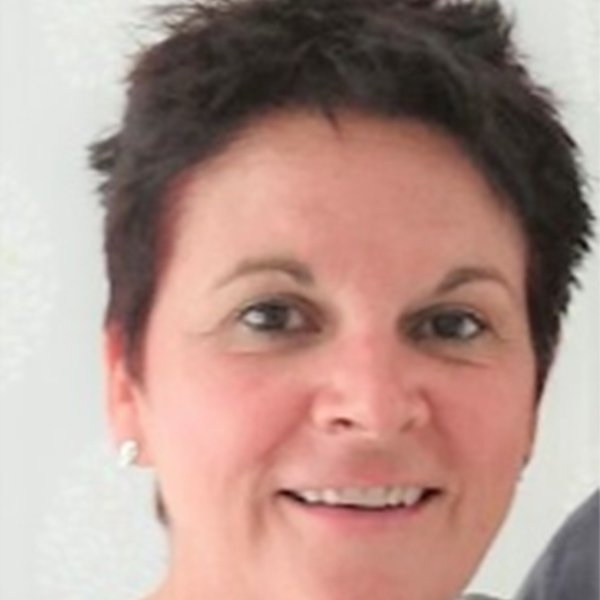 Margaret Sherwood, National Programme Director, Scottish Government leading on NHS Scotland's Elective Centre Programme
Margaret's health service career began 25 years ago in the Clinical Audit Department at Glasgow Royal Infirmary. Since then she has undertaken a variety of roles in NHS Scotland including within the National Information Services Division, NHS Greater Glasgow & Clyde and the Scottish Government. During this time she has gathered a wealth of experience and skills in Information Development, Service Improvement Leadership, General Management and Performance and Strategy.
Margaret also has in-depth experience in large-scale organisational change having been a member of the senior leadership team responsible for the design and commissioning of the Imaging Departments in the Queen Elizabeth University Hospital in Glasgow and the subsequent closure and transfer of staff from the Victoria and Western Infirmaries and Yorkhill Children's Hospital.
Margaret thrives on challenge and has dedicated her health service career to improving quality and safety through the use of information in the redesign of services and encouraging new ways of working to ensure patients receive excellent care.
In her current post, she provides a key leadership role by directing the Scottish Government's National Elective Centre Programme. This Programme is the delivery arm of the Scottish Government's ambition to meet the future demand for key elective specialties through a financial commitment to build a network of elective centres across Scotland.
As well as focussing on the key specialties of Orthopaedics and Ophthalmology the centres will provide additional capacity for other specialties such as General Surgery, Endoscopy and Radiology and will be designed to reflect innovative models of care and to forge close links with education, research and business in order to maximise the opportunities these centres can deliver.
Audrey Carville, Broadcaster and Host, Morning Ireland, RTÉ Radio 1
Audrey is an award-winning broadcaster and is currently presenting Morning Ireland on RTÉ
Radio One.
Prior to joining RTÉ, she worked extensively with BBC World Service, BBC Radio 4 & BBC Radio 5Live.
Before moving to London, Audrey presented television and radio programmes for BBC Northern Ireland for eight years.
John O'Dwyer, CEO, Vhi
John joined Vhi in 2012 from the international Dutch insurance group Achmea where he was the Chief Operating Officer and Executive Director with responsibility for the life, general and health businesses in Interamerican, the second biggest insurer in Greece. He has an extensive track record in financial services and in particular, the health insurance sector which included roles such as Managing Director of Friends First Life Assurance, Director of Operations at BUPA Ireland and Assistant Chief Executive with responsibility for claims in Vhi. He is also non-executive Chairman of the board of the National Treatment Purchase Fund.
Professor Mary Horgan, President, Royal College of Physicians of Ireland (RCPI)
Mary is a Consultant in Infectious Diseases and Internal Medicine at Cork University Hospital. The retention of medical graduates in Ireland is a key priority for her 3-year term as President. She served as Dean of the University College Cork School of Medicine from 2013-2017. Originally from Kerry, Professor Horgan graduated from UCD in 1986 and was awarded her MD in 1995, MRCPI in 1988 and FRCPI in 1997. She serves on the Board of the Health Products Regulatory Authority and the Mercy University Hospital, the Governing Body of UCC, formerly a Board Member of the Irish Blood Transfusion Service and previous Chair of the Council of Deans of Medical Schools of Ireland.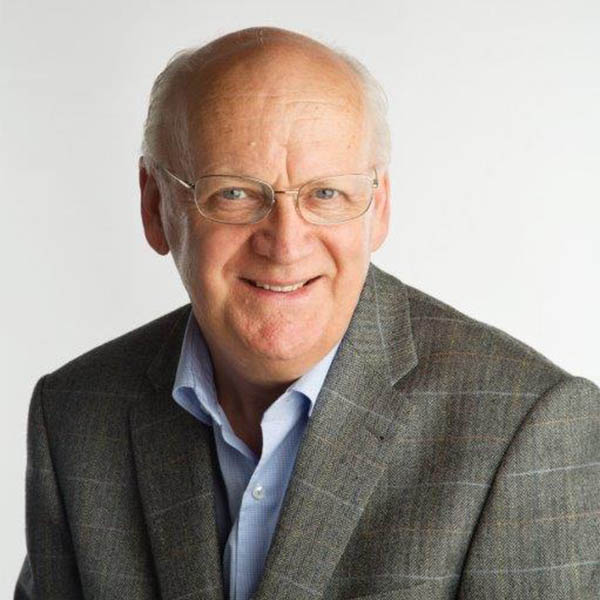 Eddie Molloy, Ph.D. Independent Management Consultant and Member, the Sláintecare Advisory Council
Eddie specialises in strategy, large-scale organisation change and innovation in Ireland and abroad and in all sectors including healthcare. He is joint author of a number of books productivity improvement, staff motivation and morale and the strategic development of multinational subsidiaries in Ireland. Former trustee and chairman of Focus Ireland, Genio and Mental Health Reform. He served on numerous Government Commissions, most recently the Commission on the Future of Policing in Ireland.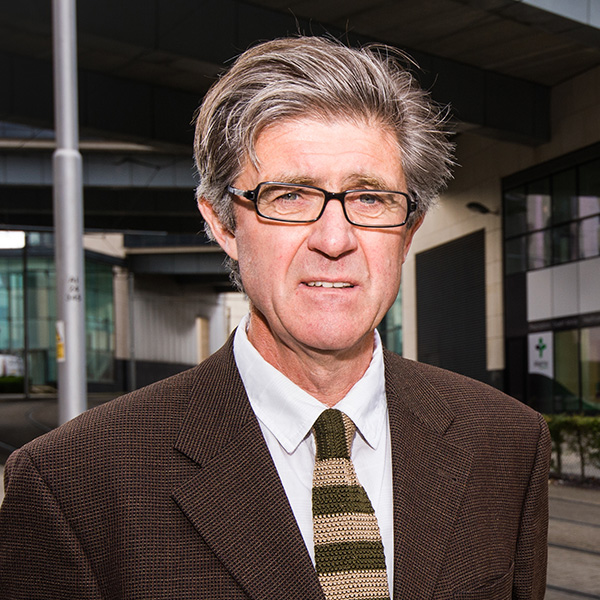 Tom O'Dowd, Emeritus Professor of General Practice, Trinity College Dublin and GP
Tom is Professor of General Practice and is responsible for undergraduate and postgraduate teaching and curriculum design. He is responsible for integrating the departmental research with university and national strategies, encouraging and developing research within the department, research degree supervision and overseeing research accounts. He is on the study team of the National Longitudinal Study of Children in Ireland and is Trinity College's lead on the Health Research Board funded Primary Care Research Centre.
Tom is also a GP in Tallaght.
Dr Susan Thomas, Health Partner, EY UK and Ireland
Susan is EY's UKI Health Partner, with a special interest in transforming health services to achieve their optimal performance today and strive for excellence in the future.
Susan brings the valuable combination of being a medical doctor and a performance improvement professional and focuses on driving change through clinical leadership.
She trained as a geriatrician and worked in both the UK and Australia, and joined EY to run quality and risk management for the Advisory practice.
Susan has transformed a range of health services with a particular interest in EDs, through high impact change to the clinical pathway, and by doing so has driven improvements in patient care and experience, performance against targets and the bottom line.
Professor Patrick Broe, Group Clinical Director, RCSI Hospital Group
Patrick graduated from University College Dublin Medical School in 1974. He did his surgical training in Ireland, Johns Hopkins Hospital Baltimore and Guy's Hospital London. He completed his training in 1986 and was appointed Consultant Surgeon to the Richmond and Beaumont Hospitals where he worked until his retirement in 2015.
He served on the Council of the Royal College of Surgeons for many years and was elected President for 2012/14. He is currently Group Clinical Director for the RCSI Hospital Group and a board member of Bon Secours Health System. Patrick was appointed to Sláintecare Advisory Council in October 2018.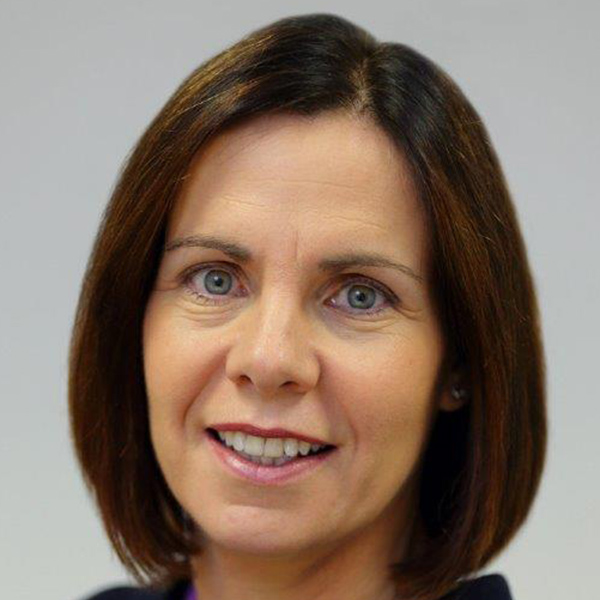 Loretto Callaghan, Country Pharma Organisation Head and Country President, Novartis Ireland
Loretto Callaghan is the Country Pharma Organisation Head and Country President for Novartis in
Ireland and has held this position since 2006.
Novartis is a Global Pharmaceutical Company with Headquarters in Switzerland. In Ireland, Novartis has a significant presence employing almost 1,600 staff across 4 sites including two manufacturing facilities in Cork, a Global Shared Service Centre in Dublin and the local Commercial Organisation also based in Dublin.
Loretto has extensive experience of the Pharmaceutical Industry from an Irish, UK and European perspective having worked in both the UK and Ireland for over 25 years (with GSK and Novartis) in various Sales, Marketing and Senior Leadership Roles.
Loretto is passionate about sport and the importance of physical health to maintaining mental agility and peak performance. She cycles regularly and claims that some of her best ideas have come while cycling in the Wicklow mountains!
A native from Co Sligo, Loretto was educated in UCD (Bachelor of Science), Trinity College Dublin (Masters in Science, Toxicology) and Harlow University, UK (Diploma in Marketing) and more recently completed a Diploma in Company Direction (DipIOD), The Institute of Directors.
Angela Tysall, National Lead in Open Disclosure, Quality Improvement Division, Health Services Executive 
Angela has been in her current role since October 2010 working in the HSE Quality Improvement Division.
She is an SRN. RM and Clinical Nurse Specialist in Ear Care and Minor Illness. Angela is an Extended Independent Nurse Prescriber and trained investigator in systems reviews, trust in care, dignity at work.
She has 5 year's experience as a complaints review officer, 13 years as a midwife, 2 years' experience as a practice nurse and spent 5 years as a senior sister, team leader and acting manager of a nurse-led NHS Walk-in Centre.
Angela has 6 years' service management experience in a GP Out of Hours service in the North West of Ireland – achieving quality assurance accreditation for this service.
She is committed to the area of patient safety and improving the experience of people accessing health and social care services. She participates in and contributes to many national workgroups which have a patient safety agenda. She believes in the power of kindness and compassion in relation to healing and in the promotion of working in partnership with patients.
Dr Tom O'Connor, Lecturer,  Economics and Integrated Health & Social Care, Cork Institute of Technology
Tom's current research interests are on the implications of current integrated care public policy for the practice of health and social care in communities, particularly, homeless children at risk of trauma, older people's care planning, mental health services for adults and children, shared care plans and the need for integration between primary and community care teams across these patient/client groups in particular. This interest extends to examining integrated care pathways and the 'journey' for patients/service-users discharged from hospitals and care institutions- how it might work better and how it could be improved in to the future. Tom has edited the seminal book Integrated Care for Ireland (2013). He is an Associate Editor of the International Journal of Integrated Care and on sits the Editorial Board of the Irish Journal of Applied Social Studies. He is also a member of TASC's Economists' Network.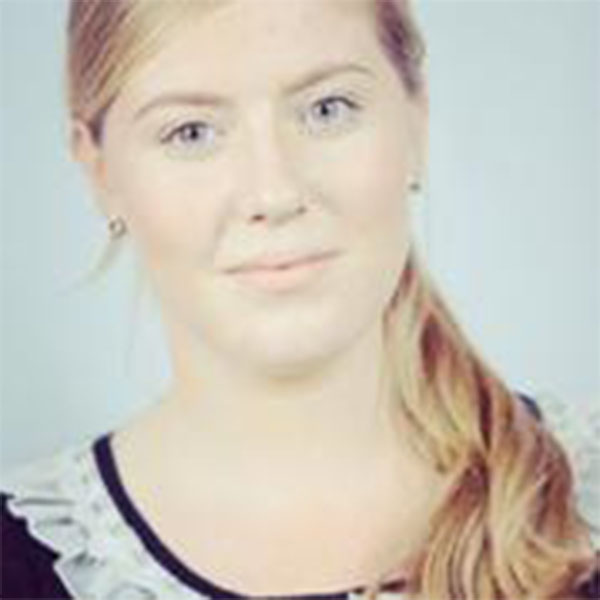 Dr Mary Tumelty, LLB, PhD, Lecturer in Law, University College Cork
Mary Tumelty is a graduate of the University of Limerick (LLB (Law and Irish) 2014; PhD 2017). Her primary research interests are in the area of medical law and ethics.
She is particularly interested in the gap between theory and practice, and to this effect, has frequently engaged in empirical research, collaborating with colleagues both in law and in other disciplines.
Before taking up a Lectureship at the School of Law in UCC, Mary held the position of Postdoctoral Research Fellow with the Graduate Entry Medical School, University of Limerick. During this time, she collaborated with colleagues in the Royal College of Surgeons, Ireland, and conducted a nationwide survey to investigate the existence and extent of defence medical practices among surgeons.
More recently, she completed research for the HSE Interim Open Disclosure Advisory Group, of which she is a member.
Mary has presented her research at national and international conferences, and her work has been published in the Journal of Patient Safety, the Medico-Legal Journal of Ireland, the Irish Jurist, and the Irish Journal of Criminal Law.
Dr Peadar Gilligan, President, Irish Medical Organisation
Peadar qualified from University College Dublin in 1992 with an honours degree. He undertook general medical training in Beaumont Hospital and Letterkenny General Hospital. He is a consultant specialist in Emergency Medicine, a subspecialist in Paediatric Emergency Medicine and Chairperson of the Resuscitation Advisory Group in Beaumont Hospital. He holds membership of the Royal College of Physicians in both the United Kingdom and Ireland in adult and Paediatric medicine. He is a Fellow of the College of Emergency Medicine and holds Diplomas in Child Health and Immediate Medical Care.
He was awarded gold medals in paediatrics from University College Dublin and in Immediate Medical Care from the BASICs Group of the Royal College of Surgeons in Edinburgh. He holds a Master's degree in medical education from Sheffield University.
Lucy Nugent, BNS, MSc, RCN, RGN, President of the Health Management Institute of Ireland (HMI)
Lucy has over 30 years' experience working in health services in Ireland, 15 of which have been as a senior manager in the acute hospital sector. She is currently Deputy CEO of Tallaght University Hospital, a large academic teaching hospital in Dublin, having previously held the position of Chief Operations Officer at the same hospital after moving from a senior position in the Health Service Executive's Acute Hospitals Division. She represents the HMI on the European Association of Hospital Managers Executive and the International Hospital Federation's Special Interest Group of the global consortium for healthcare management.
Lucy first trained as a Registered Children's Nurse before qualifying as a Registered General Nurse. She graduated with a Bachelors of Nursing Science from DCU, Diploma in Quality Improvement and Leadership from the Royal College of Physicians Ireland and a M.Sc. in Heath Services Management from Trinity College Dublin where she is a guest lecturer on the same MSc programme as well as a facilitator on the HSE Clinical Director Leadership programme run by the RCSI.
Tom Hayes, Partner – Matheson
Tom is a partner and heads the Healthcare Group at Matheson.
During the course of his career he has advised a number of corporates, hospitals, healthcare organisations and professionals concerning malpractice and product liability litigation in high value and complex cases as well as offering general advice on healthcare related issues. He also regularly represents professionals in relation to malpractice claims, statutory inquiries, inquests and professional disciplinary proceedings.
He has a strong interest in clinical governance and has lectured extensively on healthcare related topics concerning risk management and the management of claims and professional disciplinary litigation generally.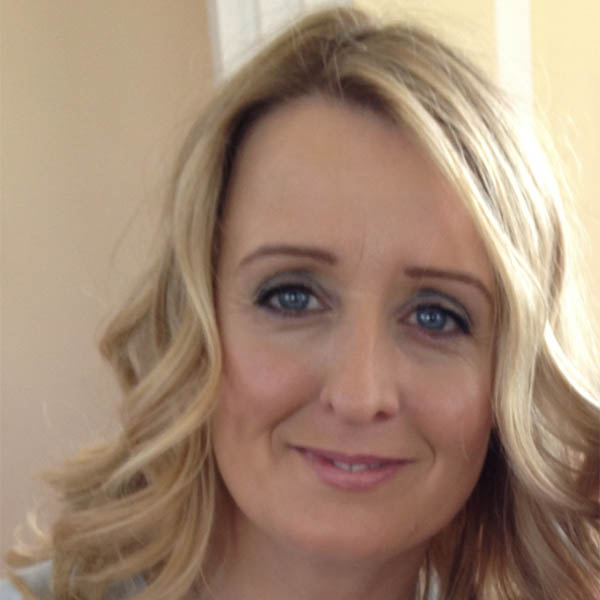 Roisin Molloy, Patient Advocate and member, Sláintecare Advisory Council
Roisin has a BA in Applied Social Studies in Social Care and previously worked in the voluntary health sector for 12 years before taking a career break to raise her young family.
She is married to Mark and they are parents to 5 boys. In 2012, her fifth son Baby Mark tragically died shortly after birth as a result of a number of "Care Failings and Systems Failure". The impact of her baby's avoidable death and her search for the truth thrust Roisin and her husband into the roles of campaigners, advocates and researchers.
They participated in numerous internal HSE investigations, the Coronor's process, a HIQA investigation, a Civil Case and an external review of Midland Regional Hospital Portlaoise. All these experiences have given them a unique insight into existing health structures and the areas that are not functioning as they should.
They identified Issues including no managerial accountability, no open disclosure, inadequate and inconsistent investigation processes, no learning from mistakes and a lack of compassion.
Their work has brought about many crucial developments in our health service such including the National Maternity Strategy, the National Perinatal Bereavement Standards and most importantly, they have campaigned successfully for Patient Safety to be prioritised in government and in our Health Service and were instrumental in the establishment of the National Patient Safety Office.
Roisin is a member of the Slainte Care Advisory Council and continues to act as an independent patient advocate and campaigner for equitable safe health care for all.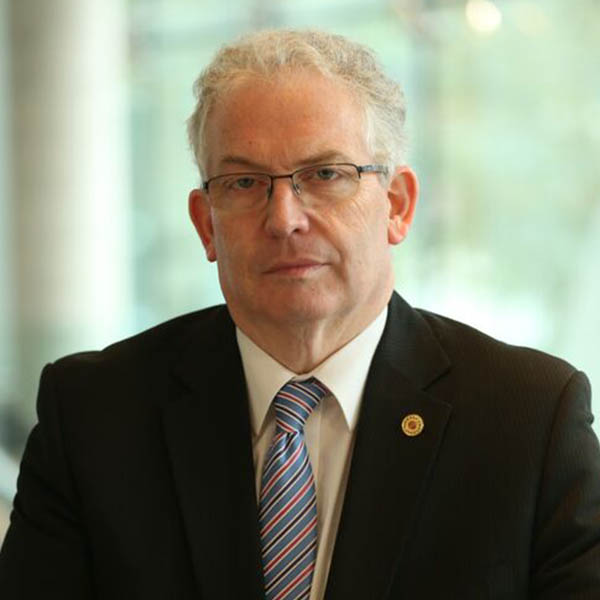 Tony O'Brien, former Director General of the Health Service
Tony was Director General of the HSE from 2013 to 2018.
He was previously Chief Operating Officer of the Special Delivery Unit, Department of Health and CEO of the National Treatment Purchase Fund (NTPF).
He served as Chief Advisor to the HSE on the implementation of the National Cancer Control Strategy and Project Director for the National Plan for Radiation Oncology and is a former Chairman of the National Cancer Registry Board. He was the founding Chief Executive Officer of the National Cancer Screening Service, Director of BreastCheck, and Associate and Interim Director of the National Cancer Control Programme.
Tony is adjunct associate Professor in Health Strategy and Management at Trinity College Dublin. He is also Vice President of the Institute of Public Administration (IPA) and a Council Member of the Irish Management Institute (IMI).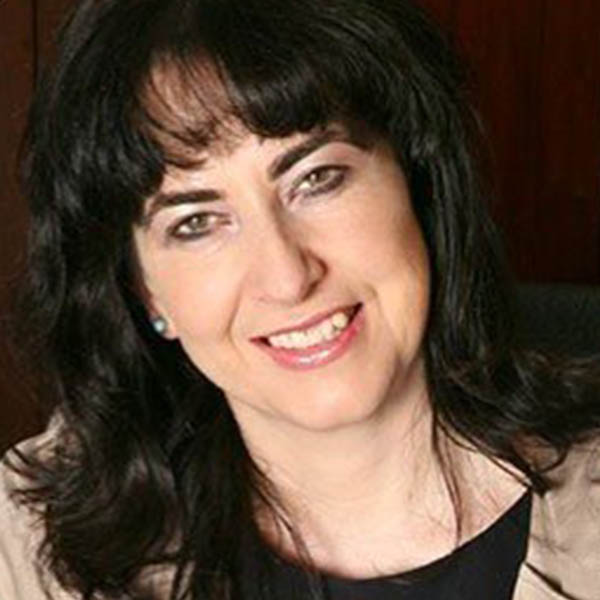 Mary Day, Group CEO, Ireland East Hospital Group
Mary was appointed in 2015 to her current role and has played a deeply influential role in the strategic leadership and operational effectiveness of Ireland's largest hospital network. Comprising 11 hospitals (six voluntary and five statutory), IEHG spans eight counties and four Community Health Organisations (CHOs), and has a gross annual expenditure of in excess of €1billion. The group provides a wide range of acute and elective inpatient and outpatient services across 11 hospital sites and provides services on three levels; those serving local catchment areas, specialist services delivered to regional populations and quaternary services delivered nationally.
Mary joined the Mater Misericordiae University Hospital in 2008 as Director of Nursing and assumed the concomitant function of Head of Operations in 2011 and was appointed to the CEO role in 2013. Mary was also appointed as an Adjunct Associate Professor at the UCD School of Nursing, Midwifery and Health Systems in December 2010.
Her previous experience traversed diverse roles in oncology / haematology nursing in the UK and Ireland and included two-year term in the Department of Health as Nurse Advisor in Professional/Practice Development, being responsible for supporting the Chief Nursing Officer on all aspects of policy affecting nursing and midwifery education and healthcare services.
Mary has contributed to the development of lean management for healthcare improvement in setting up the Lean Academy in the Mater Hospital and further developing the Lean improvement programme across the Ireland East Hospital Group to implement systemic improvements across the Group and create a sustainable infrastructure for expanding internal capacity and capability to deliver transformational change. She is a passionate advocate for lean improvement to deliver sustainable results, empower and motivate staff, breakdown silos and release time to improve patients care.
Scot R. Stevens, Chief Information Officer and Vice President of UPMC Hillman Cancer Center and UPMC International
Mr. Stevens is the Chief Information Officer and Vice President of UPMC Hillman Cancer Center and UPMC International. He is responsible for the development and execution of the information technology strategy for UPMC's domestic oncology service line and international businesses. UPMC Hillman Cancer Center is an academic, NCI designated Comprehensive Cancer Center headquartered in Pittsburgh Pennsylvania serving patients throughout western and central PA through more than 70 locations.
UPMC International operates hospitals, cancer centers, and other health facilities in Italy and Ireland, and provides extensive healthcare advisory services in China and Kazakhstan. Scot has been with UPMC leading technology initiatives for 12 years. Prior to UPMC, he lived in Denver Colorado where he built and led the technology program for a startup health insurer. He has been in information technology for over 25 years.
Ray Kinsella, Professor of Banking and Financial Services and Healthcare, UCD
Ray received his PhD from TCD and worked as an Economist in the Central Bank and Economic Advisor in the Department of Industry and Commerce. He was Professor of Financial Services at the University of Ulster before returning to the UCD Smurfit School. He has taught on HealthCare Economics Masters Programmes as well as addressing the major professional healthcare organisations.
He is co-author of "Troikanomics: Autonomy and Austerity in the European Union", published by MacMillan Palgrave, London December 2018.
Dr. Ken Walsh, Consultant Anaesthetist, Cork University Hospital MB, FCARCSI, MMedEd.
Dr. Ken Walsh has over 20 years experience working in the acute hospital sector both in Ireland and abroad. Ken has been a consultant anaesthetist in Cork University Hospital since 2006.
He has been a member of the theatre operations management team since 2010 helping develop the theatre complex in CUH.
He served as Perioperative Clinical Director in CUH for 3 years and sat on the executive management board of that hospital. He was interim group Clinical Director for the SSWHG in 2017 and sat on their leadership team.
He special area of interest is healthcare efficiency and productivity. He has many years experience in designing improved patient pathways the hospital settings and has a blackbelt in lean/six sigma.
He acts as medical advisor to the insourcing/managed service division of Servisource Healthcare.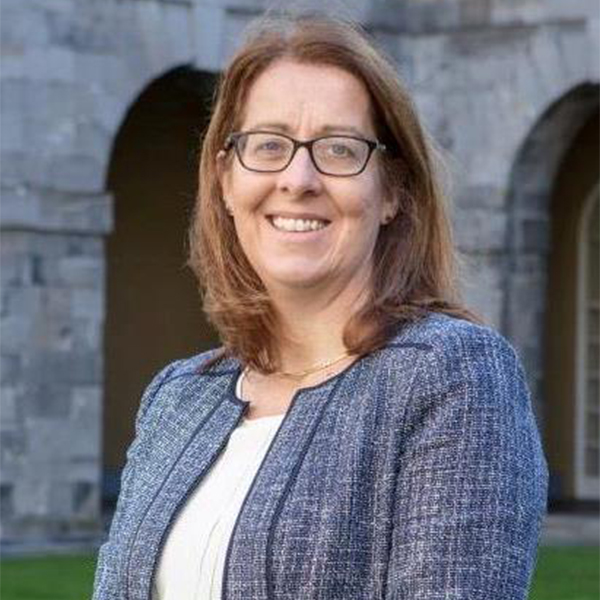 Anne O'Connor, Interim Director General, HSE
Anne took over the post of Interim Director General on 1st January 2019 having previously served as Deputy Director General – Chief Operations Officer, National Director for Community Operations and National Director for Mental Health Services.
Having trained and worked as an Occupational Therapist in the UK, Anne has over 20 years' experience of working in the health service in Ireland where she has led health services at local and national level.
In her current role as Director General, Anne has the privilege of leading over 120,000 staff members across 2,600 locations who deliver health services across community and hospital settings in Ireland. Anne has a particular interest in the continuous improvement of the health service so that we can better serve the needs of the public.
Director, Irish Patients Association (IPA)
Stephen worked in the oil industry for 30 years and is now a national and international patient advocate with over 20 years' experience.
He is co-founder of the only cross disease national patient advocacy organisation, the Irish Patients' Association. Stephen's experience includes policy-making, standard-setting, regulation, education and research.