Speakers at our Feb 2020 event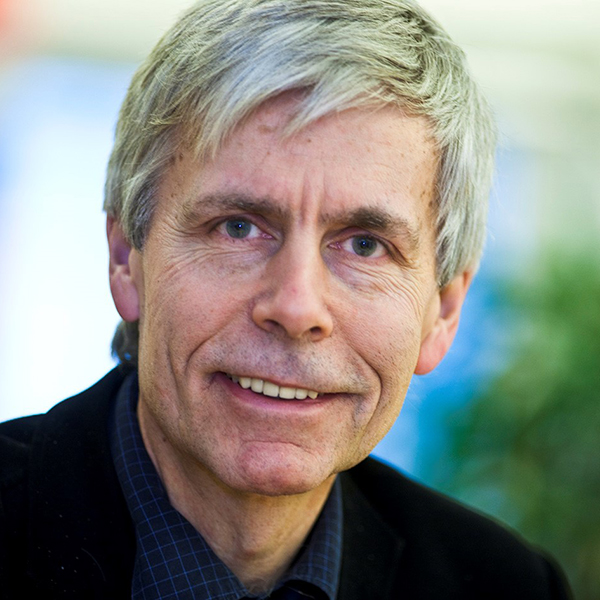 ​Göran Henriks, Chief Executive of Learning and Innovation, Qulturum, Jönköping County, Sweden
Göran's academic background is in Psychology from the University of Lund, and he has worked as a child psychologist. He holds a Master's degree in Business Administration from the University of Gothenburg. He worked as a child- and school psychologist during 1976-1983.   Göran has more than thirty years' experience of management in the Swedish healthcare system. He is a member of the Region Jönköping County's Top Management and Strategic Group. He is a board member of the Swedish Institute for Quality(SIQ) and the chairman of the South East Healthcare regions Quality Registers Centre. He is also the chairman of the Strategic Committee of the International Quality Forum organised by the British Medical Journal (BMJ) and the Institute for Healthcare Improvement. Göran was also appointed as a Senior Fellow at the Institute of Healthcare Improvement. He speaks and teaches at many national and international conferences, such as the International Forum of Quality and Safety, APAC and the international ISQUA conference. He has written articles about balanced scorecard, learning, access and spread, and improvement of quality in cancer care.
Laura Magahy BA, MBA, Director, Sláintecare Programme Office, the Department of Health
Over the last 28 years Laura has led some of Ireland's most significant and transformational public-sector projects, including the €1 billion urban renewal of Temple Bar (1990 – 2000), Ireland's first urban renewal project; the €284 million development of the Mater Hospital (2000 – 2014); and the government initiative Irish Design 2015, which had considerable international reach and economic impact. Through the strategic design and project management company that she co-founded in 2000, MCO, she has devised and led change initiatives on behalf of clients from the private and public sectors, and specifically in the health sector for the past 17 years.
Laura was also project director on the Great Northern Haven Intelligent Lifetime Homes Project, working with the Department of Environment and Local Government and Dundalk Town Council as well the HSE and a range of other stakeholders, to deliver sensor-enabled homes and community accommodation to foster independent living.
She is a Fellow and past President of the Institute of Directors, and is one of Ireland's top Level A Project Directors. She is an honorary member of the Royal Institute of Architects in Ireland and has served on numerous public, private and plc boards as Chairman, Non-Executive Director, and Executive Director, including CIE, The Arts Council and The Design and Crafts Council.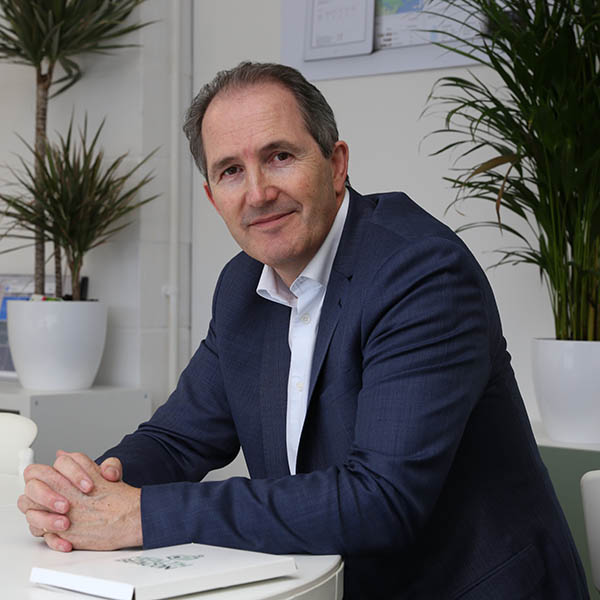 Dave Shanahan, Chair of the National Oversight Group, Health Innovation Hub Ireland
Dave is a science graduate from UCC and a business graduate TCD. He has over 30 years commercial experience working at leadership level in multinational pharma, in Ireland, the UK and the USA. Previously he was Managing Director of Pfizer Healthcare Ireland, Director at Pfizer UK and Head of Strategic Health Initiatives AbbVie Inc.
He has led more than 20 medicine launches in pharma and has worked in Irish healthcare delivery as founding CEO Charter Medical Group.  As IDA Ireland's Global Head of Life Sciences (2009-2012), he led IDA's global team attracting FDI in Pharmaceutical, Medical Device and Healthcare Services. Dave is founder/CEO of Adagio Ventures, investing in and supporting Life Science start-ups since 2014.
He is a board member of Enterprise Ireland, Longboat Clinical, and a venture partner in Strategic Healthcare Investment Partners USA.  He works as President Partnerships at HealthBeacon, one of Ireland's most exciting global companies in connected health.
Dave is national chair Health Innovation Hub Ireland, an idea he pioneered within IDA. HIHI is jointly sponsored by the Department of Health and the Department of Business,  Enterprise and Innovation. It works to connect innovation with healthcare, thereby delivering quality improvements in care and fostering more innovative products and companies from Ireland's healthcare ecosystem.
Its academic partners today, include CIT, UCC, NUIG and  TCD. Its oversight group comprising representatives  from DoH, DBEI, HSE, SFI, IDA, EI and HRB is unique nationally in seeking to align, create and exploit innovation within our academic, industrial and healthcare delivery ecosystem.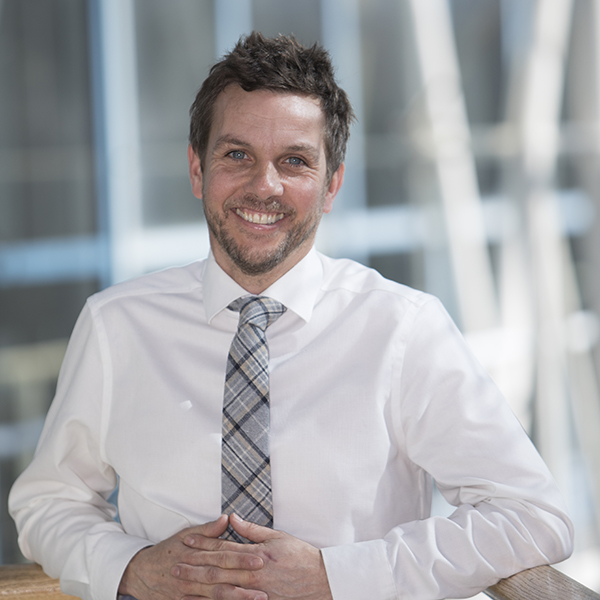 Dr. Adam Morris, Chief Executive, Livewell Southwest CIC, UK
Adam was appointed CEO of Livewell Southwest CIC in February 2018. A GP by profession, he joined Livewell Southwest in 2016 as Medical Director. Prior to that, he was Medical Director of Torbay and South Devon Health and Care NHS Trust.
Adam studied medicine at St Bartholomew's Hospital Medical School in London after graduating in Psychology from University College London, and qualified as a GP in 2001, working first in Sheffield then Dartmouth, a role he continued until April 2018.
His focus is to work with his executive team to enable and support colleagues to deliver the very best care for the people of Plymouth, South Hams and West Devon with an equal focus on mental and physical health and a healthy and dedicated workforce.
He is passionate about using digital technology to free up more time for patients and about working more closely with partners, charities and voluntary groups in Plymouth and wider Devon to improve the way people are cared for and supported to live healthier, independent lives.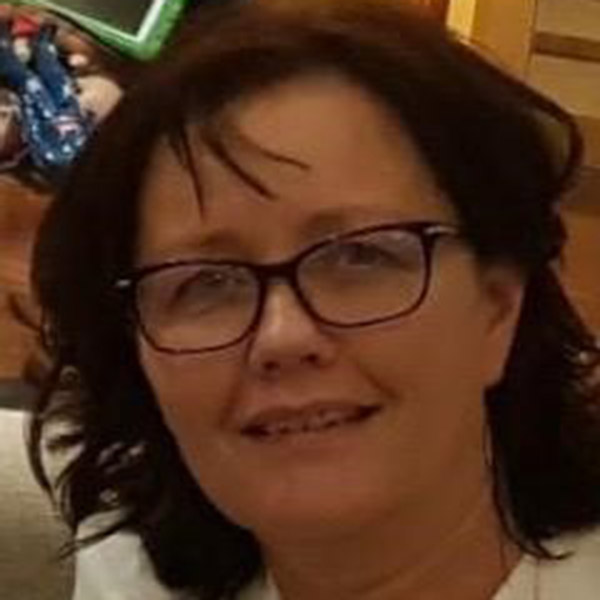 Assistant Director of Nursing in Portiuncula University Hospital, Ballinasloe, Co Galway
Geraldine works with her team to improve patient flow in and out of the hospital helping to reduce overcrowding, avoid delays and improve the quality of care delivered to patients and their families. She qualified in the Meath Hospital in 1987, has a Healthcare Management degree from the Athlone Institute of Technology and a Masters in Leadership and Management from the RCSI. Geraldine followed up her training in Ireland with extensive global travel gaining experience in other health care regimes around the world and has been working primarily in Ireland for over 20 years since her return. She was elected to the INMO Executive Council in 2010 and was Vice President of the INMO from 2012- 2016. Prior to her election to the INMO Executive Council Geraldine served as President of the Irish Clinical Nurse Managers Association, a role which she held for a number of years.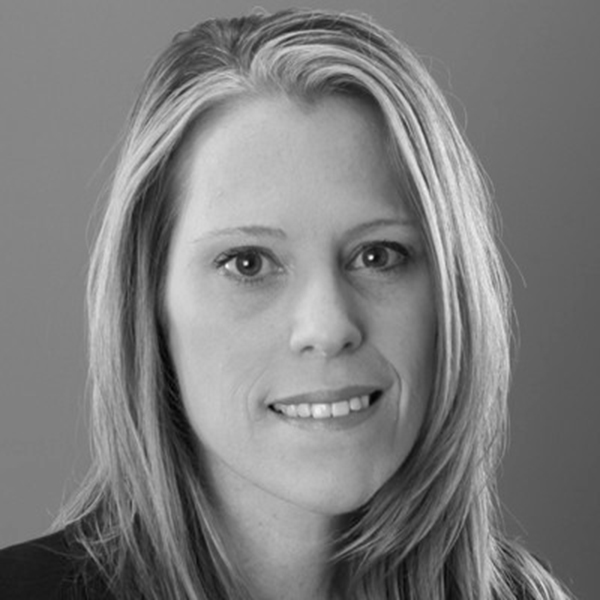 Aloha McBride, Global Health Advisory Leader, Government and Public Sector Health practice, EY
Aloha is EY's Global Health Advisory Leader, leading the Government & Public Sector Health practice & strategic collaboration with Johns Hopkins University. Aloha is experienced in strategic planning, post-merger integration, portfolio & organisational change management, performance optimisation & enterprise risk management.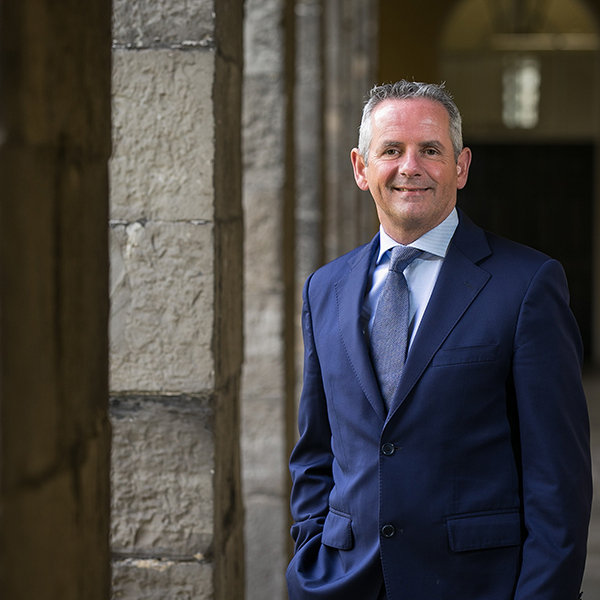 Paul Reid, Chief Executive Officer, Health Service Executive
Paul has led large organisations in the private, not-for-profit, central and local Government sectors. In May 2019 he was appointed as Chief Executive of the HSE. He has the privilege of leading over 117,000 dedicated staff who deliver a wide range of health services across Ireland. Paul is a passionate public servant whose vision for the health service is to focus on long term planning by implementing Sláintecare and delivering effective and safe services within available resources.  From 2014 to 2019 he was Chief Executive of Fingal County Council, one of the largest Local Authorities in the state.  Under his leadership, Fingal was the leading local authority in terms of social and private housing development.  It also led the way in terms of attracting Foreign Direct Investment and job creation across all sectors, through active land management and working with National State Agencies.    Between 2011 and 2014, Paul worked as the Chief Operations Officer in the Department of Public Expenditure & Reform.  He was responsible for leading a whole set of reforms across the public service.  In this role he negotiated the Haddington Road Agreement, with the 26 Public Service Trade Unions, to reduce the public service pay bill by €1BN.
From 2010 to 2011, Paul worked as Head of Corporate Affairs with Trócaire, the Irish International Aid Agency.   Whilst there, he worked on an agenda to strengthen the overall governance of the organisation and on the implementation of best practice in HR, Finance, Risk Management and Communications. Paul's previous career was as the Executive Director of Networks & Operations with Eircom, the leading Irish telecommunications organisation.   He carried out a number of other roles within Eircom in Sales, Marketing and Contact Centre Management. He holds an MBA from TCD and a BA in Human Resources and Industrial Relations from the National College Ireland. Paul looks forward to building confidence and trust in our health service by supporting staff to deliver quality patient care through a new model of integrated services.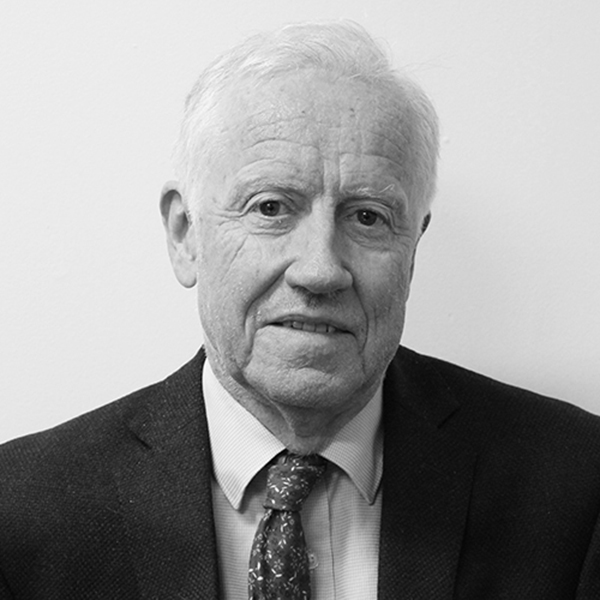 Dr. Donal deBuitleir, Chairman of the Independent Review to examine the removal of private practice from public hospitals
Donal was Chairman of the Independent Group established to examine private activity in public hospitals which reported to the Minister for Health in February 2019. He is also a board member of the RCSI Hospitals Group. He is Chairman of the Low Pay Commission and Chairman of the Chartered Accountants Regulatory Board.
He was formerly a non-Executive Director of the Health Services Executive (2005-2009) and a member of the Commission on Financial Management and Control Systems in the Health Service.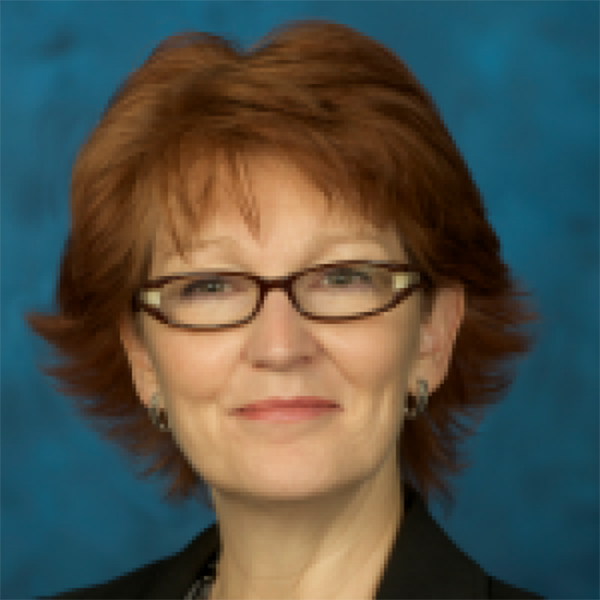 Joanne Shear, MS, FNP-BC, President, CEO, Primary Care Transformation Experts, Former Clinical Program Manager, Office of Patient Care Services, Primary Care,  Department of Veterans Affairs, USA.
 Joanne is the CEO and President of Primary Care Transformation Experts LLC. She established her own consultancy following retirement from the Veterans Health Administration (VHA) after a 38-year career there in progressively responsible leadership roles. The VHA is America's largest integrated healthcare system providing care at 1,255 health care facilities, including 170 medical centres and 1,074 VHA outpatient clinics, serving 9 million enrolled Veterans each year. Joanne retired from her role as National Primary Care Clinical Program Manager at the VHA where she was a key leader in the development and implementation of the VHA patient centred medical home model.
In her role for VA primary care, she served as a clinical resource expert for national planning, designing and implementing clinical care and national health policy. She has worked in consulting roles with the Irish Minister for Health, World Bank Group, IBM and Harvard School of Public Health to name a few. She is currently a member of the Sláintecare implementation advisory council.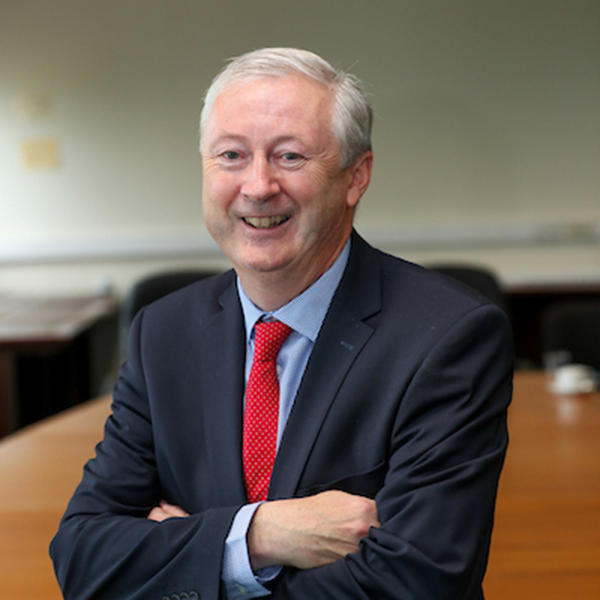 ​Martin Curley, Director Digital Transformation and Open Innovation, the HSE.
Martin's role is helping enable the digital transformation of Ireland's health service. Most recently he was Chief Information Officer (CIO) at the HSE. Prior to joining the HSE he was Senior Vice President and group head for Global Digital Practice at Mastercard. Previously Martin was Vice President at Intel Corporation and Director/GM of Intel Labs Europe, Intel's network of more than 50 research labs which he helped grow across the European region. He also served as a senior principal engineer at Intel Labs Europe leading Intel's research and innovation engagement with the European Commission and the broader European Union research ecosystem.  Prior to this Martin was Global Director of IT Innovation and Director of IT Strategy and Technology at Intel. Earlier in his Intel career, he held a number of senior positions for Intel in the United States and Europe. He also worked in research and management positions at GE in Ireland and Philips in the Netherlands.
Martin has a bachelor's degree in electronic engineering and a master's degree in business studies, both from University College Dublin. He received his Ph.D. in information systems from the NUI Maynooth. He is the author of eight books on technology management for value, innovation and entrepreneurship. He is a Member of the Royal Irish Academy, Fellow of the Institution of Engineers of Ireland, the British Computer Society and the Irish Computer Society. Martin is co-founder of the Innovation Value Institute at NUI Maynooth, a unique industry-academia collaboration driving research and development of advanced IT and digital maturity frameworks. He was previously a visiting scholar at MIT Sloan Centre for Information Systems Research and a visiting research fellow at the CERN Open Lab in Geneva. He was the inaugural winner of the Engineers Ireland Innovation Engineer of the Year in 2006 and was jointly awarded European Chief Technology Officer of the Year for 2015-2016.
Audrey Carville, Broadcaster and Host, Morning Ireland, RTÉ Radio 1
Audrey is an award-winning broadcaster and is currently presenting Morning Ireland on RTÉ
Radio One.
Prior to joining RTÉ, she worked extensively with BBC World Service, BBC Radio 4 & BBC Radio 5Live.
Before moving to London, Audrey presented television and radio programmes for BBC Northern Ireland for eight years.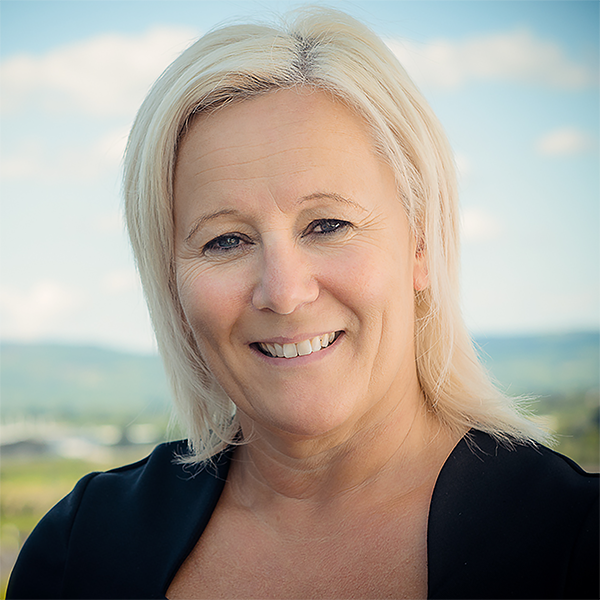 ​Colette Cowan, Chief Executive Officer, UL Hospitals Group
Colette leads an organisation providing acute health services to some 400,000 people in the Mid-West and with a workforce of approximately 4,000 staff spread across six hospitals in Limerick, Clare and North Tipperary. She brings to the role over 30 years of experience in the health services.
She was appointed Director of Nursing in Nenagh, in 2000. In March 2012, she was appointed Director of Nursing at Galway University Hospital before becoming the first Chief Director of Nursing and Midwifery with the West North West Hospitals Group (now Saolta University Healthcare Group).
Since her appointment as Chief Executive Officer of UL Hospitals Group, Colette has been leading the reform agenda at UL Hospitals Group underpinned by a strategic plan that is focused on four pillars of Clinical Transformation, Digital Health, Collaborations and Alliances and Education, Research and Innovation. Firmly committed to patient advocacy and empowerment, Colette has established a Patient Experience Council at UL Hospitals Group. Patient-focused initiatives such as #hellomynameis were introduced in 2016, as were a number of important projects around staff health and well-being such as the Group's Healthy Ireland Implementation Plan. Colette sits on a number of groups such as the Limerick Public Services Working Together and other task forces at a National level.  She has a BA in Public Administration, MSc in Business & Financial Management and is a Qualified Executive Coach.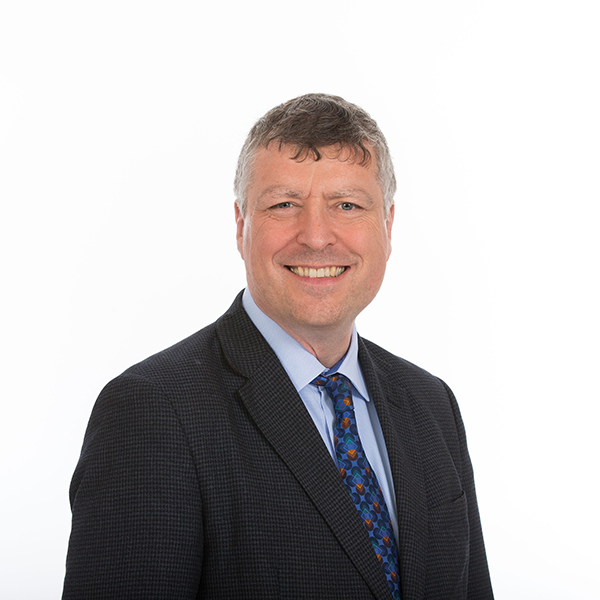 Ciarán Devane, Chairman of the Board, the Health Service Executive and Chief Executive of the British Council
Ciarán was appointed Chair of the HSE in 2018. He is chief executive of the British Council and former head of UK health charity Macmillan Cancer Support, one of the UK public's most respected NGOs , the UK public's most respected NGOs. He was also a former member of the board of NHS (National Health Service) England.
The British Council became a charity in 1940 to, in the language of the time, create a basis of friendly knowledge and understanding of the UK by making the most of the cultural resources of the country to create opportunities, to build connections, and to engender trust in the belief that this would make the world better, safer and more prosperous.
Ciarán was educated at UCD where he studied biochemical engineering after which he started his career in the chemical industry before coming a management consultant specialising in complex change programmes with companies such as AstraZeneca and RollsRoyce.
He holds a master's degree in International Policy and Practice from George Washington University, Washington DC. Ciarán has also held non-executive roles on the boards of organisations ranging from small local charities to NHS England which commissions healthcare for the population on England.
Ciarán was awarded a knighthood in 2015 for his services to cancer patients.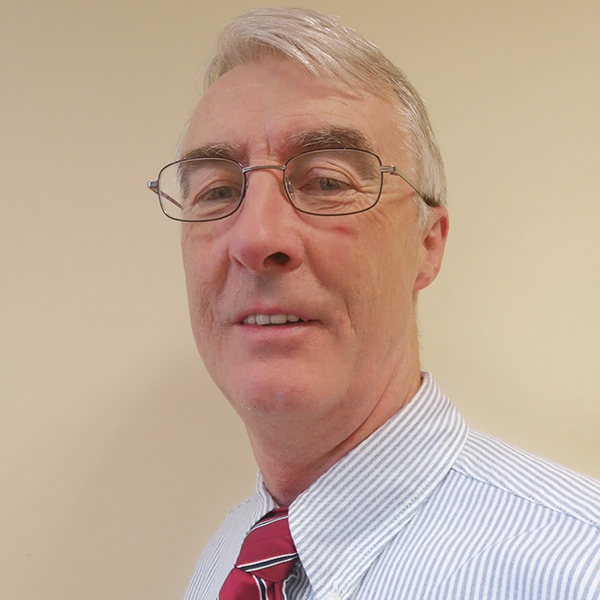 David Toohey, CEO and Founder, Syncrophi Systems Limited
 Syncrophi is developing the next-generation of medical-grade frontline patient care and clinical informatics solutions. David joined Syncrophi from Alere Inc. (NYSE: ALR) where he was President of International Business Operations and spent 11 years on the corporate executive staff. Prior to Alere, he was VP Operations and Managing Director of Boston Scientific in Galway. David held previous various leadership positions at Bausch & Lomb, Inc., Digital Equipment Corp. and Mars, Inc. He has over 35 years' experience in international business, the last 25 of which have been in medical devices, the in-vitro diagnostics industry and the eHealth domain. He is an Independent Non-Executive Director at Carclo plc (FTSE: CAR). David is also a board member of Croí, the West of Ireland Cardiology and Stroke Foundation. He is a Chartered Engineer, a Fellow of Engineers Ireland and holds an Honours Degree in Electronics System Design (UL), an MBA (Edinburgh) and post-grad qualifications in Anatomy and Physiology (RCSI) and in Manufacturing Technology (OU).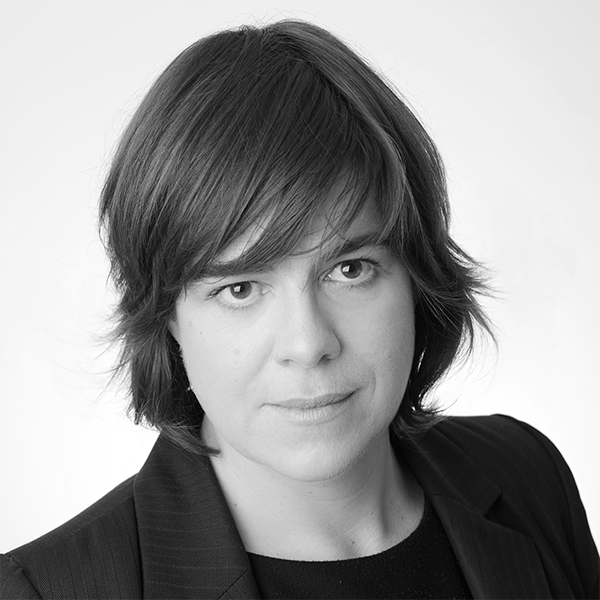 ​Dr Sara Burke, Health Policy Analyst and Research Associate Professor, the Centre for Health Policy and Management, School of Medicine, Trinity College Dublin
Sara is the Principal Investigator on an Irish Health Research Board funded project 'Health system foundations for effective Regional Integrated Care Areas (RICAs) – co-producing evidence to inform the design of regional areas to support integrated care in Ireland'.  She previously co-ordinated the research project 'Mapping the pathways to universal healthcare' which informed the development of Sláintecare. Prior to that, Sara worked as part of Irish, European and WHO research team monitoring what happened the Irish health system during the economic and financial crisis. Her PhD was an in-depth analysis of the politics of health policy-making in Ireland in the early 2000s.
Sara has worked for over 20 years as a health policy and systems researcher. She is the module lead on Health Policy for the SPHeRE PhD programme and Trinity's MSc in Health Services Management. Her book entitled Irish Apartheid, Healthcare Inequality in Ireland was published in 2009. She occasionally writes and broadcasts on health matters.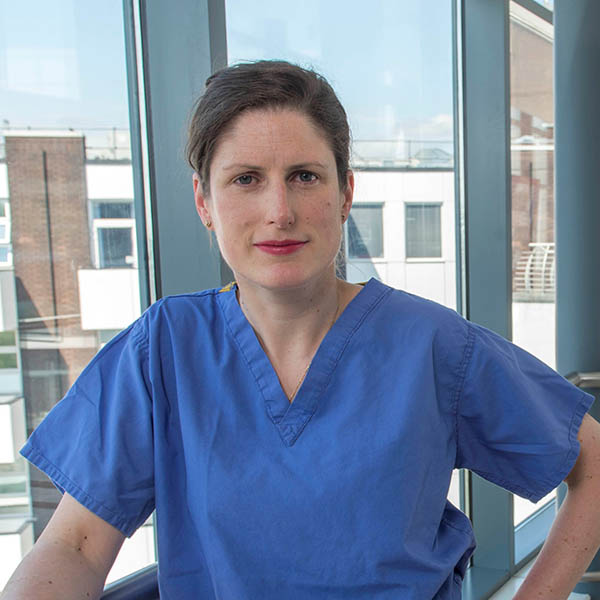 ​Dr Nóirín Russell, MD MRCPI MRCOG, Consultant Obstetrician & Gynaecologist, Cork University Maternity Hospital   
Nóirín is a medical graduate of UCC and a member of the Royal College of Physicians of Ireland and the Royal College of Obstetrics and Gynaecologists. She was awarded her MD in Obstetrics and Gynaecology from UCD in 2010, on fetal cardiac function in diabetic pregnancy. She pursued further specialty training in early pregnancy ultrasound, fetal cardiology and fetal surgery at Necker Enfants Malades Hôpital and Descartes University in Paris. Since 2013 she has worked as a consultant Obstetrician and Gynaecologist at Cork University Maternity Hospital.
Nóirín's interests include staff engagement, effective teamwork and medication safety. She recently chaired a quality improvement initiative at CUMH, the "Ideas Forum", where front line staff were invited to share their ideas and suggestions with the CUMH Directorate senior management team. Staff were then encouraged to participate in implementing these changes to ensure improvements in patient care and staff wellbeing. She also lectures on the PROMPT course, a multi-disciplinary training course for medical and midwifery staff on obstetric emergencies.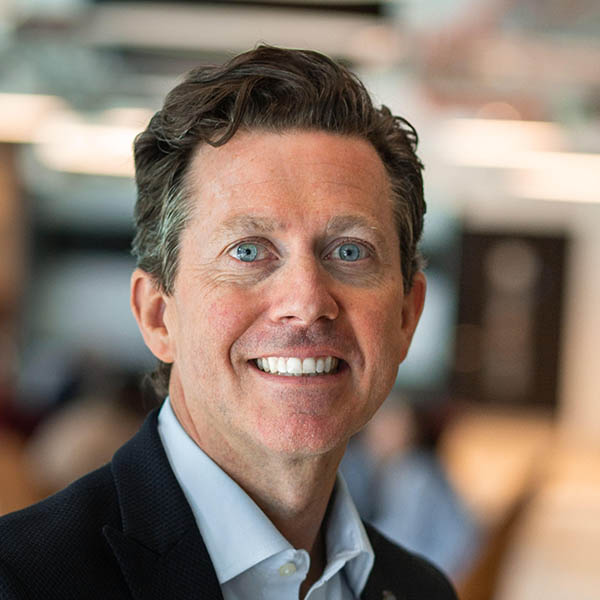 ​Jim Joyce, CEO and Co-founder, HealthBeacon,
HealthBeacon is a medical adherence technology company. Founded 5 years ago, the company has deployed its award-winning Smart Sharps Technology in 13 markets extensively in Europe and has received FDA approval. Originally from Boston, Jim has had a long career in the pharmaceutical industry and he came to Ireland over 14 years ago to run Schering Plough (Merck) pharmaceuticals as their General Manager. After successfully launching a new Irish division for Schering Plough he identified a market for improving patient care for patients with long term chronic conditions and left to launch his first company, Point of Care Health Services.  Point of Care went on to become one of the largest patient services companies in Ireland working with both the HSE and large pharmaceutical companies and it was acquired by Uniphar, a UK and Ireland pharmaceutical distributor. Jim sits on the board of Health-XL, a digital healthcare accelerator launched by IBM, has an MBA from UCD and BA in Economics from Fordham University.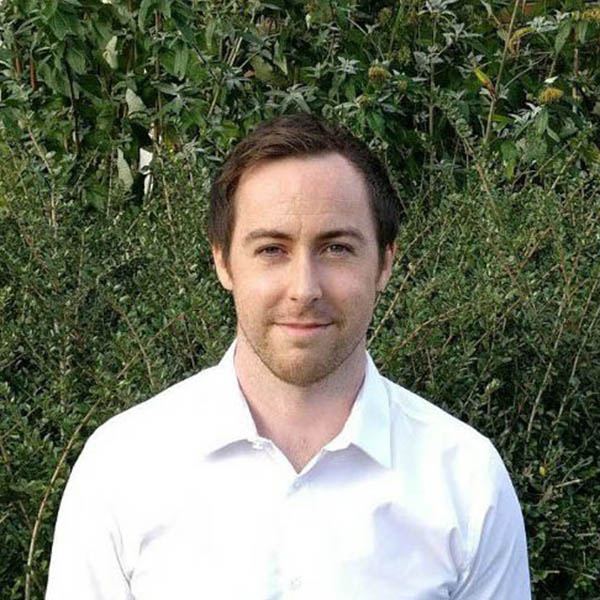 Chris Murphy, CEO, Bluedrop Medical
Chris has raised over €4.2 million to develop Bluedrop Medical's smart, homebased remote monitoring system for the early detection and prevention of diabetic foot ulcers. The device and cloud software system are used by clinics to monitor at-risk patients in their own homes using evidence-based techniques. Advanced algorithms monitor daily foot scans to detect diabetic foot ulcers before they develop, providing actionable alerts to both patient and their clinic. The technique could lead to a prevention in ulcers, amputations and overall diabetes costs.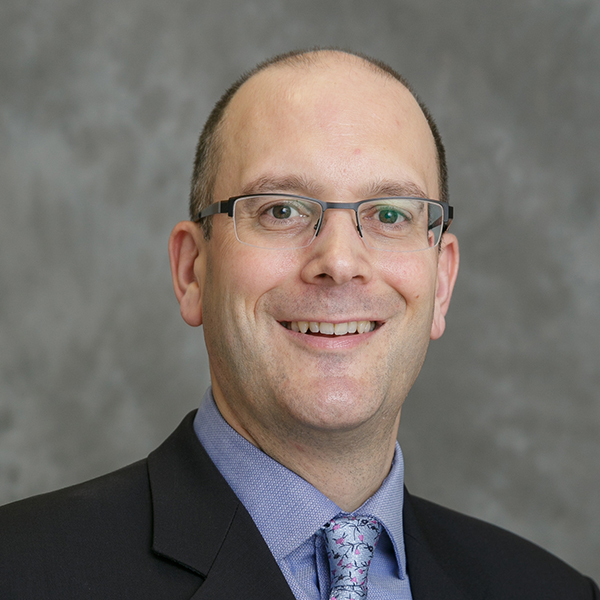 Dr. Brian Turner, Lecturer in Department of Economics, Cork University Business School, UCC 
Brian's research interests lie mainly in the area of health economics, in particular healthcare funding mechanisms, health insurance, and the Irish health system.  His research has been published nationally and internationally, he has delivered speeches at a number of high-profile events, and he is a frequent contributor to national media discussions.  He is also Programme Director of the Postgraduate Diploma/MSc in Health Economics Practice, an online programme designed to give students the skills to apply economic decision-making in the health sector.  Brian holds a PhD in Economics from UCC, with his thesis focusing on community rating and risk equalisation in the Irish private health insurance market.  He also previously worked as Head of Research/Technical Services in The Health Insurance Authority – the independent statutory regulatory agency for the Irish private health insurance industry – from 2002-2005, and as a property analyst in London and Dublin from 1994-2001.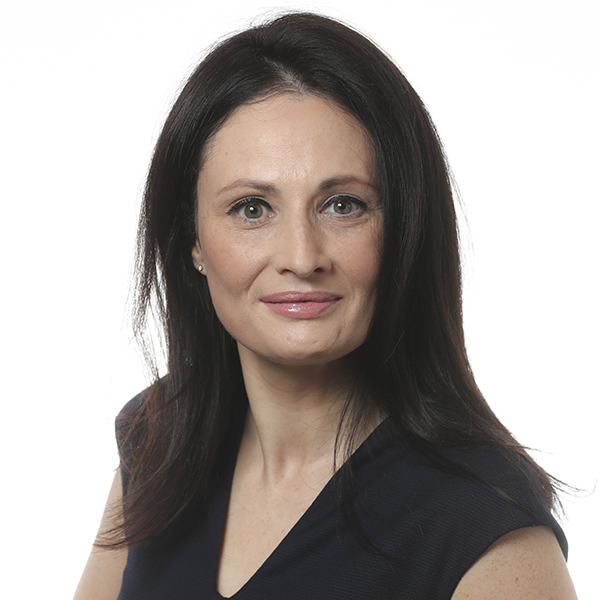 Eileen Byrne, Managing Director, Clanwilliam Health
Eileen Byrne was appointed as the Managing Director of Clanwilliam Health in 2017. Clanwilliam Health comprises software solutions designed to assist healthcare professionals to provide best in class patient care across a wide range of settings. From GP and consultant clinics to pharmacies, care homes and hospitals, Clanwilliam Health software solutions are used by thousands of healthcare professionals on a daily basis. Over the years Eileen has consistently challenged herself to personally and professionally develop and has worked in a number of Customer Service and M&A roles throughout her career. From her leadership position, she now enjoys challenging her employees to constantly exceed customer expectations in every area from product development to customer support. Eileen is also committed to delivering on Clanwilliam Health's mission to create software that provides healthcare professionals with the strongest possible digital foundation from which to deliver enhanced pati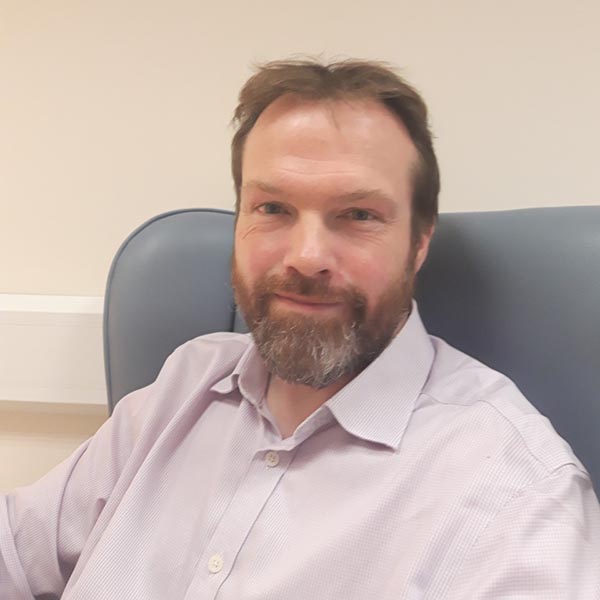 Dr. Pádraig Collins, MA, MSc., DClinPsych, Associate Fellow BPS,  Senior Clinical Psychologist, Clinical Lead for Access to Psychology Services Ireland, Health Services Executive, Adjunct Lecturer NUIG.
Pádraig is the clinical lead for Access to Psychology services Ireland (APSI). This is a primary care psychology HSE initiative which provides evidence-based psychological intervention to adults in distress, within days, in their local town/village, free at the point of contact. Utilising a stepped-care approach, it operates a 'no waiting list' policy and combines individual support with group and community-focussed interventions (e.g. 'townhall' presentations, newspaper columns, participation in community events).
Pádraig has worked in health services in England, Scotland, Ireland across primary care, secondary and specialist tertiary services. His specialist interests have been in widening access to psychological therapies and in making mental health services more recovery-oriented. Previously he worked in partnership with service user representatives as the HSE national lead for Advancing Recovery in Mental Health Services in Ireland (ARI). He has contributed to and led on national policy documents around the role of psychology in Irish health services  and is the lead editor of the journal Clinical Psychology Today.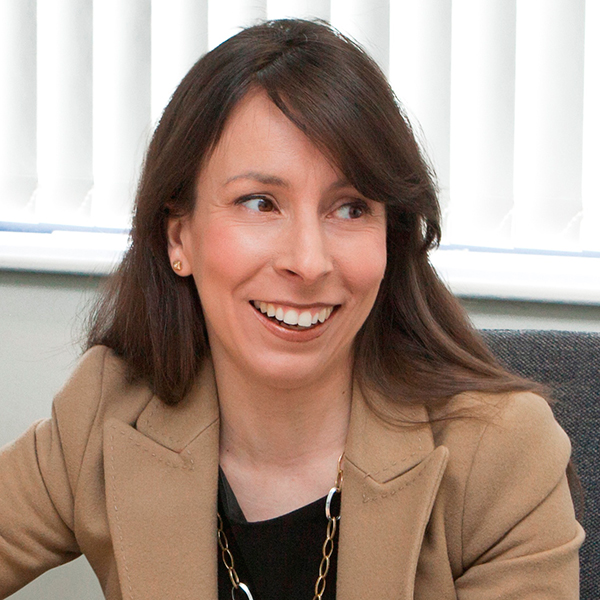 Teresa Kelly-Oroz, Head of Public Policy & Governance, Irish Life
Teresa, a barrister by training, is the Head of Public Policy and Governance for Irish Life Group. She started her career in the Pensions Board and then moved on to form part of the start-up teams for two health insurance companies in Ireland. Teresa has held a number of legal and compliance roles over the years and has had extensive regulatory and public policy experience. In 2014 she was shortlisted in the category or senior management for the Image Magazine Business Woman of the Year Awards. Teresa also chairs the Diversity and Inclusion Committee within Insurance Ireland.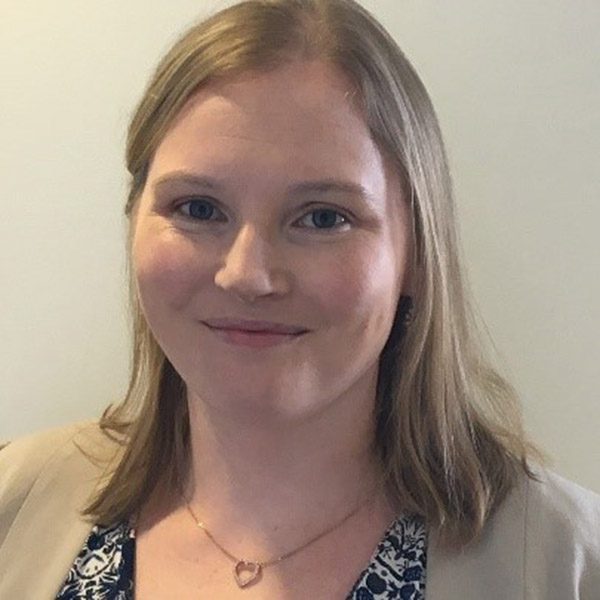 Marguerite Bourke, Small Business Innovation Research (SBIR) Manager, Enterprise Ireland

Marguerite has thirteen years experience working with Enterprise Ireland, the Irish Government's trade development agency. In 2017, she took over Small Business Innovation Research (SBIR) and manages SBIR Ireland. SBIR connects public sector bodies who have Challenges that they have not been able to solve with innovative technology companies who develop new 'fit for purpose' solutions for the public sector. To date twenty SBIR Challenges have been launched in Ireland, with themes spanning from illegal dumping, rural transport to diabetes management. Five new SBIR Challenges will launch in 2020. See www.sbirireland.ie or follow @sbirireland
Dr Ken Walsh, Medical Advisor, Servisource Healthcare

Dr. Ken Walsh has over 20 years experience working in the acute hospital sector both in Ireland and abroad. Ken has been a consultant anaesthetist in Cork University Hospital since 2006. He has been a member of the theatre operations management team since 2010 helping develop the theatre complex in CUH.He served as Perioperative Clinical Director in CUH for 3 years and sat on the executive management board of that hospital. He was interim group Clinical Director for the SSWHG in 2017 and sat on their leadership team.He special area of interest is healthcare efficiency and productivity. He has many years' experience in designing improved patient pathways the hospital settings and has a blackbelt in lean/six sigma. He acts as medical advisor to the insourcing/managed service division of Servisource Healthcare.