Speakers at our Feb 2021 Summit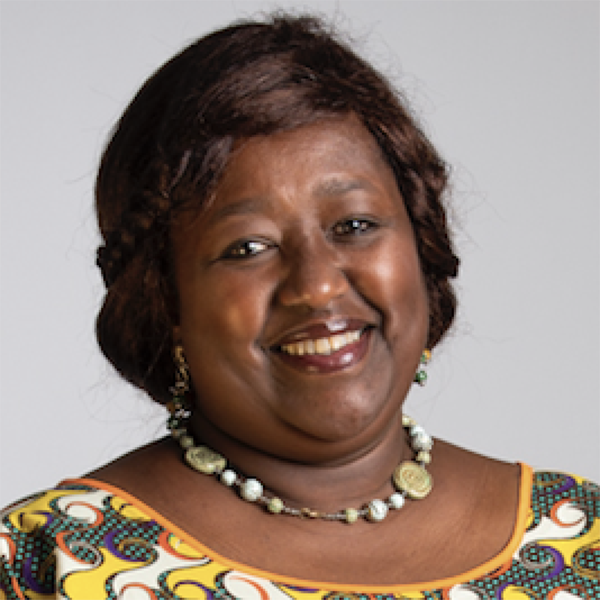 Agnes Binagwaho, MD, M(Ped), PhD, Vice-Chancellor, University of Global Health Equity (UGHE)
Agnes is a pediatrician who returned to her home country Rwanda in July 1996, two years after the 1994 Genocide Against the Tutsi. Since then she has provided clinical care in the public sector and served the Rwandan health sector in high-level government positions, first as the Executive Secretary of Rwanda's National AIDS Control Commission, then as Permanent Secretary of the Ministry of Health, and lastly as the Minister of Health for 5 years.
Agnes specialises in emergency pediatrics, neonatology, and the treatment of HIV/AIDS. She completed her MD at the Universite Libre de Bruxelles and her MA in Pediatrics at the Universite de Bretagne Occidentale. She was also awarded an Honorary Doctor of Science from Dartmouth College and earned a Doctor of Philosophy from the University of Rwanda College of Medicine.
Agnes co-founded the University of Global Health Equity (UGHE), an initiative of Partners In Health, which focuses on changing how health care is delivered around the world by training global health professionals who strive to deliver more equitable, quality health services for all. She currently serves as a Senior Advisor to the Director General of the World Health Organisation, and as a member of multiple Advisory Boards and Boards of Directors including the Rockefeller Foundation Board. She is a member of a number of international working groups and task forces in global health for the United Nations and independent organisations and sits on the Editorial Boards of several scientific journals and serves on multiple scientific commissions.
Previously, she co-chaired the Millennium Development Goal Project Task Force on HIV/AIDS and Access to Essential Medicines for the Secretary-General of the United Nations under the leadership of Professor Jeffrey Sachs (MGGs). Agnes also co-chaired the Joint Learning Initiative on Children and HIV/AIDS (JLICA) (2006–09) and founded the Rwandan Pediatric Society, chairing it until 2019. Since 2016, she has been a member of the American National Academy of Medicine and since 2017 a Fellow of the African Academy of Sciences. In 2015, she received the annual Roux Prize and Ronald McDonald House Charities Award of Excellence. She was also named among the 100 Most Influential African Women for 2020.
Agnes is currently a senior Lecturer in the Department of Global Health and Social Medicine at Harvard Medical School, a Professor of Pediatrics at UGHE, as well as an Adjunct Clinical Professor of Pediatrics at Dartmouth's Geisel School of Medicine. Her academic work includes research in implementation sciences and human rights to health, health services delivery systems strengthening, HIV/AIDS and pediatric care. She has published over 210 peer-reviewed articles.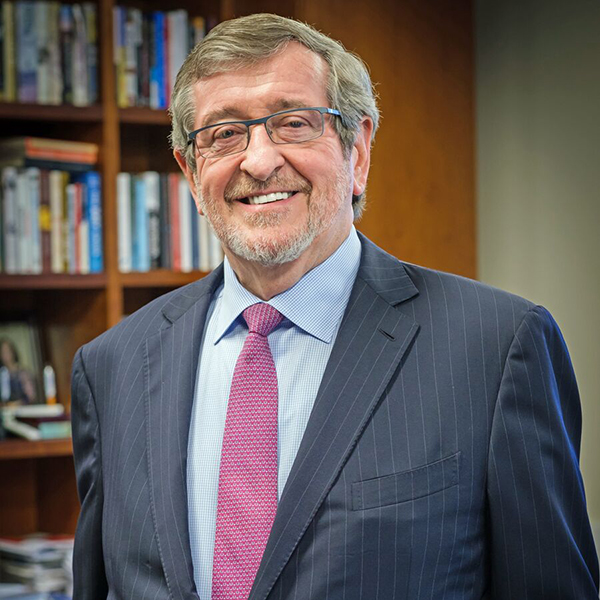 Michael Dowling, President and CEO, Northwell Health, USA
Michael began his career as a faculty member at Fordham University as a professor and the assistant dean at the Graduate School of Social Services. In 1983, under Governor Mario Cuomo, he served as deputy secretary and director of Health, Education, and Human Services. He became executive vice president and chief operating officer of Northwell (then North Shore-LIJ) in 1997 and was named president and CEO in 2002.
Born and raised in Knockaderry, County Limerick, Michael is the eldest of five children. He had to help support his family from an early age, inspiring him to push further and achieve his dreams. "No" was never an option for Michael as he makes clear: "If you tell me I can't do something, that's when I become determined to get it done." He was the first person in his family to attend college, graduating from UCC while working odd jobs to pay for tuition. After graduation he went to New York and earned a master's degree from Fordham University. He also has honorary doctorates from Queen's University Belfast, University College Dublin, Hofstra University, Dowling College and Fordham University.
Michael is one of healthcare's most influential voices in the US, taking a stand on societal issues such as gun violence and immigration that many health system CEOs shy away from. As president and CEO of Northwell Health, he leads a clinical, academic and research enterprise with a workforce of more than 72,000 and annual revenue of $13.5 billion. Northwell is the largest health care provider and private employer in New York State, caring for more than two million people annually through a vast network of nearly 800 outpatient facilities, including 220 primary care practices, 52 urgent care centres, home care, rehabilitation and end-of-life programs, and 23 hospitals. Northwell also pursues pioneering research at the Feinstein Institutes for Medical Research and a visionary approach to medical education highlighted by the Zucker School of Medicine, the Hofstra Northwell School of Graduate Nursing and Physician Assistant Studies, and one of the nation's largest medical residency and fellowship programmes.
Michael's leadership has been invaluable to Northwell's consistent expansion and prominence. In 2020, he successfully navigated the health system through the first COVID-19 epicentre in the US, detailing his experiences in Leading Through a Pandemic: The Inside Story of Humanity, Innovation, and Lessons Learned During the COVID-19 Crisis.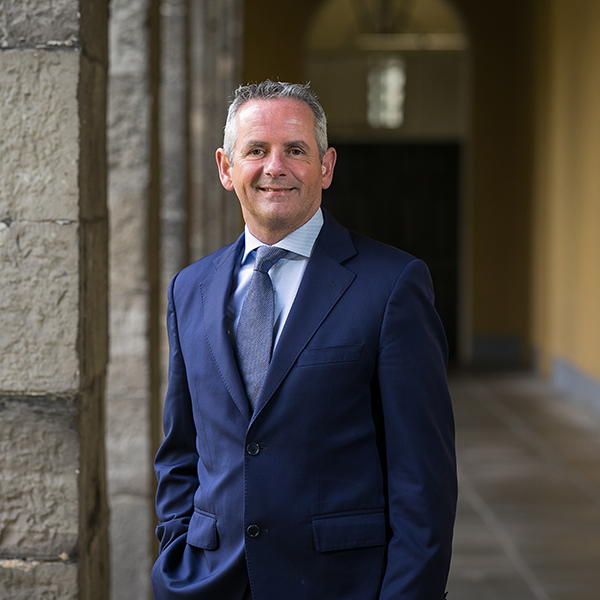 Paul Reid, Chief Executive Officer, the HSE
Paul has led large organisations in the private, not-for-profit, central and local Government sectors. In May 2019 he was appointed CEO of the HSE. Paul has the privilege of leading over 117,000 dedicated staff who deliver a wide range of health services across Ireland. Paul is a passionate public servant whose vision for the health service is to focus on long term planning by implementing Sláintecare and delivering effective and safe services within available resources.
From 2014 to 2019 he was Chief Executive of Fingal County Council, one of the largest Local Authorities in the state. Under his leadership, Fingal was the leading local authority in terms of social and private housing development. It also led the way in terms of attracting Foreign Direct Investment and job creation across all sectors, through active land management and working with National State Agencies.
Between 2011 and 2014, Paul worked as the Chief Operations Officer in the Department of Public Expenditure & Reform. He was responsible for leading a whole set of reforms across the public service. In this role he negotiated the Haddington Road Agreement, with the 26 Public Service Trade Unions, to reduce the public service pay bill by €1BN.
From 2010 to 2011, Paul worked as Head of Corporate Affairs with Trócaire, the Irish International Aid Agency. Whilst there, he worked on an agenda to strengthen the overall governance of the organisation and on the implementation of best practice in HR, Finance, Risk Management and Communications.
Paul's previous career was as the Executive Director of Networks & Operations with Eircom. He carried out a number of other roles within Eircom in Sales, Marketing and Contact Centre Management. He holds an MBA from Trinity College and a BA in Human Resources and Industrial Relations from the National College Ireland. Paul looks forward to building confidence and trust in our health service by supporting staff to deliver quality patient care through a new model of integrated services.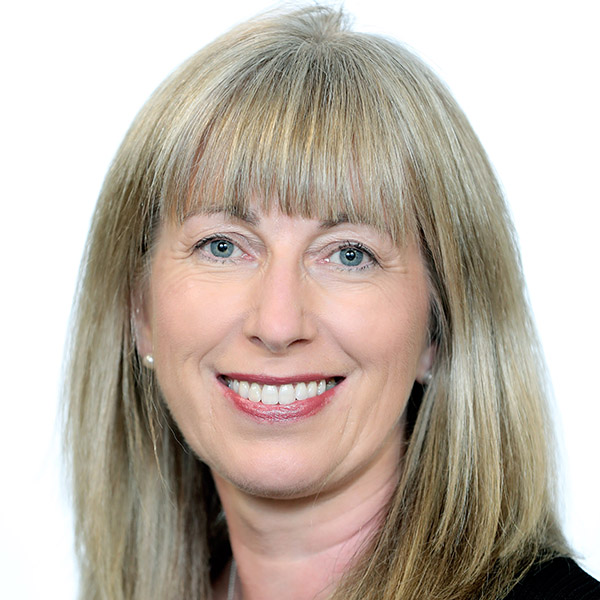 Dr Máirín Ryan — Deputy Chief Executive and Director of Health Technology Assessment, Health Information & Quality Authority
Máirín was appointed Deputy Chief Executive in September 2014. She joined HIQA as Director of Health Technology Assessment (HTA) in September 2007.
Prior to this appointment, Máirín was the Chief 1 Pharmacist at the National Centre for Pharmacoeconomics and previously a senior clinical pharmacist at St James's Hospital in Dublin with responsibility for HIV clinical pharmacy services. She is an Assistant Professor in Pharmacoeconomics at Trinity College and contributes to a number of graduate and postgraduate courses across a range of institutions. She holds a doctorate from Trinity College Dublin as well as postgraduate qualifications in Health Economics and Clinical Pharmacy.
She and her team are responsible for the effective implementation of HIQA's programmes to deliver high quality health technology assessments, other evidence based advice and evidence synthesis outputs and therefore to embed evidence based methodology in the health decision making processes in Ireland.
The scope of HIQA's work includes providing evidenced-based advice to inform the public health response to COVID-19, advice to support the National Screening Advisory Committee, and advice on investment or disinvestment in health technologies and programmes. HIQA also produces evidence synthesis to support the development of National Clinical Guidelines & Audit and the development of national health policy.
Máirín currently serves as a member of the Executive Board of the European Network of HTA (EUnetHTA). HIQA has been a member of EUnetHTA since 2008 and Máirín previously served as the Chair and Vice-Chair of the EUnetHTA Plenary Assembly. She is also the Irish representative on the EC HTA Network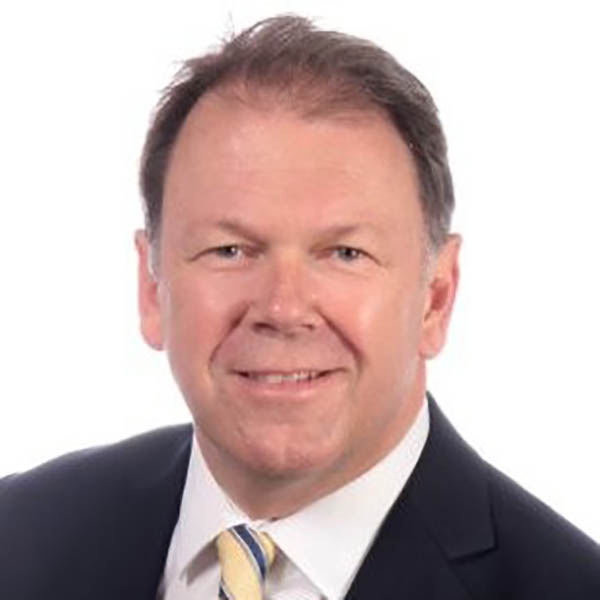 Stephen McKernan, QSO, Partner and New Zealand Government and Public Sector Leader, EY
Stephen is an experienced consultant and executive who has earned a strong international reputation through operating successfully at the highest levels within the New Zealand health system.
He is a former Chief Executive of Counties Manukau and Hutt Valley District Health Boards and in 2006 was appointed Director General of Health and Chief Executive of the New Zealand Ministry of Health. Stephen has particular interests in health system design and performance improvement; the successful management of change; and the development and leadership of large and complex organisations.
As an EY Partner, and previously the Managing Partner of Health Partners Consulting Group, Stephen is regularly called upon both within New Zealand and internationally to provide advice to a range of clients including governments and health organisations.
In 2012 he was awarded a Companion of the Queens Service Order for services to the State and healthcare. He is an Honorary Fellow of both the New Zealand Institute of Health Management and the Australasian College of Health Service Executives, he is also a Member of the New Zealand Institute of Company Directors.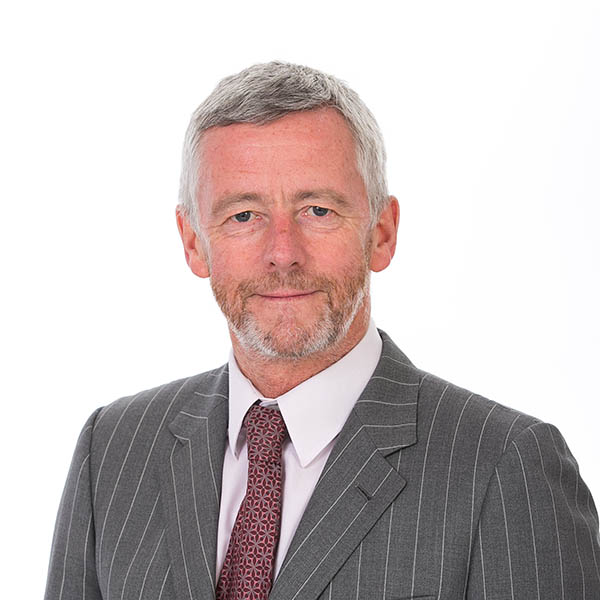 Dr Philip Crowley, National Director for Quality Improvement, HSE
Philip leads a national team that supports the health service in improving care through the application of a framework for improving quality. He is a doctor who works part-time as a GP. Philip worked for five years in Nicaragua, trained in public health in Newcastle Upon Tyne and worked for 6 years as Deputy Chief Medical Officer in the Department of Health. He has been in his current post for since 2015 years and worked in the HSE since 2011. Philip is a graduate of the Advanced Training Programme in Healthcare Delivery Improvement, Intermountain Healthcare, Salt Lake City Utah.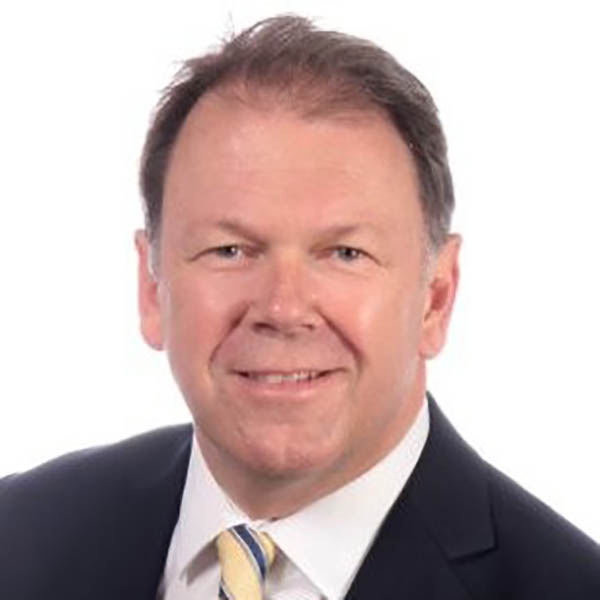 Stephen McKernan, Advisory Partner, EY, New Zealand
Stephen specialises in health system design, strategy and policy development the successful management of change, and development and leadership of large and complex organisations.
He draws on unparalleled leadership in the health sector. As a former Director-General of Health for New Zealand, Stephen was the government's principal advisor on health and disability matters. He led the development and the performance of the New Zealand health system, including responsibility for the allocation and monitoring of the NZ$13 billion Vote Health spend. While in that role, Stephen represented New Zealand on the Executive Board and Programme Budget Committee of the World Health Organisation. He also represented New Zealand at the annual Commonwealth Fund Symposium on Health System Performance.
Stephen was the Managing Partner of Health Partners Consulting Group, a leading health consultancy, which merged with EY in 2015.
He is a Honorary Fellow of the New Zealand Institute of Health Management, an Honorary Fellow of the Australian College of Health Service Executives, he is is a Member of the New Zealand Institute of Company Directors. In 2012 Stephen was awarded a Queens Honour being made a Companion of the Queens Service Order (QSO) for his services to the State.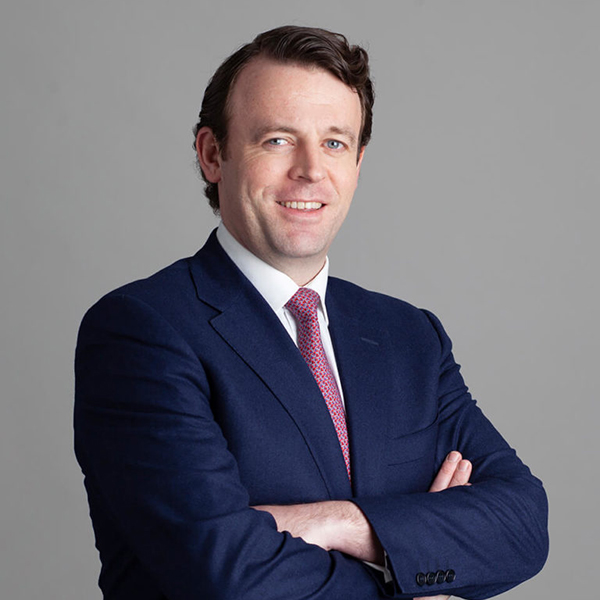 Simon Hannigan, Partner in Real Estate, Arthur Cox
Simon is a partner in Arthur Cox's Real Estate Department advising on all aspects of commercial real estate including development, construction, property finance, landlord and tenant and includes portfolio acquisitions, disposals and management. Simon has particular expertise in the real estate aspects of health care advising a number of institutional investors on their recent investments in care homes and care home operators.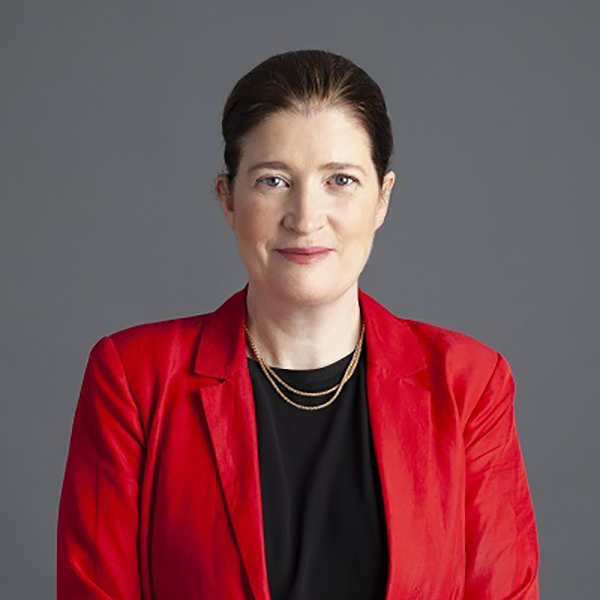 .Joanelle O'Cleirigh, Partner in Litigation, Dispute Resolution and Investigations Group, Arthur Cox
Joanelle is a Partner in Arthur Cox and also leads the firm's specialist Healthcare team. She works for a broad range of clients, particularly those in the healthcare, life sciences and regulated sectors. Joanelle also advises clients in relation to inquiries and investigations and has recently advised clients in relation to COVID-19 arrangements, HPRA and compliance, HIQA regulations, cross border healthcare, disputes and product liability.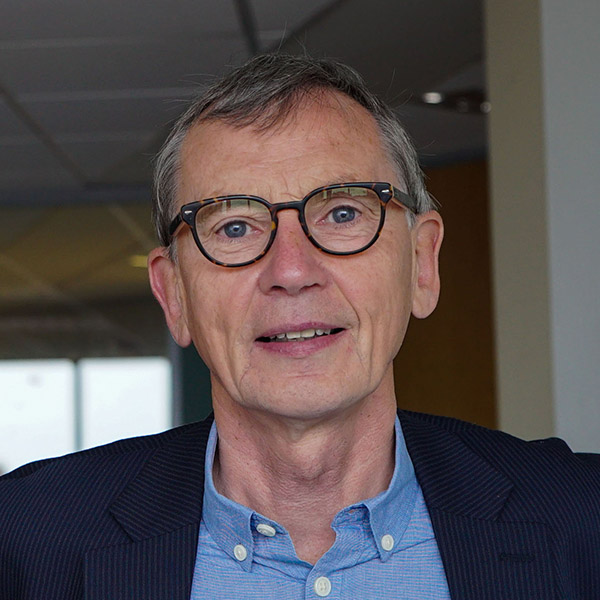 Gabriel Scally, Visiting Professor of Public Health, Bristol University and member of Independent SAGE, UK, President, the Epidemiology and Public Health sector, the Royal Society of Medicine and Chair, the Soil Association, UK
Gabriel was born and brought up in Belfast. He studied medicine at Queen's University and specialised in general practice and subsequently public health. From 1989-93 he was Chief Administrative Medical Officer and Director of Public Health for the Eastern Health and Social Services Board in Northern Ireland. Among his achievements in Northern Ireland was the establishment of the Brook Advisory young people's sexual health service in the face of substantial opposition.
From 1993 until 2012 he was a Regional Director of Public Health in England. For most of this time he worked in the NHS and Department of Health covering the South West of England. During that time Dr Scally dealt with several high profile clinical service failures including breast screening in Exeter, pathology in Swindon, and led the NHS review of the commissioning of care and treatment for patients at Winterbourne View where patients were seriously abused. Dr Scally has assisted the Northern Ireland Inquiry into Hyponatraemia Related Death as both an expert witness and as an advisor to the Chair, Justice O'Hara, in the preparation of his report which was published in January 2018.
Gabriel is currently visiting Professor of Public Health at both the University of the West of England (UWE) and the University of Bristol. His most recent academic role was as Director of the World Health Organisation Collaborating Centre on Healthy Urban Environments at the UWE. He currently jointly leads a Wellcome Trust funded research project into the current importance attached to health considerations in the planning of urban settlements.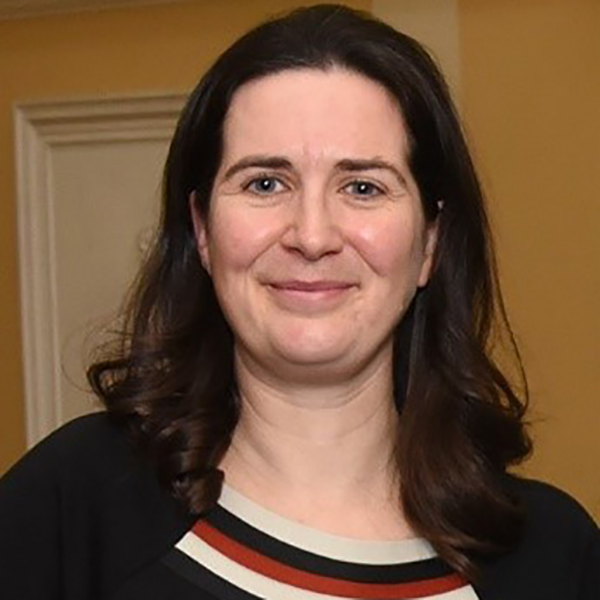 Dr Niamh Humphries, Reader in Health Systems Research, the Royal College of Physicians of Ireland
Niamh holds a Health Research Board (HRB) Emerging Investigator Award. Since completing a PhD in Sociology in UCD in 2006, her research focus has been the health workforce. She currently leads the Hospital Doctor Retention and Motivation Project (HDRM) which is focused on hospital doctor retention. It is a continuation of her work on the HRB Doctor Emigration Project (2013-6) and the RCSI Failure to Retain Project (2014-5). She will present findings from a COVID-focussed phase of the HDRM project, undertaken in June/July 2020, which involved interviewing 48 hospital doctors about their experiences of working through the first phase of the pandemic.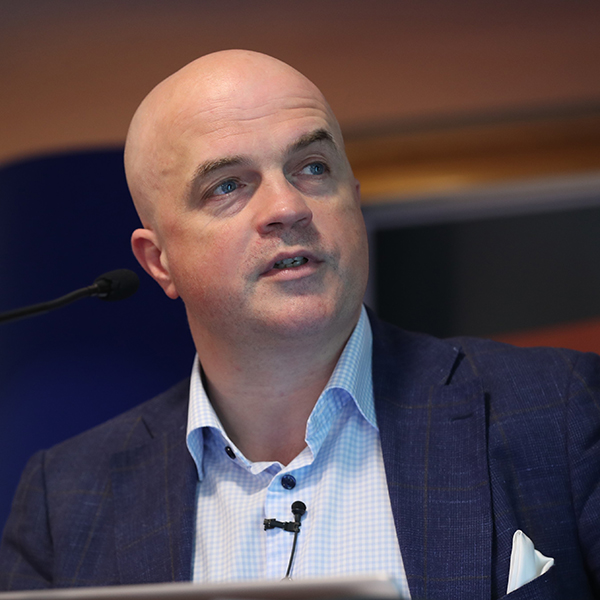 Alan D. Irvine MD DSc, President, the Irish Hospital Consultants Association
Alan trained in Dermatology and Genetics in Belfast, Great Ormond Street Hospital, London and as a Fulbright Scholar in Children's Memorial/Northwestern University, Chicago. He has been a Consultant Dermatologist in Children's Health Ireland and St. James's Hospital, Dublin, since 2002 and Professor of Dermatology, Trinity College Dublin since 2007.
He has published extensively in high impact journals such as the New England Journal of Medicine, The Lancet, Nature Genetics and Nature Reviews Disease Primers; mostly on epithelial genetics, characterisation of the skin barrier, disease mechanisms in, and therapy of, atopic dermatitis. His international awards for research include the Times Higher Education Supplement Research Project of the Year and the Paul Gerson Unna Prize (German Dermatology Society). He has delivered several prize lectureships including the MB Sulzberger (AAD), Watson-Smith (RCP Edin) and Dolovich (AAAAI). Alan was a founding director of the International Eczema Council, a global body of experts dedicated to the study and treatment of atopic dermatitis. He is an elected Member of the Royal Irish Academy and the Academia Europaea. He is an Honorary Member of the Société Française de Dermatologie. Alan has been President of the IHCA since September 2020.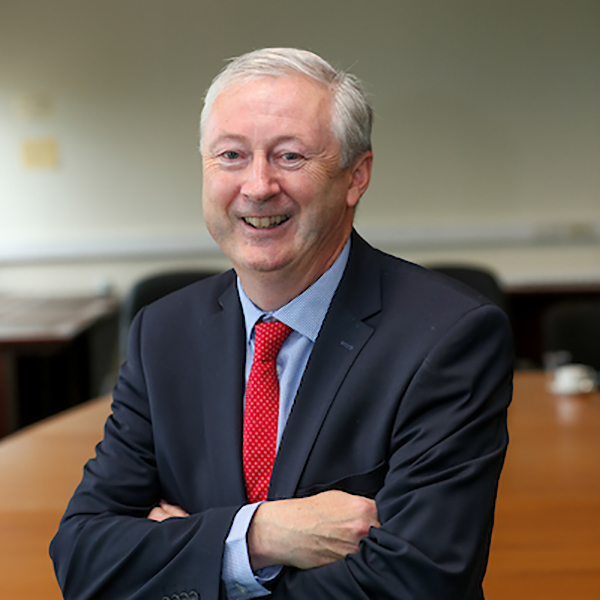 Martin Curley, Director, Digital Transformation and Open Innovation, HSE
Martin is helping enable the digital transformation of Ireland's health service. He was formerly Chief Information Officer (CIO) at the HSE. Prior to joining the HSE, Martin was Senior Vice President and group head for Global Digital Practice at Mastercard. Previously, Martin was vice president at Intel Corporation and Director/GM of Intel Labs Europe, Intel's network of more than 50 research labs, which he helped grow across the European region. He also served as a senior principal engineer at Intel Labs Europe leading Intel's research and innovation engagement with the European Commission and the broader European Union research ecosystem. Prior to this, Martin was Global Director of IT Innovation and Director of IT Strategy and Technology at Intel. Earlier in his Intel career, he held a number of senior positions for Intel in the United States and Europe. He also worked in research and management positions at GE in Ireland and Philips in the Netherlands.
Martin has a bachelor's degree in electronic engineering and a master's degree in business studies, both from University College Dublin, Ireland. He received his Ph.D. in information systems from the National University of Ireland, Maynooth. Curley is the author of eight books on technology management for value, innovation and entrepreneurship. He is a Member of the Royal Irish Academy, fellow of the Institution of Engineers of Ireland, the British Computer Society and the Irish Computer Society. Martin is co-founder of the Innovation Value Institute at Maynooth University, a unique industry-academia collaboration driving research and development of advanced IT and Digital maturity frameworks. He was previously a visiting scholar at MIT Sloan Centre for Information Systems Research and a visiting research fellow at the CERN Open Lab in Geneva. He was the inaugural winner of the Engineers Ireland Innovation engineer of the year in 2006 and was jointly awarded European Chief Technology Officer of the year for 2015-2016.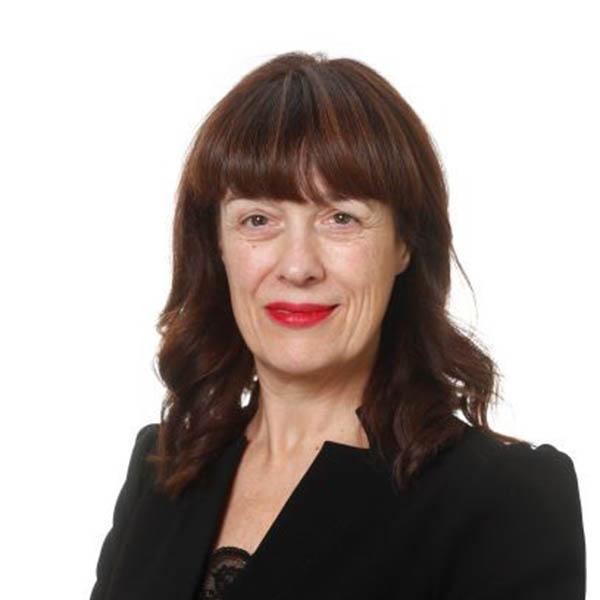 Laura Magahy BA, MBA, Executive Director – Sláintecare, Department of Health
Laura has led some of Ireland's most significant and transformational public-sector projects on behalf of the government, including the €1 billion urban renewal of Temple Bar and the Global Irish Forum initiative, Irish Design 2015. She has led change management and physical development projects in healthcare and has a particular interest in population-based planning and citizen engagement.
Laura is a Fellow and past-President of the Institute of Directors and is one of Ireland's top Level A Project Directors. She is an honorary member of the Royal Institute of Architects in Ireland and has served on numerous public, private and plc boards as Chairman, Non-Executive Director and Executive Director.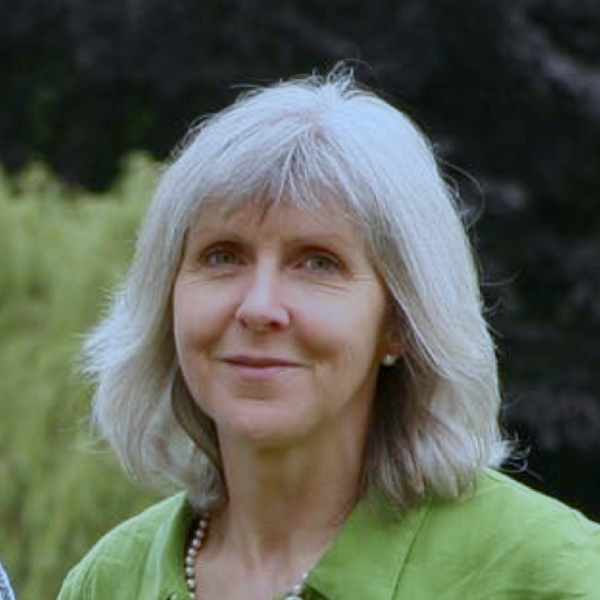 Dr Angela E Raffle BSc (Hons) MB ChB FFPH, Consultant in Public Health and Honorary Senior Lecturer, University of Bristol Medical School, Population Health Sciences
Angela has 35 years of experience in improving health screening, working for the UK National Screening Programmes since their inception in 1996 and is lead author of the leading international postgraduate textbook Screening; Evidence and Practice (OUP 2019).
After working as a junior doctor in England and overseas, Angela specialised in Public Health and in 1986 took on responsibility for her local cervical screening programme serving a quarter of a million women. She assisted with the rollout of breast screening in England, was part of the National Coordinating Network for cervical screening, which transformed the service in the UK from a harmful mess into a well-functioning programme, and assisted with the creation in 1996 of the UK National Screening Committee and the National Screening Programmes. She has published on issues of overdiagnosis, evidence, quality assurance, ethics and informed consent.
She has worked as a Consultant to the National Screening Programmes since 1996 and is lead author with Sir Muir Gray and Professor Anne Mackie of 'Screening; Evidence and Practice' (OUP 2nd Edition 2019) a practical and international guide to understanding and running high quality screening programmes.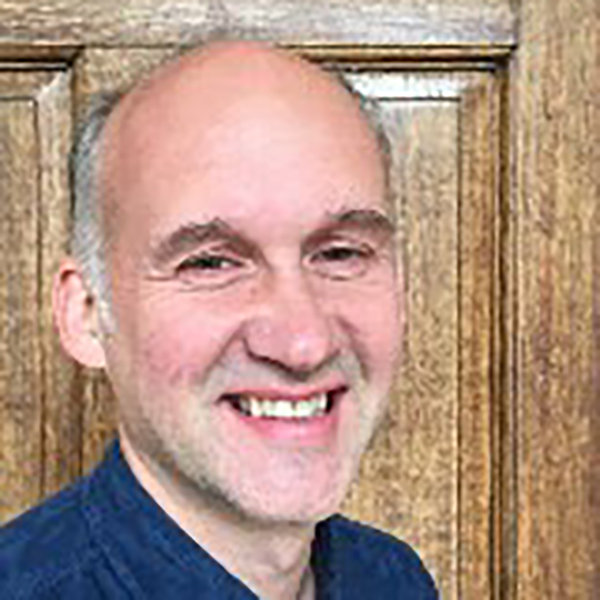 Steve Thomas, Director of the Centre for Health Policy and Management, the Edward Kennedy Chair of Health Policy and Management, TCD and a co-Director of the HRB-funded national SPHERE Programme in Population Health and Health Services Research
Steve is also the Director of Health Policy and Engagement for the School of Medicine in TCD. He has a wealth of international experience in policy-oriented research and post-graduate teaching and education in government and academia over the last 25 years. His research interests include health systems resilience and evaluation, health financing, health policy analysis, and workforce planning and motivation. Steve's track record in policy influence is outstanding. He led the Trinity team in support of the Oireachtas Committee for the Future of Healthcare and its production of Sláintecare. He collaborates widely with national and international stakeholders in research, policy and education.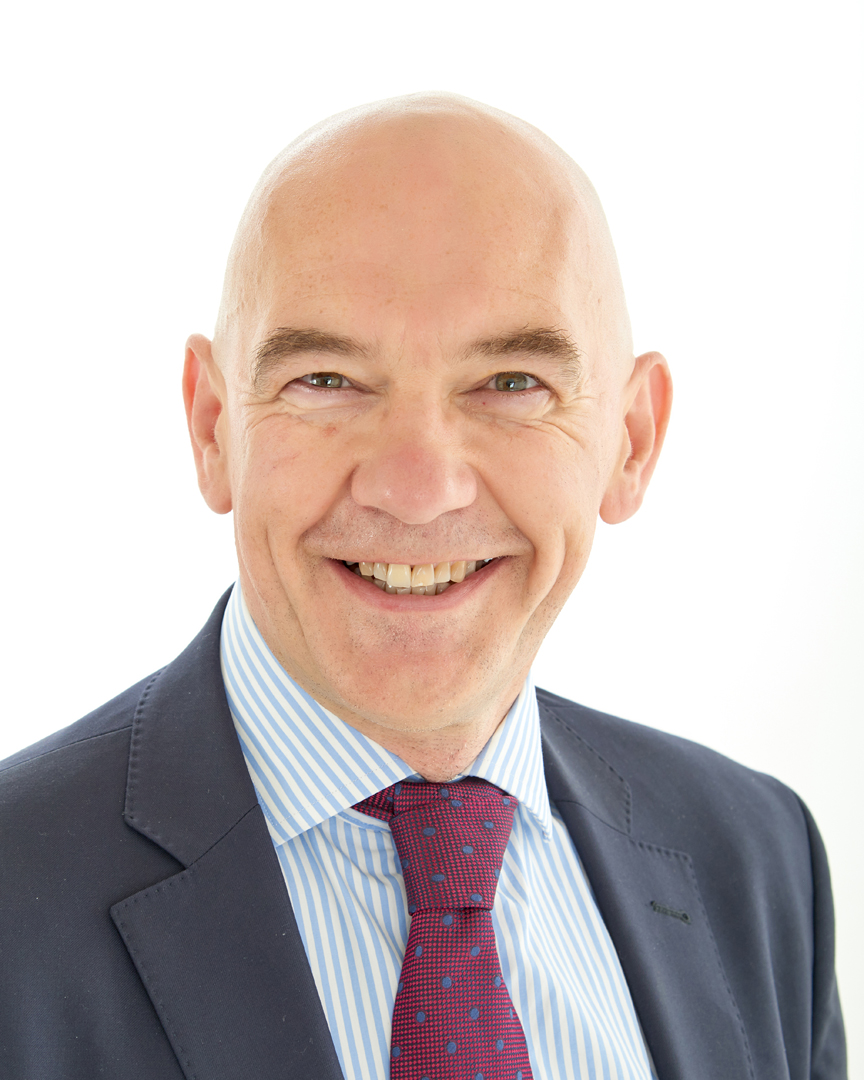 Gerry Moore, CEO, CareChoice Nursing Home Group
Gerry is CEO of CareChoice a nursing home group which has 1,180 beds in Ireland. With the backing of InfraVia, an investment fund with over €4.0bn of assets under management CareChoice has grown through the acquisition, new builds and extensions of existing nursing homes. Acquisitions have included Trim, Finglas, Marlay, Beaumont and Newtownpark. New builds have included 165 beds on Malahide Road and 158 beds in Swords with further construction projects planned. Extensions for over 200 beds have completed or are in progress within the existing estate.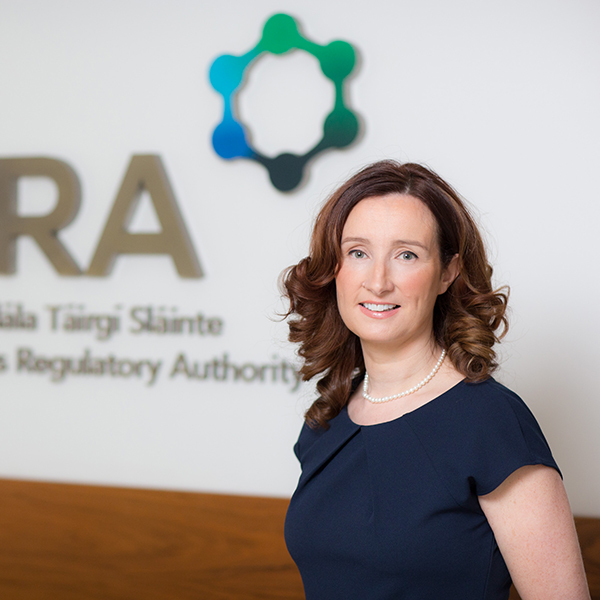 Dr. Lorraine Nolan, CEO, Health Products Regulatory Authority
Lorraine joined the HPRA in 2001 and since that time has held a number of different roles at senior level within the organisation across a range of areas including inspection and authorisation of human medicines, medical devices, cosmetics and controlled substances. Prior to assuming the role of Chief Executive, she was Director of Human Products Authorisation & Registration. Lorraine
is a member of the Management Board of the European Medicines Agency (EMA), and is also its Vice Chair. She is also a member of the EU HMA Management Group.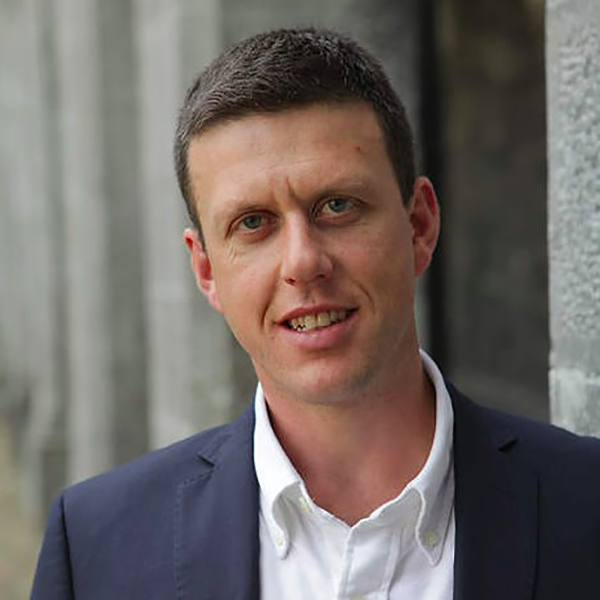 Eoin Whelan, Senior Lecturer in Business Information Systems, NUI Galway
Eoin is also a visiting professor at the Institute d'Economie Scientifique et de Gestion (IESEG), France, and a visiting researcher at Stellenbosch University, South Africa. His research explores the psychology underlying engagement with interactive digital media such as smartphones, social networking sites, fitness tracking apps, and online gambling and gaming sites. In other words, how different attributes of digital media interact with the person's motivations, personality, beliefs, cognition, and situation, to influence the processes and outcomes such as wellbeing, conflict, and performance.
His publications have appeared in Information Systems Journal, Journal of Information Technology, European Journal of Information Systems, MIT Sloan Management Review, and R&D Management. The findings of his research have also been featured in mainstream international outlets such as Forbes, Financial Times, Fortune, Reuters, Irish Independent, and the Irish Times. Eoin serves on the editorial boards of the European Journal of Information Systems and Information & Organisation and has previously led special issues in top basket information systems journals. He also regularly consults corporations on matters relating to his research.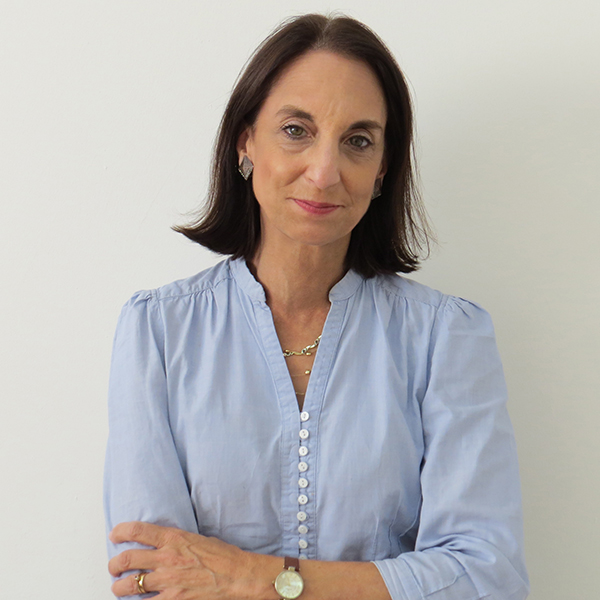 Professor Diane Levin-Zamir, PhD, MPH, MCHES, EuHP, National Director, Department of Health Promotion, Clalit and Professor, University of Haifa School of Public Health, Israel
Clalit is Israel's largest non-profit healthcare organisation. Diane also teaches in the Tel Aviv University Faculty of Medicine's School of Public Health. She is one of the founders and leaders of the Global Working Group on Health Literacy of the International Union Health Promotion and Education and of the Israel Health Promoters and Health Educators Association. Diane chairs the National Council of Health Promotion of the Israel Ministry of Health and has published extensively scientific articles, book chapters and co-edited several books. She specialises in health promotion action, research and policy and among children/adolescents, people with chronic conditions, in community, hospital and media settings cultural appropriateness, media/digital and population health literacy. She was principal investigator for the National Survey on Health Literacy in Israel and is a scientific advisor for the Asian Health Literacy Association, and for the Health Literacy for Children and Adolescents project in Germany. She serves on the WHO Expert Advisory Group for the European Action Plan on Health Literacy, on the editorial board of the Global Health Promotion Journal. and on the executive board of the International Health Literacy Association.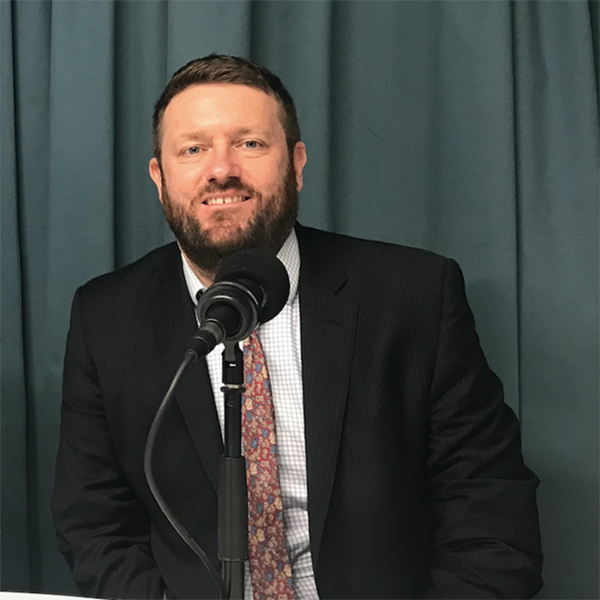 Anthony O'Connor, Clinical Associate Professor in Gastroenterology, TCD and Head of the Department of Gastroenterology, Tallaght University Hospital, member of the Sláintecare Advisory Council
Anthony graduated in medicine from UCC in his hometown in 2004. He completed BST training in Limerick before undertaking higher specialist training in Gastroenterology and General Medicine in Tallaght and St. James's Hospitals in Dublin. He was awarded an MD by TCD in 2012.
Upon completion of his training in Ireland, he worked as senior fellow in Crohn's and Colitis at Beth Israel Deaconess Medical Center/Harvard Medical School in Boston, USA before taking up an appointment as Consultant Gastroenterologist at Leeds Teaching Hospitals NHS Trust in June 2014 and returning to Ireland in 2016 to an appointment at Tallaght University Hospital. He has published more than 60 peer-reviewed journal articles and has given invited lectures and oral presentations at several national and international meetings. His interests are Inflammatory Bowel Diseases, especially quality of life for patients with IBD, the GI complications of cancer therapies, Helicobacter pylori infection and Gastric Cancer prevention. Away from work, he is married with two small children and struggles to balance the demands of work and family life with several lowbrow interests. Is gaeilgeoir é!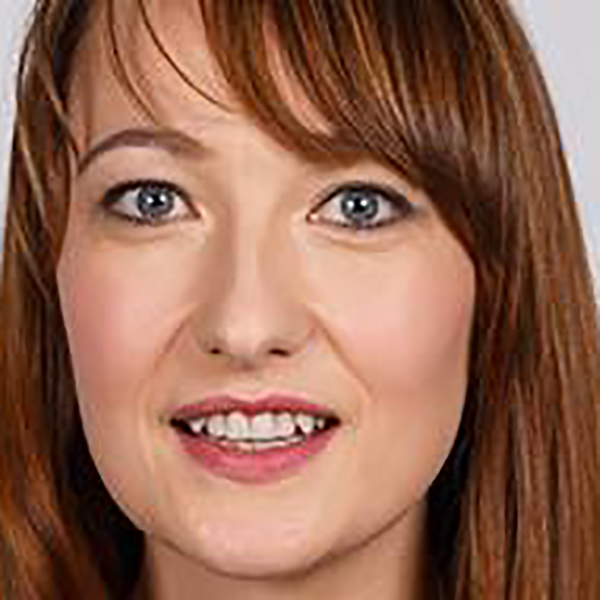 Becky Cotton, Founder, Lumino
Becky has over 15 years of experience working in healthcare. She is passionate about ensuring everyone has access to the mental health support they need, and the potential of digital technology to bridge that gap.
In 2020, she founded Lumino – a digital health company focussing on the development of digital therapeutics. Lumino is supported by Innovate UK and is part of the Oxford Academic Health Science Network's Accelerator Programme. The company is currently working on improving support to women going through menopause and perimenopause. Prior to this, Becky worked in mental health policy. She co-founded, and was past Chair of, the Mental Health Policy Group – a coalition of six national organisations working together for better mental health in the UK. Members include Mind, Rethink Mental Illness, Royal College of Psychiatrists, Centre for Mental Health, Mental Health Foundation and Mental Health Network. Ahead of the 2015 General Election, Becky co-authored the Group's Manifesto for Better Mental Health. In recent years, the Mental Health Policy Group has secured major policy commitments and change in a number of areas. This includes increasing mental health funding in England – with an extra £2.3bn a year pledged by 2023/24.
Becky holds degrees from the University of Bristol and University of London, as well as an Executive MBA from the University of Cambridge's Judge Business School. You can see more of her work at https://www.hellolumino.com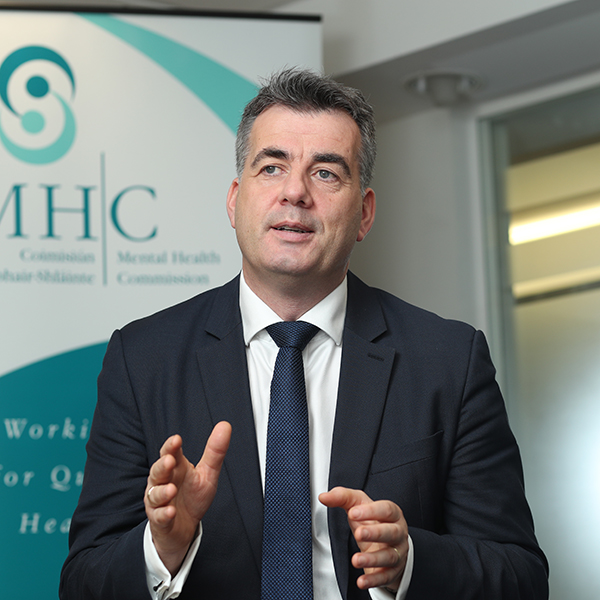 John Farrelly, Chief Executive, The Mental Health Commission
John is recognised as an expert in governance and risk-based regulation. He was educated at the Honourable Society of King's Inns, Harvard Kennedy School, Smurfit Business School, and University College Dublin.
A Dublin native, John has worked in Ireland and the UK in both clinical and executive management positions. Prior to becoming Chief Executive of the Mental Health Commission, John was the first CEO of Ireland's Charities Regulator, and was deputy Chief Inspector of Social Services in the Health Information and Quality Authority (HIQA).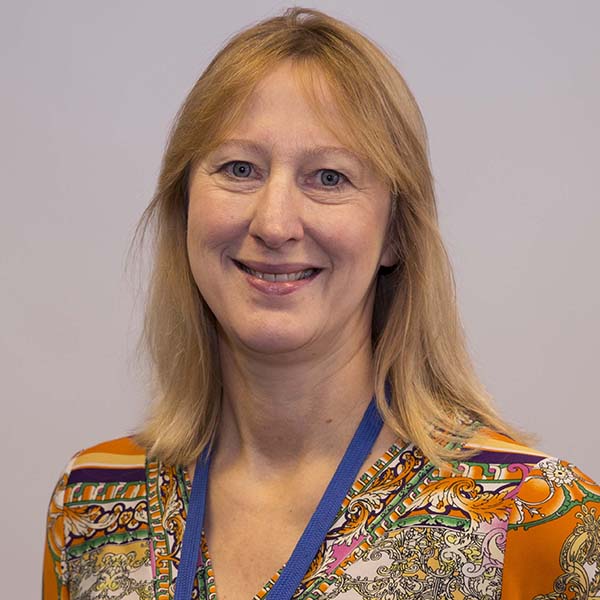 Dr. Debbi Stanistreet, Senior Lecturer, Interim Head, Department of Public Health and Epidemiology, the RCSI
Debbi initially qualified as a renal and ICU nurse specialist in the UK NHS, before moving into academic public health over 25 years ago at the University of Liverpool as a lecturer and subsequently senior lecturer in public health. During her time at Liverpool, Debbi was responsible for developing and delivering postgraduate Master of Public Health programmes, both on campus and online, and training both medically and non-medically qualified graduates to work in the national public health system.
Debbi moved to Ireland in 2018 to take up post as a Senior Lecturer in Public Health at The Royal College of Surgeons. Since her appointment at RCSI, Debbi has become responsible for curriculum development in relation to teaching public health skills to undergraduate medical students and was promoted to Interim Head of Department at the end of 2019. She is an active researcher in inequalities in health specialising in using mixed methods, with the majority of her work focusing on the health of women and children in low-income countries. In her most recent work, she has been promoting the voice of user experience within policy development.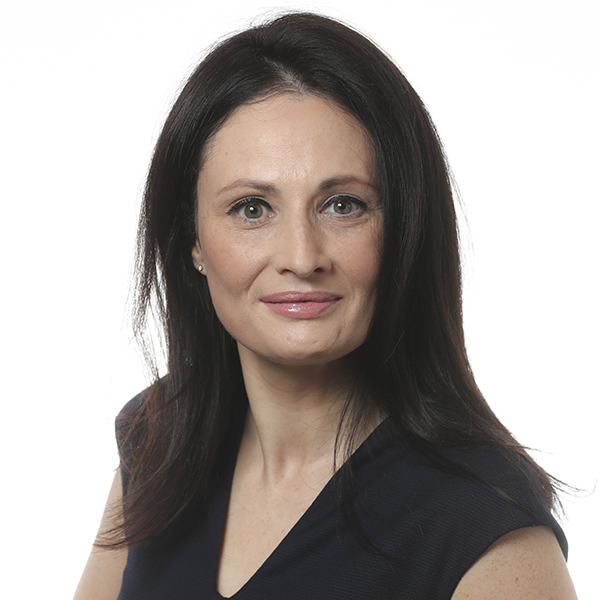 Eileen Byrne, Managing Director, Clanwilliam Health
Eileen has been a part of the Clanwilliam Group story from the very beginning. She joined System Solutions in 1995, beginning her career as the receptionist for the company. Over the years, she has consistently challenged herself to personally and professionally develop by always displaying hunger for more responsibility, knowledge and learnings. Eileen believes strongly that opportunity and challenges go hand-in-hand and both have always been readily available to her in Clanwilliam Group.
From her leadership position, she now enjoys challenging her employees to constantly exceed customer expectations in every area, from product development to customer support, while also ensuring development opportunities are readily available. Eileen's career has progressed in tandem with the growth of Clanwilliam Group. In September 2017, she was appointed Managing Director of Clanwilliam Health, having worked in a number of customer service and M&A roles throughout her career and was also recently tasked with leading the Clanwilliam Health Division of the Group.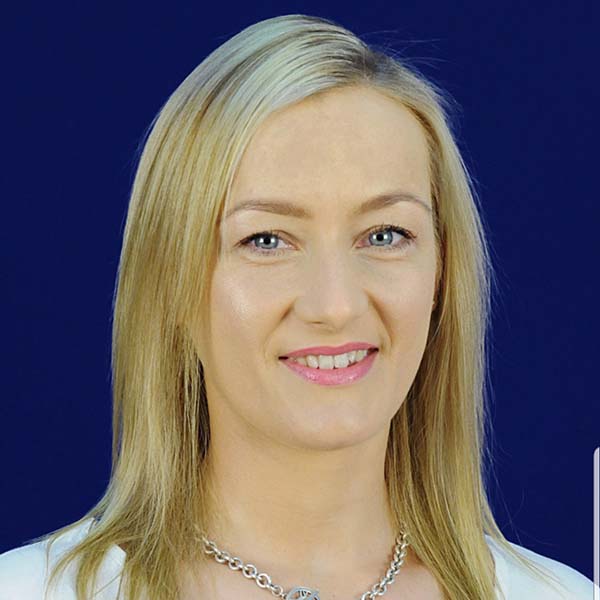 Karen McGowan, Advanced Nursing Practitioner, Beaumont Hospital and President elect, the INMO
Karen is an ANP in the Emergency Department of Dublin's Beaumont Hospital. She has worked in ED for the last 13 years and thoroughly enjoys the work she does. Karen has worked as a staff nurse and as a CNM2 shift leader to eventually becoming an ANP.
She has served 4 years on INMO Executive and at the Special Delegate Conference was elected as President of the organisation. She looks forward to this new and exciting challenge. It is an absolute honour to be the voice for nurses and midwives and Karen is incredibly proud of how hard her colleagues work, particularly during these unforeseen times.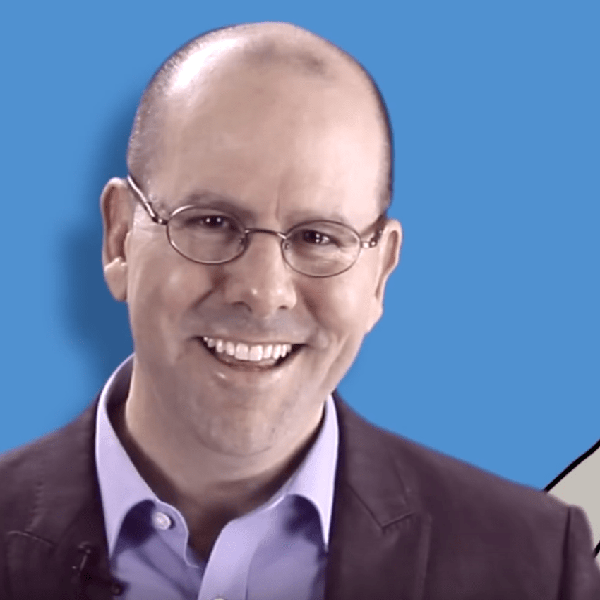 Dr. Greg Martin, Specialist in Public Health Medicine, Department of Public Health (East), HSE
Greg Martin – Public Health Specialist Dr Greg Martin is a Specialist in Public Health Medicine, currently working for the Health Service Executive in Dublin. Before moving to Ireland, Dr Martin worked at the World Health Organisation and the Clinton Health Access Initiative where he developed an interest in the application of emerging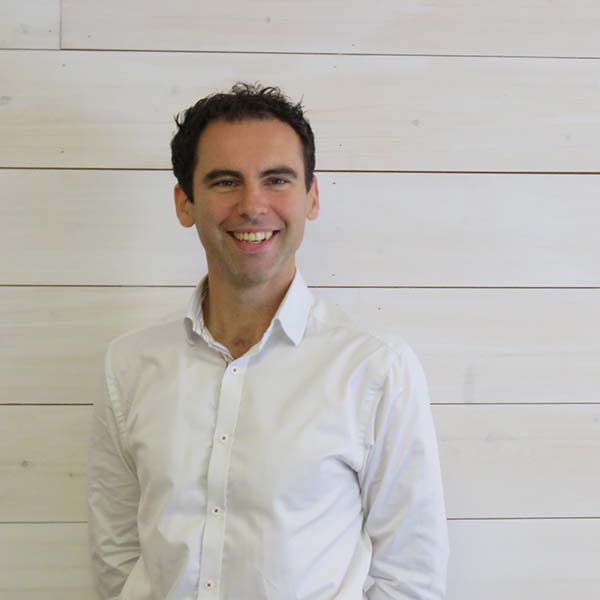 Colm Ryan, Co-Founder and CEO of Assay Genie
Assay Genie is a global life science reagent and kit company. The mission of Assay Genie is to provide cancer and vaccine research and development scientists in academic and biopharma with the tools they need to answer some of the biggest challenges facing humanity. Since founding the company in 2017, Assay Genie has built a global logistics hub in Dublin, developed a distribution network covering 50 countries and has launched over 50,000 products across 3 brands.
Colm is responsible for the overall management and expansion of Assay Genie globally and is based in Dublin. He has over 12 years' experience in life science sales and marketing including working with leading companies in the space such as the Fortune 500 listed, Thermo Scientific.
Colm completed a BA (Mod.) Genetics from Trinity College Dublin and holds a PhD in Biochemistry from the University of Leicester. He continued his studies with a HDip in Sales management from TU Dublin.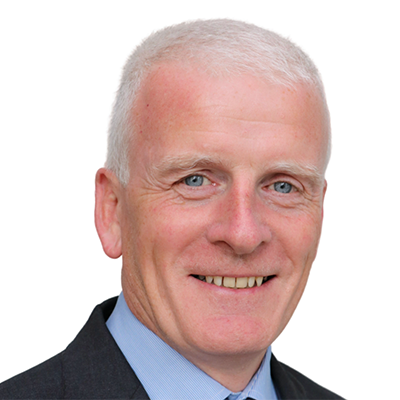 Tony Canavan, CEO, Saolta University Health Care Group
The Saolta University Health Care Group has overall responsibility for delivering hospital care to patients in the west and north west of Ireland. Saolta employs over 10,000 people across 8 hospital sites from Donegal to Galway and has an operating budget of €888million. The Group's academic partner is NUI Galway and there is a very vibrant and dynamic research and innovation relationship between the university and the hospital group, particularly University Hospital Galway.
Tony has worked in the health service in the West of Ireland for almost 30 years. He held the position of Chief Officer for Galway, Mayo and Roscommon, responsible for all community services across the three counties from 2015 to 2019. He is former Chief Operating Officer at the Saolta Group; General Manager for Galway Primary, Community and Continuing Care Services and was General Manager at Mayo University Hospital for a number of years. Before that, he held various roles in the former Western Health Board.
Tony holds a BA in Economics and Social Studies, MA in Health Economics and an MSc in Clinical Research, all from NUI Galway.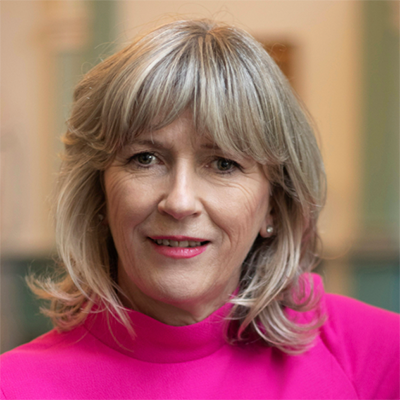 Professor Mary Horgan, President of the Royal College of Physicians of Ireland.
Mary is the President of the Royal College of Physicians of Ireland. She took up office as the 142nd President in October 2017 and was re-elected for a second three-year term in October 2020. She is the first woman President in RCPI's 360-year history. Mary is a Consultant in infectious diseases with Cork University Hospital and Professor, School of Medicine, University College Cork. She is the Chair of the National Research Ethics Committee and is a board member of the Health Products Regulatory Authority, Irish Blood Transfusion Service, University College Cork Governing Body, the Cork University Hospital Scientific Advisory Committee, and European Society of Clin Micro and Infectious Disease. Mary is a Committee Advisor on Return to Sports COVID-19, World Rugby and GAA. Originally from Kerry, she graduated from University College Dublin in 1986. She was awarded her MD in 1995, MRCPI in 1988 and FRCPI in 1997.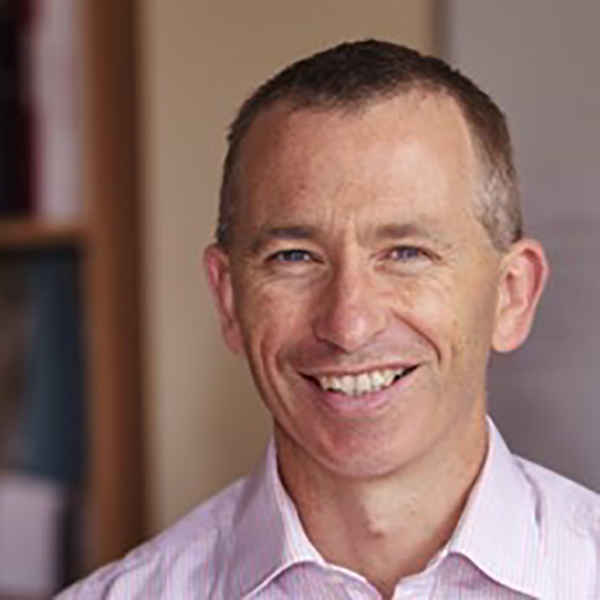 Liam Glynn, Professor of General Practice, School of Medicine, University of Limerick
Liam is also a rural GP in Ballyvaughan in Co Clare. He qualified from Trinity College, Dublin and, after completing general practice training in the Scottish highlands and surviving some remote healthcare postings to Guyana and Ecuador, he returned to Ballyvaughan where he has been working as a rural GP for the last 22 years. His primary research interests are in preventive medicine with a focus on physical activity and on bringing technological solutions to healthcare. In 2015, along with other Rural GPs, he co-founded the "No Doctor No Village" advocacy campaign. He is a Fellow of the Royal College of General Practitioners and the Royal College of Surgeons of Ireland. He has over 200 publications, 4 book chapters and nearly five thousand citations.
Throughout the COVID-19 pandemic, he has worked as a frontline clinician in general practice and the COVID-19 Community Assessment Hubs. In addition, in conjunction with colleagues from the School of Medicine, he co-founded #COVIDWATCHIRL, the social media and web presence, which has tracked the COVID-19 pandemic in Ireland. He has been publishing daily/weekly comparative data since the beginning of the outbreak on #COVIDWATCHIRL for which he recently received the University of Limerick's President's Award.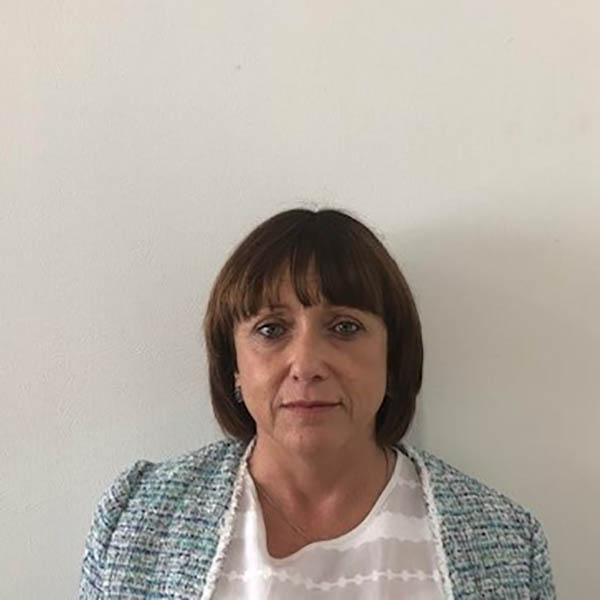 Lorraine Doherty, National Clinical Director for Health Protection and interim National lead for Public Health Medicine, HSE

Lorraine is also a member of the Board of the Faculty of Public Health Medicine. Until December 2020 she was Vice Dean/Dean Elect of FPHMI, RCPI, however due to work pressures she has deferred taking up the post of Dean.
She was previously Deputy Chief Medical Officer for Public Health and Health Protection, Northern Ireland and previously set up and headed the Health Protection Service in the Public Health Agency, Northern Ireland and led the Health Protection response to Pandemic 2009.
Lorraine is a member of Ireland's NPHET and in her current role with the HSE is responsible for overseeing the public health response to COVID-19 pandemic, which includes surveillance of Ireland's epidemiological data on communicable diseases, acute response to outbreaks, chairing strategic working groups and liaison with international bodies such as the ECDC and WHO.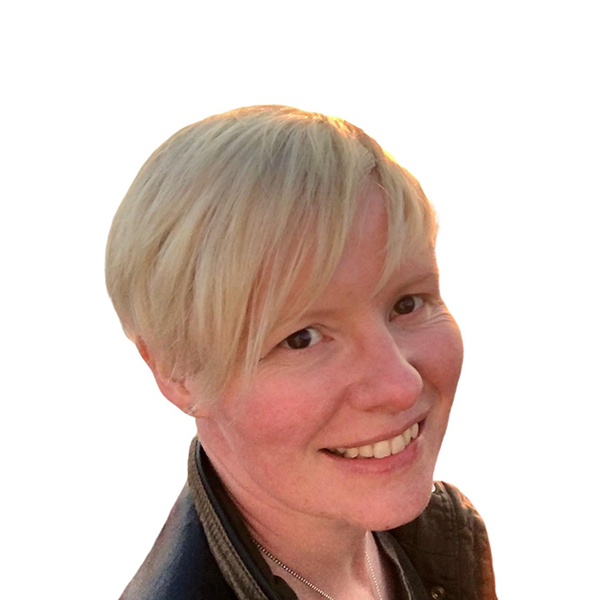 Clare Harney, Executive Director, Digital Health Transformation, HealthTech Ireland
HealthTech Ireland is the trade association representing Digital Health and Medtech industry. Prior to this, Clare successfully led a digital health start-up to first revenues and managed a significant matched funding round.
Clare comes from a health information governance and compliance background with more than a decade served managing the silos of paper and electronic records that exist within our hospitals. She went on to work a further six years in the Health Information Directorate of HIQA, developing standards for interoperability and was key to the development of the unique health identifier for Ireland (IHI). She was then seconded to the Department of Health to progress the Individual Health Identifier Bill (enacted 2015). Prior to joining the commercial world, Clare was the National Manager for the Acute Medicine Programme at the Royal College of Physicians. It was here she made the decision to move to the private sector in order to positively disrupt the health system from the outside in, through supporting development of innovative technologies.
Clare holds a Bachelor of Business Information Systems and an MSc in Health Informatics from Trinity College, Dublin. She is also a qualified ISO 9001 External Auditor and sits on the Health Information Standards Committee at NSAI, is a Member of the HISI Executive, sits on the Digital Health Council at Medtech Europe, the Policy Advisory Council of IPPOSI and most recently has been invited to sit on the Industry Council at Novartis. She is involved in EIT Health mentorship and the Headstart Programme and also her alumni mentorship programme, mentoring students and recent graduates with an interest in the digital health space.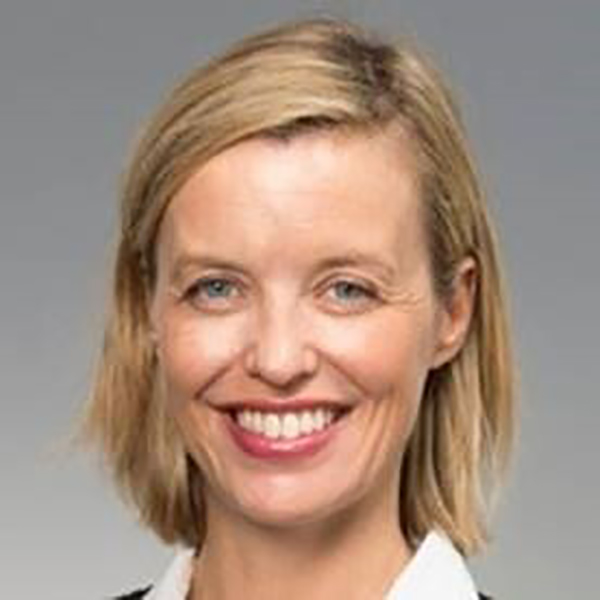 Audrey Derveloy, General Manager and Country President of Novartis Pharma
Born and brought up in France, married, Audrey is a mother of two children, Olympe and James. A medical doctor by training, she was inspired by learning in Paris with internationally renowned health professionals. A family project led her to work also in Asia, where she lived for 3 years in Hong Kong. In 2013, she joined Novartis in particular for the richness of its portfolio and its big focus on innovative medicines. She was at the head of the medical department in Ophthalmology. In 2017, she moved into the commercial management of the marketing and sales of this unit. It is an extremely innovative sector with retina diseases such as wet Age-related Macular Degeneration and more recently with the 1st gene therapy approved in Europe for a rare hereditary retinal dystrophy. In early January 2020 she was appointed General Manager and Country President of Novartis Pharma and was delighted to move with her family to Dublin..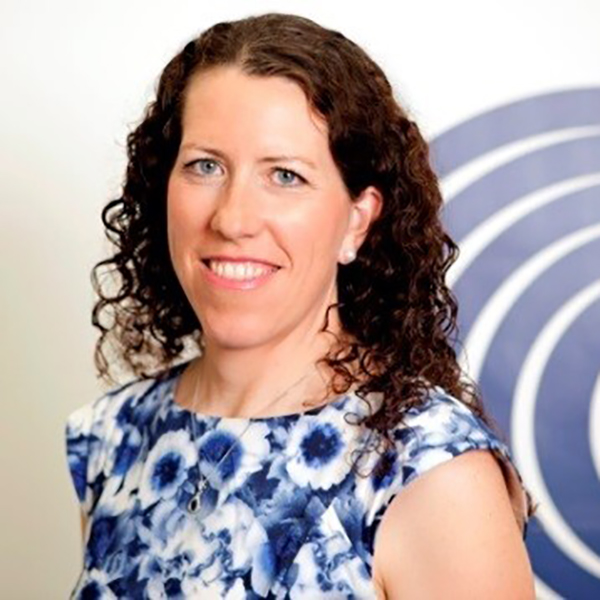 Siobháin Duggan, Director for Innovation and Healthcare, GS1 Ireland
Siobháin has been leading the healthcare strategy for GS1 Ireland since 2010. GS1 standards for identification and traceability are making services safer and more efficient for patients. Prior to joining GS1 in 2010, Siobháin worked for Hewlett Packard for ten years. She holds an MSc in Leadership and Management Practice from UCD Smurfit School of Business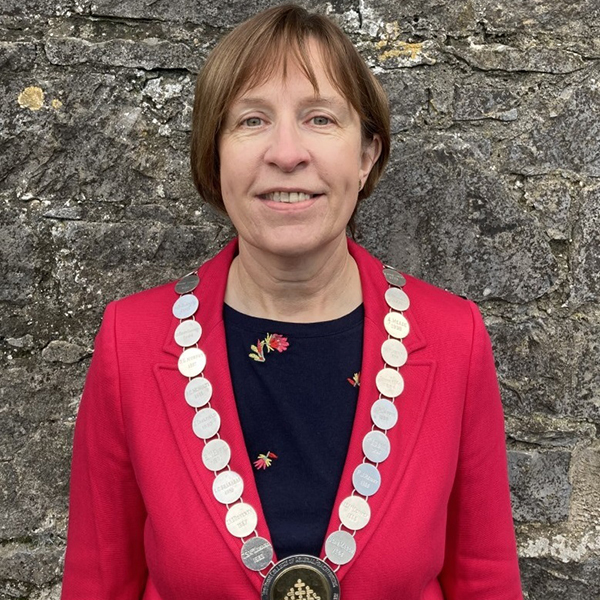 Dr Margaret O Riordan, President, the Irish College of General Practitioners
Magaret is a rural GP based in Co Tipperary and has been a practicing GP for over thirty years, a longstanding College member and also holds FRCGP. She has been involved with the ICGP for over twenty-five years initially at South Tipperary Faculty level and later at national level in a variety of roles.
Margaret has a special interest in GP Training and Education and Quality Improvement. She is passionate about the importance of the doctor patient relationship and continuity of care in general practice considering the doctor patient relationship as a two-way process. She continues to learn from her patients on a daily basis. They have shown her as Rudyard Kipling puts it how "to meet with Triumph and Disaster and treat those two imposters just the same".
Margaret's aspirations for her board tenure are to actively promote General Practice to young doctors as the rewarding career she has found it to be. She also aims to interact with all external stakeholders to promote general practice and primary care as the cornerstone of the health service. She is a firm believer that where GPs and primary care staff are supported with appropriate resources they have the power to lead positive fundamental change in current health service delivery.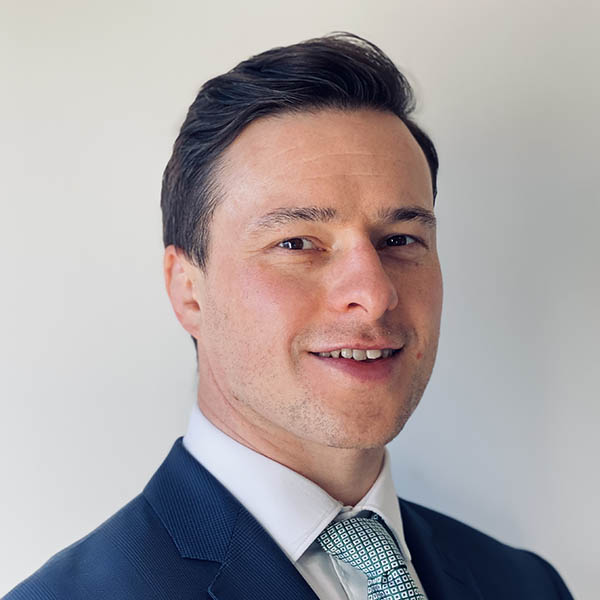 Jonathan Larbey, CEO, T-Pro
Jonathan is the founder of leading healthcare technology company T-Pro. He has 10 years experience leading digital transformation projects for healthcare organisations both in Ireland and abroad. Jonathan has a particular interest in the application of AI and Robotic Process Automation to enhance efficiency of traditionally labour intensive workflows and processes.
In 2012 Jonathan co-founded T-Pro, a company which today is an innovative leader in advancing digital healthcare. T-Pro's platform encompasses clinic management, patient communication and document workflow software. All products are enhanced by T-Pro's cutting edge AI based technology such as speech recognition, clinical language understanding and workflow automation. Jonathan is also heavily involved in T-Pro's growing M&A activities which target growing companies, connecting them to a technology led healthcare ecosystem that is delivering real digital transformation.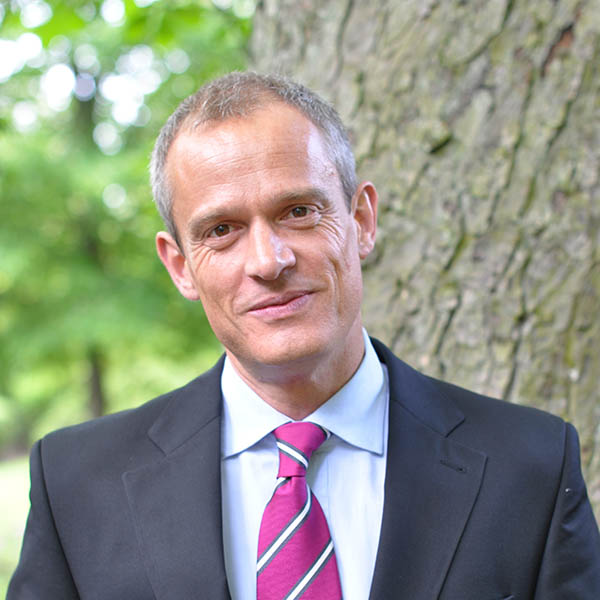 Mirko Bass, Cisco Systems Inc., Business Development Manager
Mirko has always been passionate about building community and creating opportunities to bring together people, ideas and emerging technologies for the greater good. In his last 20 years at Cisco Systems he has built an ecosystem to achieve this, through various leadership positions across Engineering, Sales, and more. In his current role he is focusing on solutions which can meet the increasing needs arising within and around the public sector market. These solutions consist of Cisco's well known products and vertical solutions which include offers from technology partners who bring even further industry relevance into the final solution. With a bachelor's degree in Technology & Economics, and being a Singularity University California Alumnus, Mirko is a strong believer that the real value is happening at the intersections of industries & technologies and the network being the glue in capturing this benefit while connecting everyone, everything, everywhere – all the time.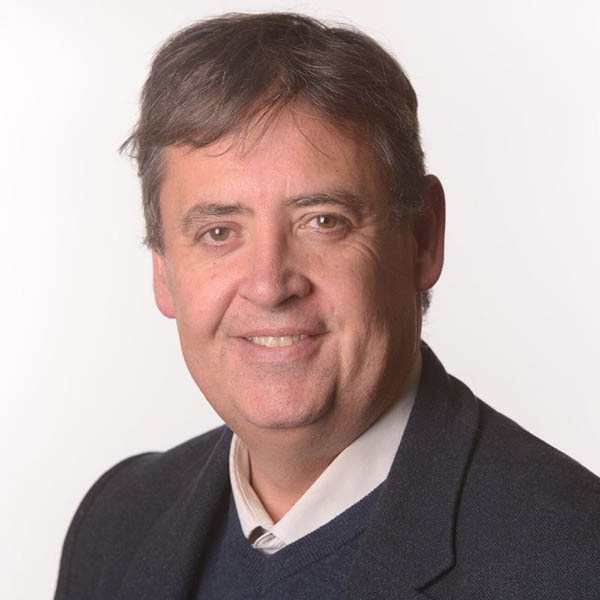 Stephen Boyle RGN Dip (HE) BA (Hons) MSc, Product Specialist, UK, Teletracking
Stephen joined Teletracking in 2018 from IBM. Stephen spent much of his career working in Critical Care Nursing and in various NHS Management roles. He has held front line managerial roles in, hospital, primary care and community operations. In the last 10 years, Stephen has spent working in Healthcare IT. Latterly, Stephen, spent 4 years, working in population health solutions and Artificial Intelligence solutions for oncology. Stephen is Teletracking's UK and EU Product Specialist and provides support to the UK Teletracking team. Stephen is also still practicing as a front-line nurse and works locally near his home in Cheshire.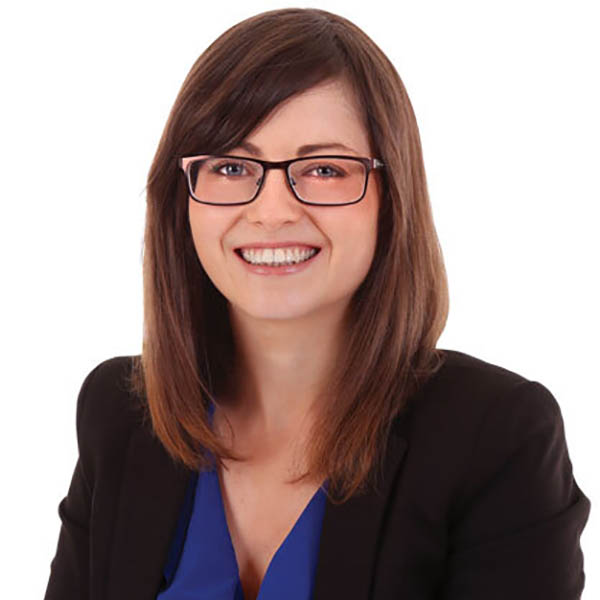 Kathryn Reilly, Policy Manager, Irish Heart Foundation
Kathryn is Policy Manager in the Irish Heart Foundation, a position she has held for nearly 4 years. She is a policy and politics graduate with a Masters in Public Policy and Masters of Economic Science in European Economic and Public Affairs. She has over 7 years of experience working in the Houses of the Oireachtas in different positions, managing all aspects of policy — from legislative experience to policy development and report writing.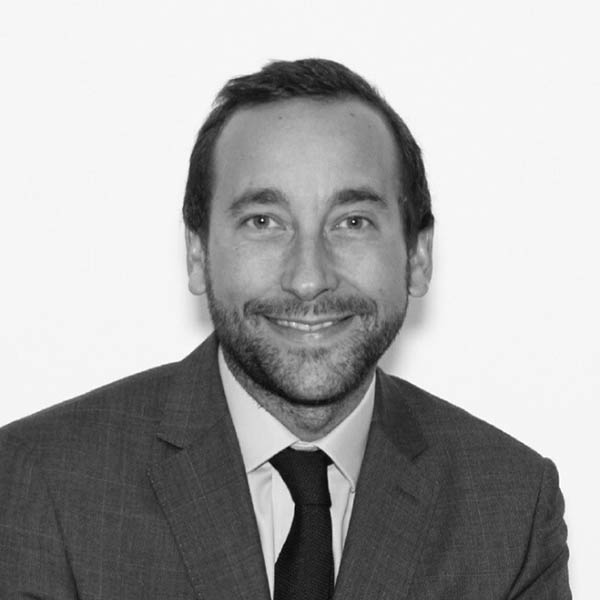 Yann Balay, Head of Healthcare & Education at Primonial REIM.
Yann Balaÿ is a qualified lawyer. In 2006 he joined the STEVA Group – French nursing homes and assisting leaving operator – where he was in charge during 8 years of the development of the new sites. He contributed to the realization of several projects representing more than 400 care beds/places and 220 assisting living units.
Since September 2014 he moved to Primonial REIM as head of transaction and asset management dedicated to the healthcare and educational sector representing as of today more than € 8.0 billion AuM.
He was notably in charge of the acquisition of GECIMED (French 2nd largest healthcare portfolio with 73 assets – c. 1.3bn €) and PANACEA (German healthcare portfolio of 68 assets – c. 1bn €) and of the diversification of the investments in Europe (Germany, Italy, Spain and Ireland).
He is leading the investment strategy for the first French SCPI dedicated to healthcare and educational real estate (SCPI PRIMOVIE). 7 years after the fund's creation, its capitalization amounts to more than € 3.0 billion.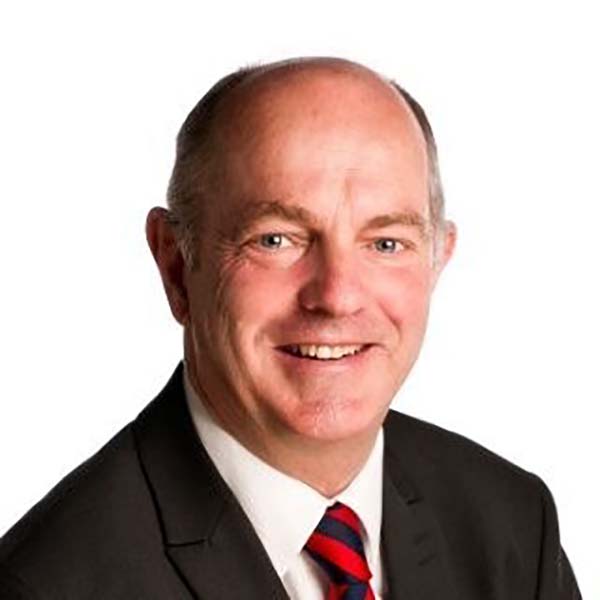 Cormac Megannety, Director and Head of Healthcare, CBRE
Cormac is a Director and Head of the Healthcare Department in CBRE in Dublin. He deals with a range of healthcare assets, from fully operational nursing homes and development sites to primary care centres and private hospitals, and from valuations to acquisitions and sales.
Cormac advises most of the nursing home groups and operators countrywide as well as working in the primary care centre market on advisory, valuation, funding and transaction issues.
In addition to these specific areas, he has provided valuation advice in respect of a broad range of properties over a 40 year career as a chartered surveyor both in Ireland and Internationally.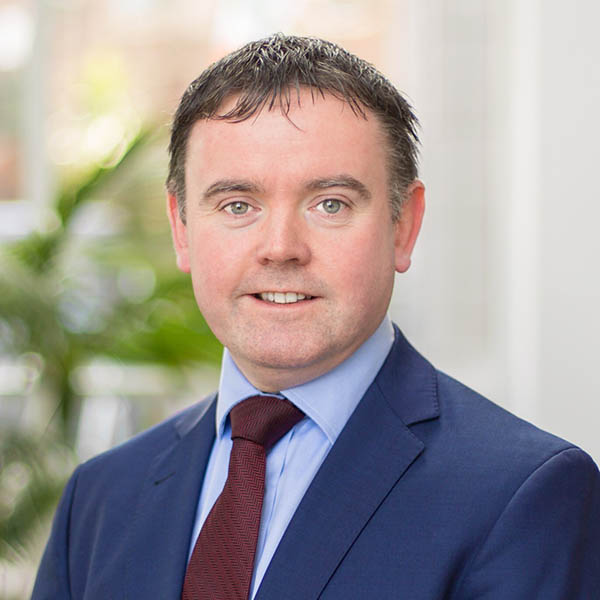 Gary Comiskey, Associate Partner, Head of Government & Health Consulting, EY Ireland
Gary Comiskey is responsible for EY Ireland's Government and Health Consulting practice and leads a wide range of complex transformation projects across several clients. Gary has more than 20 years experience and has worked extensively with the health sector, Government Departments and state agencies. He supported the implementation of electronic health record solutions, the design and build of Government shared service solutions and the development of business cases, strategies and operating models. He also served as a board member and member of the audit and risk committee for two state bodies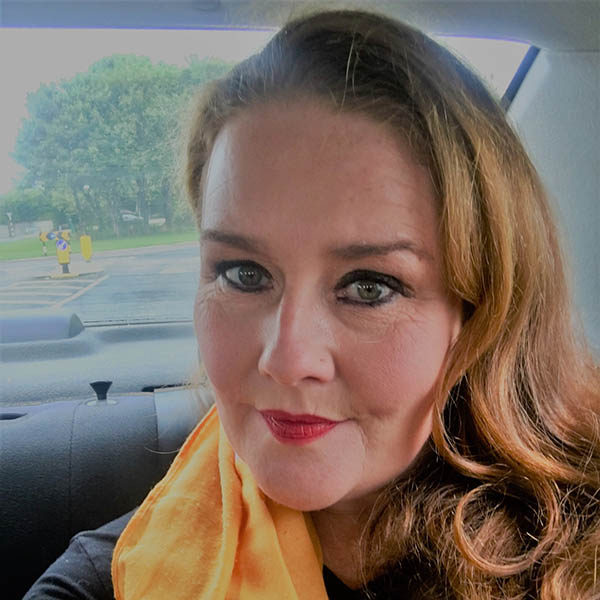 June Shannon, Medical Journalist
June is an award-winning medical journalist with 20 years' experience in health and medical
reporting in Ireland. She has written extensively on a range of topics from health politics and policy, to health economics, medical education, clinical developments and research. She has a special interest in women's health, mental health and the health of socially excluded groups such as the homeless. Her work has been published in the national and specialist medical press including The Irish Times and she has also appeared on national television and radio as a specialist health contributor.