The 14th National Health Summit
Starting the journey to making universal healthcare a sustainable reality
Thursday, February 8, 2018, Croke Park, Dublin
Book Tickets
The 14th National Health Summit
Starting the journey to making universal healthcare a sustainable reality
Thursday, February 8, 2018, Croke Park, Dublin
Book Tickets
Ireland's longest established healthcare summit
The all-party Sláintecare plan has identified a pathway to a universal single-tier health service for Ireland. But, now comes the hard part… making it work! October 2017 saw the government set about finding a way to implement the plan, which is a 10-year costed vision for a single-tier health service. After many reform initiatives and published reports over the last few decades, with all-party support for this plan, are we finally starting the journey to making universal healthcare a reality for all citizens?
Since the early noughties, The National Health Summit has been 'the go to event' for senior leaders within the entire health eco-system. Join us to discuss Sláintecare and other key topics at a forum that brings together the full range of stakeholders in our public health service to learn, network and share knowledge and experiences. It is where healthcare staff and leaders, policy-makers, commentators and patient groups meet to constructively challenge current ways of thinking and offer new perspectives.
Join us for what promises to be another engaging and insightful day
The Summit will feature plenary sessions and dedicated conference tracks.
We'll be addressing some Big Question topics like:
The Health of a nation: A question of willpower? How does healthcare become a political priority?
The case for Place-Based Health and Care: There's widespread recognition that healthcare needs to be built around the needs of local populations and focus on prevention. Re-imagining health as place-based opens out the definition of health from clinical care to one that encompasses wider determinants leading to better outcomes and a sustainable future.
Tackling wasteful spending in health: A significant share of healthcare spending in OECD countries is at best ineffectual and at worst wasteful. Tackling the burden of wasteful spending in health is imperative. There are solutions, so what are they?
We'll also be focusing on 3 key conference track themes:
Sláintecare
Waiting times
Digital health
The range of stakeholders who attend this event include:
Policy makers
Leaders and managers in healthcare management and service delivery
Clinical leaders
Patient advocates
Healthcare researchers, academics, economists
Service providers to the healthcare sector
Here are some of the well-known organisations who attended our 2017 summit:
The Royal Hospital Donnybrook, Nua Healthcare, Molecular Medicine Ireland, CORU, Children's Hospital Group, IMO, RCSI, ByrneWallace, Novartis Ireland, HSE South, Our Lady's Hospice & Care Services, Midlands Regional Hospital, VHI, MSD Ireland, Rutland Centre, Temple St Children's University Hospital, AbbVie, Medical Protection Society, Clanwilliam Group, CareZapp, Beaumont Hospital, BraineyApp, St. Johns Hospital, National Rehab Hospital, Deloitte, UL Hospitals Group, Mater Misericordiae University Hospital, PwC, Bon Secours Health System, IPPOSI, Servisource, GSK, Saolta, Westdoc, IPU, Dublin Midlands Hospital Group, Meath County Council, Accenture, Laya Healthcare, NTPF, Myhomecare, Pre-hospital Emergency Care Council, Boots Retail, Medical Council of Ireland, Uniphar, St. Patrick's Mental Health Services, Patients for Patient Safety Ireland, Grant Thornton, Irish Life Health, University Hospital Limerick, Tallaght Hospital, Connolly Hospital, Dept of Health, HSE West, Smith & Nephew, St. Lukes Radiation Oncology Unit, Roche Diagnostics, Vanguard Healthcare, National Office of Clinical Audit, Children's Hospital Group
Read below to see what some of the attendees from our last Health Summit have to say: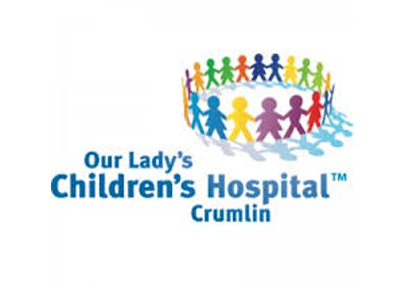 HR Manager, Our Lady's Hospital
Excellent – thoroughly enjoyed it and very informative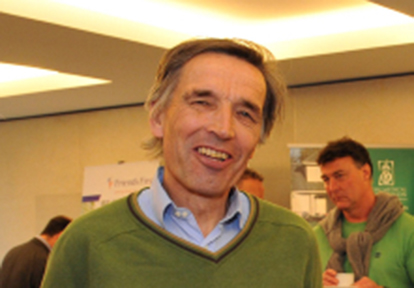 General Practitioner, County Wicklow
My 3rd summit – by far the best because it allowed interaction with important problems in the healthcare services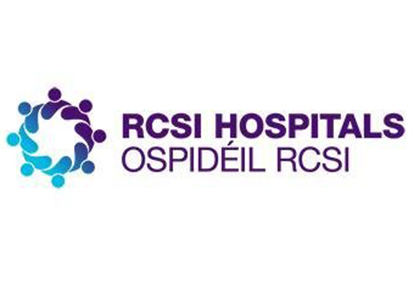 Sepsis Group Asst Director of Nursing, RCSI Hospital Group
Excellent summit – would like to attend again…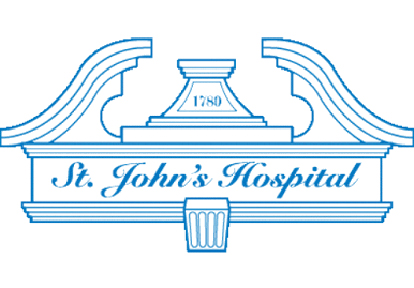 Director of Nursing, St. John's Hospital, Limerick
Informative and inspiring. I will explore ways for my hospital to work more collaboratively with primary care practitioners
Single tickets and multi-ticket bundles available
Standard Ticket
1 – 3 tickets
Multi-Ticket Bundle
4 tickets for the price of 3
Multi-Ticket Bundle
6 tickets for the price of 4
Our valued partners for this event:
Media from last year's event
A selection of media from last year's successful event.
This summit is organised by iQuest and our events partner The Sunday Business Post. If you have any questions, requests, or require assistance with your booking, please feel free to contact me:
Croke Park
The GDPR Summit takes place in the Hogan Stand, Croke Park, Dublin 3 – located off Jones' Road. Please DO NOT enter the Cusack side for this event.  The red box below has directions to this event including all bus, DART, train and Dublin Bike information. Parking: Free car parking is available in the Davin Car Park this is located on North Circular Road and accessed via St Margaret's Avenue. There is pedestrian access from the car park onto Jones' Road / Russell St for the main entrance to the Hogan Stand (on Jones' Road, opposite the Croke Park Hotel). GPS coordinates 53.360712, -6.2533977 Tel: + 353 1 819 2300 Email: info@crokepark.ie Eircode: D03 P6K7