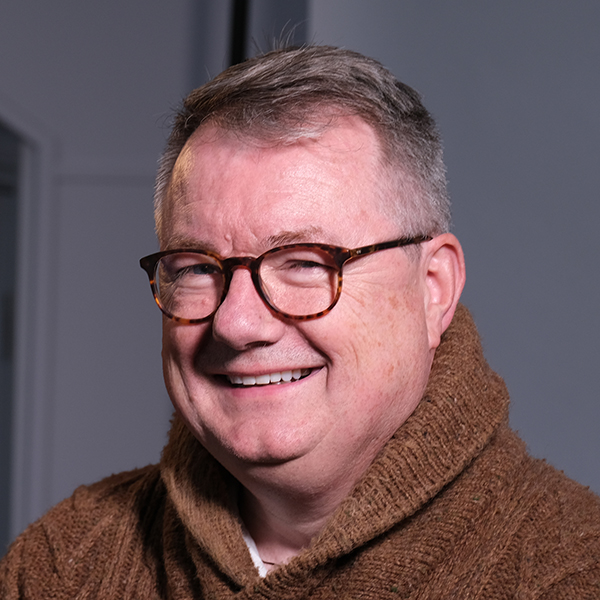 Brian Dolan OBE
Brian qualified as a psychiatric nurse at St Mary's Hospital, Castlebar then worked at the acute unit in Galway before undertaking general nurse training at St Mary's Hospital, Paddington. Most of his clinical career was in acute mental health and emergency care. He also worked in academic general practice at King's College, London.
From 2005-2022, Brian has held a rolling contract as Director of Service Improvement in Canterbury, New Zealand, one of the world's most successfully integrated health and care systems.
He is Director of Health Service 360, UK, and works in New Zealand, Australia, the UK and Ireland providing leadership programmes and systems improvement through culture change, including the online ICARE program co-created with Prof Lynda Holt, which has been delivered online to over 1,000 staff across Ireland by the National Clinical Leadership Centre for Nursing & Midwifery.
He has published over 70 papers and is author/editor of seven books, mainly on emergency care and leadership. He is currently working on books on deconditioning, emergency nursing (4th edition) and 'Teacher as Practitioner' (5th edition), all of which will be published in mid-late 2023. Brian is Honorary Professor of Leadership in Healthcare at the University of Salford, Manchester and Honorary Adjunct Professor of Innovation in Healthcare at Bond University, Southeast Queensland.
He is also the originator of the Last 1000 Days and EndPJparalysis social movements which are about valuing patients' time and encouraging early mobilisation of hospitalised patients. In 2018, he was publicly voted one of the 20 most influential people in the history of the NHS. In the 2019 Queen's New Year's Honours List, Brian was awarded an OBE 'For Services to Nursing and Emergency Care'. Also in 2019, he was awarded Fellow by Election of the Faculty of Nursing & Midwifery of the Royal College of Surgeons in Ireland.
In 2021, he became Honorary President of AGILE: the Chartered Society of Physiotherapists network for physios working with older people – the first nurse to do so.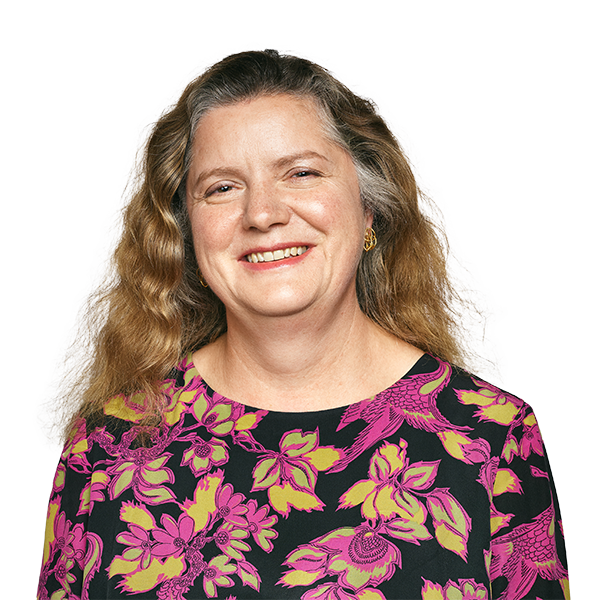 Helen Buckingham, Head of Strategy, the Nuffield Trust, UK
Helen joined the Nuffield Trust in 2017 as Senior Fellow, working on a range of health policy issues. She has 25 years' experience in NHS roles, including senior roles in national bodies, as well as in both commissioner and provider organisations. In June 2018 Helen took on the role of Director of Strategy and Operations for the Trust.
A finance professional by background, her past roles include Director of Strategy and Organisational Development in a mental health trust; PCT Chief Executive; Chief of Staff at Monitor; and most recently Director of Corporate Affairs at NHS Improvement.
Helen has interests in the development and implementation of strategies leading to clear delivery of outcomes. She also focuses on the development of effective partnerships within organisations and across systems, and between public sector bodies and the populations they serve.
Helen was appointed as the Chair of National Voices in December 2020, a role which will enable her to continue her work supporting organisations to look at policies and practice through a truly person-centred lens, ensuring that people who use services are never seen as less important than those who deliver them.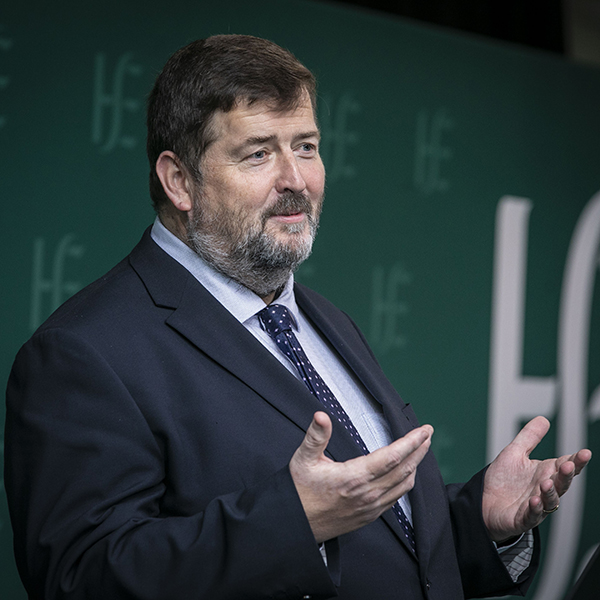 Stephen Mulvany, Acting Chief Executive Officer, HSE
Stephen commenced his current role in October 2022. Prior to this, he held the position of Chief Financial Officer since 2014, having accountability for financial and operational planning and service delivery of the organisation. By ensuring a strong and integrated financial performance system is in place, which assists the Chief Executive Officer on all strategic and operational matters relating to budgetary management, forecasting needs and the securing of funding for health and social care services.
Key focuses of Stephen's 30+ year career to-date within the public sector include stewardship, accountability, financial planning, management, as well as corporate and professional leadership. Before his current role as Acting CEO, he has held various roles throughout the executive including Chief Financial Officer, National Director for Mental Health, National Director of Finance, and Regional Director of Operations in Dublin Northeast as well as Hospital Network Manager. Prior to this Stephen worked for several years in local government. He is a Certified Accountant (FCCA) with a Postgraduate Diploma in Management and Application of Information Technology in Accounting, an MSc in Management Practice and a Certificate from the Institute of Directors.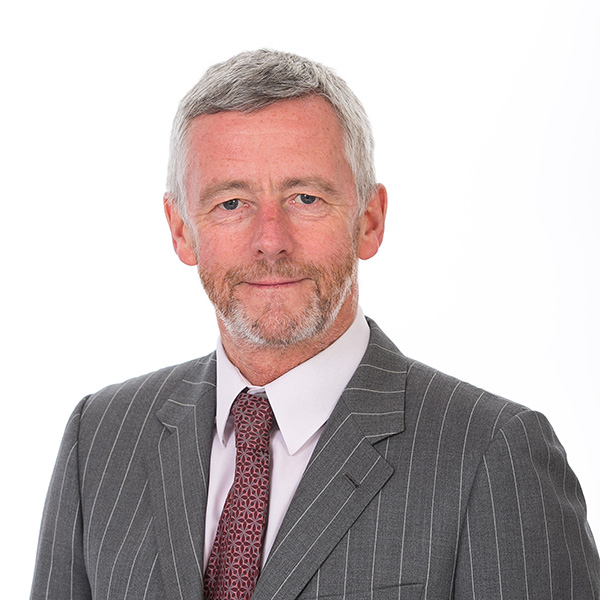 Dr Philip Crowley, National Director for Strategy and Research, HSE
 In his previous national health service roles over the last 10 years Philip was national lead for quality and patient safety and national lead for quality improvement.
 He leads on strategic planning, research, population health and wellbeing, global health, human rights and performance reporting to the HDE Board
 Philip is a graduate of the Advanced Training Programme in Healthcare Delivery Improvement, Intermountain Healthcare Salt Lake City Utah. He is a doctor who works part-time as a General Practitioner and worked for five years in Nicaragua, trained in public health in Newcastle Upon Tyne and worked for 6 years as Deputy Chief Medical Officer in the Department of Health.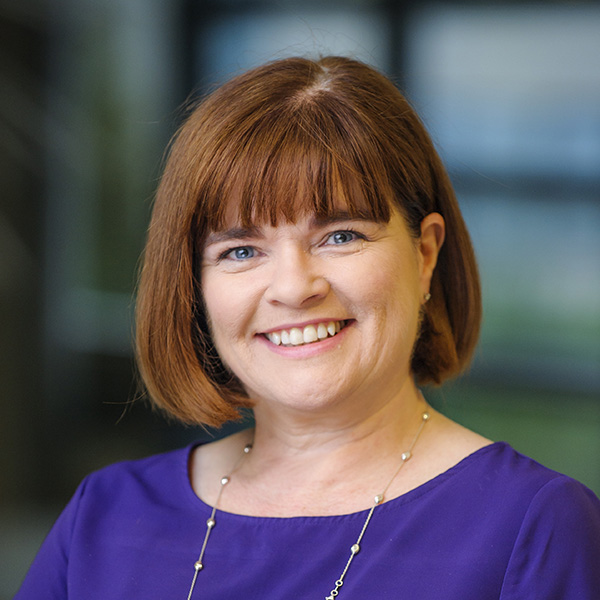 Lucy Nugent, CEO, Tallaght University Hospital (TUH)
 Lucy joined TUH as Chief Operations Officer in 2014, moved to the role of Deputy CEO in 2016 and was appointed CEO in 2019. Prior to joining TUH she worked in the Acute Hospitals Division as Head of Quality Assurance & Risk Management, Clinical & Patient Services Manager in the Children's University Hospital Temple Street. Prior to that Lucy worked in several nursing roles as a registered general and children's nurse. In addition to her nursing qualifications, she has an MSc in Healthcare Management (TCD), BSc Nursing Studies (DCU), a Diploma in Infection Control (RCSI), a Diploma in Leadership & Quality in Healthcare (RCPI) and is a recent graduate of the IESE Business School Advanced Management Programme.
Lucy is a Past President of the Health Management Institute of Ireland and has represented it on several committees of the European Association of Hospital Managers and the International Hospital Federation.  She is President elect of the European Association of Hospital Managers and is the first female to hold this position in its 52-year history.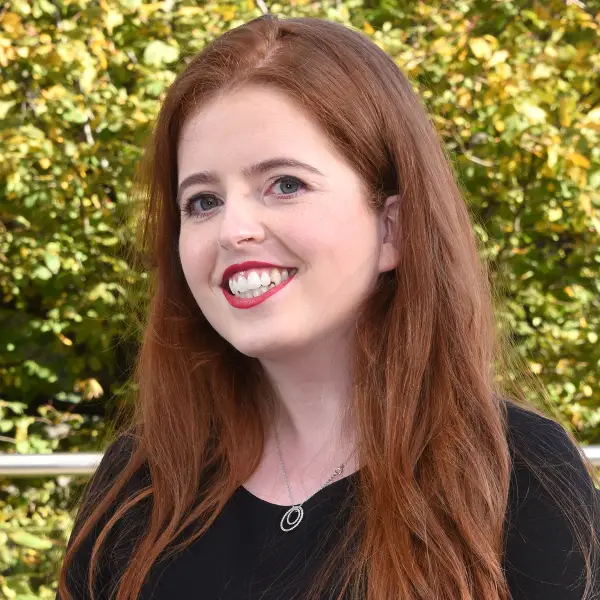 Dr Rachel McNamara, National Medical Fellow for Innovation, HSE's Spark Innovation Programme and a Senior Medical Officer, Department of Public Health Area E (Mid-West)
Rachel has been working as the National Innovation Fellow since 2021. The Spark Innovation Programme is a frontline clinical innovation programme that empowers and supports healthcare workers to devise and implement solutions to problems that they face every day, with a view to increasing staff agency, impact and thereby retention.
Since joining, Rachel has overseen exponential growth in the programme. She holds a Post-graduate Diploma in Healthcare Innovation with Trinity College Dublin and an Advanced Diploma in Medical Law with King's Inns. Speaking at the recent Spark Summit, Rachel remarked "at Spark we know that there are so many fantastic people out in the health service with great ideas, but they don't have the time or the money or the know how to get them to the next level; and that's where Spark comes in."
.
A medical doctor, she chaired the first Irish Medical Organisation NCHD Women in Medicine working group; leading a group of doctors in tackling issues related to gender-based bullying and harassment and non-family-friendly policies. She has been instrumental as a spokesperson for the 2022 #StandingUp4NCHDs industrial relations negotiating panel, writing several articles on the subject. She is currently leading an action design research project on less-than full-time working for NCHDs with HSE's National Doctors Training and Planning.
Her appreciation of the need for strategic and disruptive reform has led her naturally to public health medicine, where she currently works part-time as a Senior Medical Officer in the pioneering Department of Public Health Area E (Mid-West). Rachel also co-founded the first Mid-West Innovation in Healthcare Steering Committee and is acting chair for the group.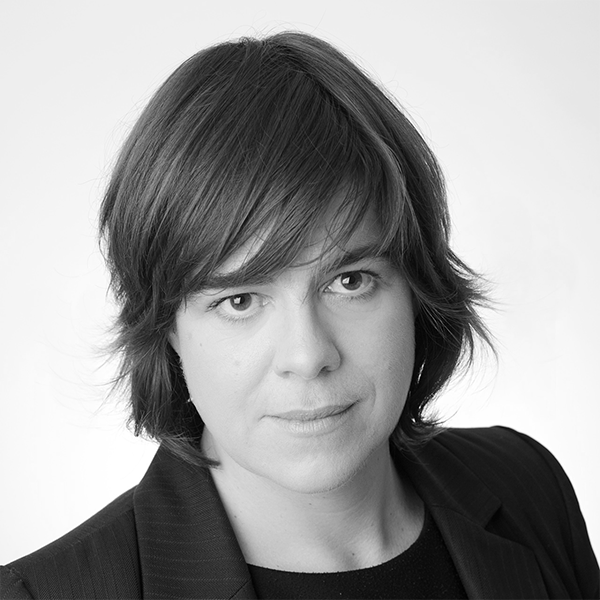 Sara Burke, Associate Professor in Health Policy and Management and Director of the Centre for Health Policy and Management, School of Medicine, Trinity College Dublin
 Sara is the Principal Investigator on an Irish Health Research Board funded project 'Health system foundations for effective Regional Integrated Care Areas (RICAs) – co-producing evidence to inform the design of regional areas to support integrated care in Ireland'.  She previously co-ordinated the research project 'Mapping the pathways to universal healthcare' which informed the development of Sláintecare. Prior to that, Sara worked as part of Irish, European and WHO research team monitoring what happened the Irish health system during the economic and financial crisis. Her PhD was an in-depth analysis of the politics of health policymaking in Ireland in the early 2000s.
Sara has worked for over 20 years as a health policy and systems researcher. She is the module lead on Health Policy for the SPHeRE PhD programme and Trinity's MSc in Health Services Management. Her book entitled Irish Apartheid; Healthcare Inequality in Ireland was published in 2009. She occasionally writes and broadcasts on health matters.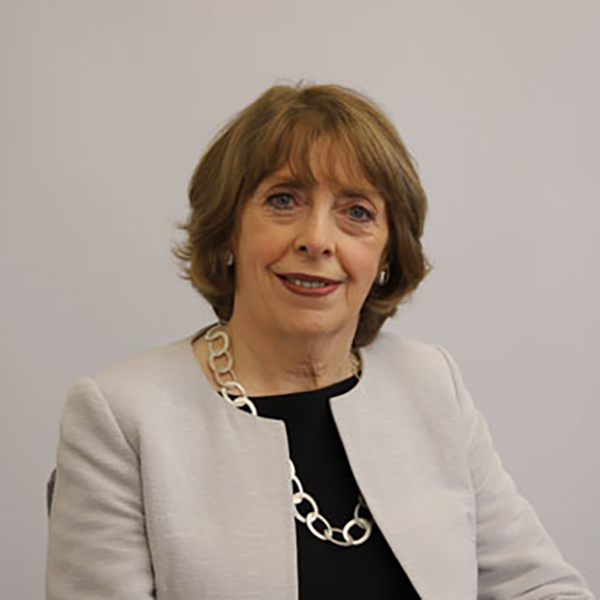 Roisin Shortall TD, co-leader and co-founder of the Social Democrats
Róisín Shortall TD is co-leader and co-founder of the Social Democrats. She is party spokesperson on Health; Finance; and Public Expenditure and Reform. She is a member of the Health Committee.
She has been re-elected at every general election since first winning a Dáil seat in Dublin Northwest in 1992, giving her 28 years' experience in national politics.
A former primary school teacher with a degree in Economics and Politics, Róisín has throughout her career been particularly vocal on social justice issues, in all its forms, and good governance.
She is a former Minister of State at the Department of Health and chaired the All-Party Committee on the Future of Healthcare which produced the Sláintecare reform plan for the Irish health service.
Róisín is passionate about accountability and fair distribution of resources.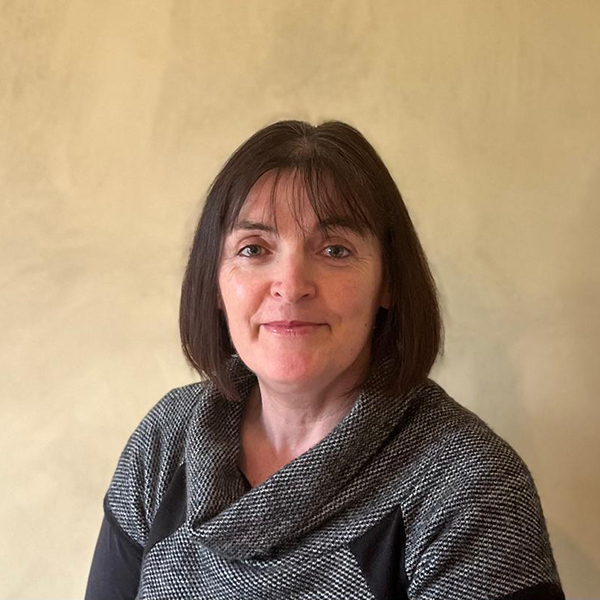 Norma Caples, Advanced Nurse Practitioner in Heart Failure in University Hospital Waterford.
 Norma has over 20 years' experience of working in cardiology. Her current role is as Advanced Nurse Practitioner (ANP) in heart failure at University Hospital Waterford. In this role she has developed a rapid initiation of heart failure medication clinic, ANP-led diagnostic clinic and administration of intravenous iron clinic in the community setting. Previously Norma was lead nurse for the National Heart Failure Programme and National Heart Programme in Ireland. She is past Chair for the Irish Nurses Cardiovascular Association (INCA) and the Irish Association of Heart Failure Nurses (IAHFNurses). Currently she has undertaken a PhD study, with Trinity College Dublin, to examine the use, impact, effect and perceived value of a mobile app on patients with heart failure and service providers.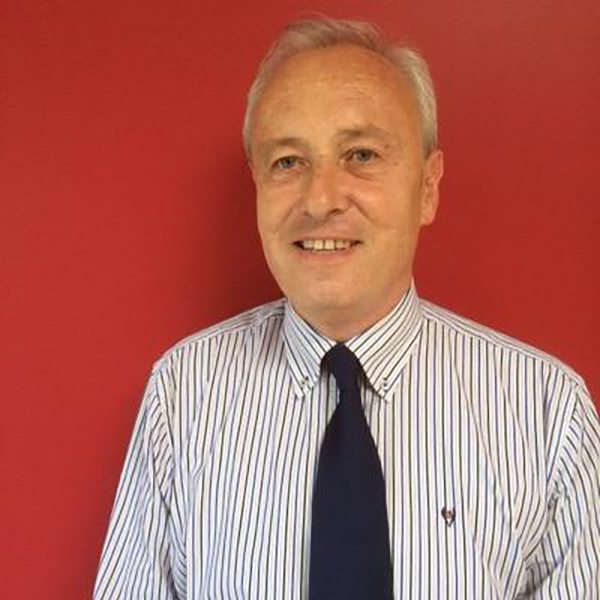 Dr Ronan Fawsitt, GP and member, Sláintecare RHA Advisory Group
Ronan is a GP based in Kilkenny city. He has been involved in integrating care between GPs and St Luke's Hospital in Kilkenny over many years. He was the founder Chair of the Carlow-Kilkenny Local Integrated Care Committee (LICC). He is a Member of the Slaintecare Regional Health Areas (RHA) Advisory Group since 2021, having been a member of the Slaintecare Implementation Advisory Committee (SIAC) from 2018 to 2021. Ronan served as GP/Primary Care advisor on the Ireland East Hospital Group (IEHG) Executive from 2015 to 2020. In 2016, the Carlow-Kilkenny LICC was awarded the Best GP-Hospital Collaboration nationally by GP Buddy. With Prof Ken McDonald, he was involved in setting up the Heart Failure Virtual Clinics which integrates care for patients close to home and reduces hospital reliance. He is a former Chair of the Kilkenny Faculty of the Irish College of General Practitioners (ICGP) and serves on the ICGP National Council.  He also served for 6 years as Chairman of the Board of the Presentation secondary school in Kilkenny and is currently a non-executive Director on the Board of Aiseiri / Aislinn Addiction Treatment Services in Cahir.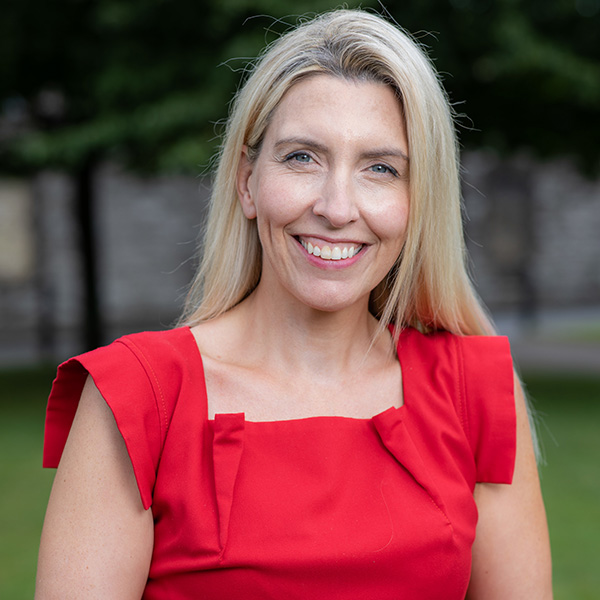 Yvonne Goff, National Director for Change & Innovation, HSE
Yvonne is a data driven innovation leader and healthcare professional with a track record of using technology to enable healthcare outcomes. She is an experienced leader of large-scale change underpinned by robust data and information with a focus on evidence based, data-driven, co-ordinated approach to the planning and delivery of care across the health system.
Yvonne has significant experience of shaping and leading technology-enabled transformation programmes and engaging clinicians throughout the change lifecycle to design and deliver solutions that improve the quality of care. She has more than 20 years' experience in healthcare and has significant achievements in developing strategy and delivering associated implementation Innovation and transformation programmes at national, regional and local level.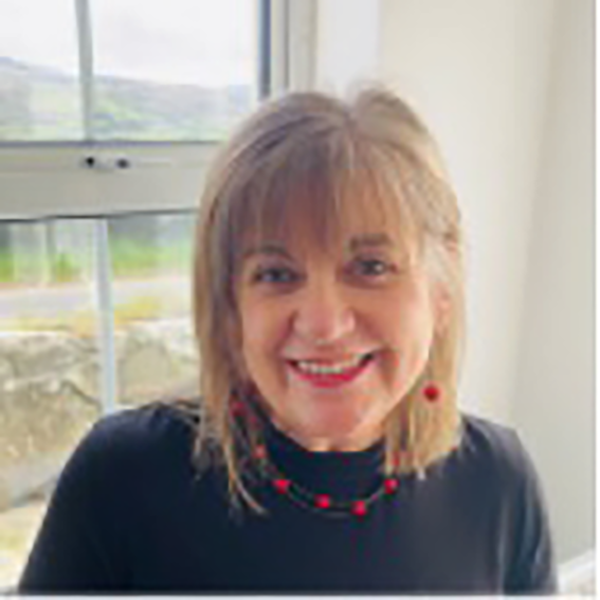 Dr. Susan Kent, independent Health Consultant, Clinical Nurse, Associate Professor Nursing, Midwifery, Public & Community Health, Dublin City University. Member of National Screening Advisory Council
 Susan has had a nursing and midwifery career spanning 35 years. She was appointed Deputy Chief Nursing Officer with responsibility for women's health, child health, welfare and primary care services. Susan is a public speaker on nursing, midwifery and health policy. She has been invited to speak internationally in USA, Italy and China on several occasions.
She has a long practice and academic experience and has worked in acute and community areas, primary, secondary and tertiary care settings. Her academic and professional experience and qualifications were obtained in Ireland and the UK. She hails from Jervis Street hospital and studied in Salford University Manchester, UCD Dublin, Ulster University Belfast, Queens University Belfast and Trinity College Dublin. She also teaches on the Mary Seacole Programme for the NHS leadership programme in the UK.
Susan was awarded the Nurses Medal in Jervis Street and Midwife of the Year in Manchester. She has a professional background of leadership within her areas of practice. She has also worked for long periods with populations in vulnerable groups in society. Susan has had a long practice involvement in foster care and child protection and has led on many national initiatives and projects for improvement of patient care. Susan is peer reviewer for the British Journal of Nursing and the Child Abuse review journal.  Susan is published in Child health, Traveller health and Maternity ICT processes. She has also published in child protection collaboratively with colleagues from Israel on the TACHYwe Tempus EU project. She was awarded a PhD from the School of Social Work and Social Policy and the Children's Research Centre in University College of Dublin, Trinity College in 2017.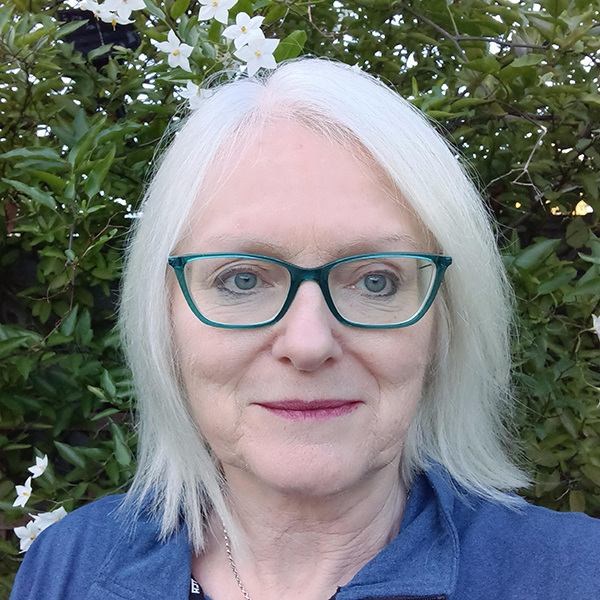 Audry Deane, independent consultant and Sláintecare Healthy Communities Programme Mentor
Audry combines her management development consultancy work (MBA, lecturer in creativity and innovation) with her 25 years as a policy and advocacy expert in the community and voluntary sector to secure improved outcomes for marginalised groups.
Her 2020 report Giving-Health-Inequality-a-Voice-Final.pdf (eapn.ie)
for the European Anti-Poverty Network on health inequalities was one of the contributing voices which prompted the development of the Sláintecare Healthy Communities Programme which focuses on addressing the 'causes of the causes' of health inequalities. Audry worked with the Department of Health's Healthy Communities team for a year in its start-up phase as Project Mentor.
She is a member of the Residential Tenancies Board, Legal Services Regulatory Authority and Medical Council Ethics Committee. Her passion is for equitable public services, and she gets up in the morning to work for quality accessible public services which meet the needs of the most vulnerable. She is chair of the Dun Laoghaire Rathdown Drug and Alcohol Task Force.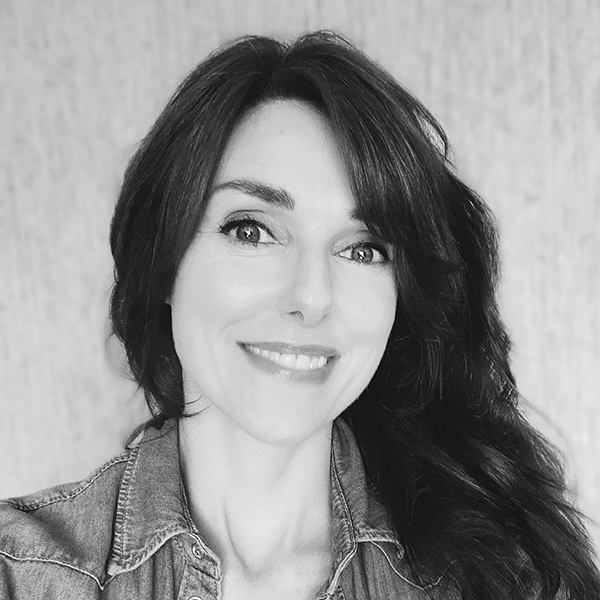 Dr Mary O'Riordan, co-founder, HaPPE Earth
Mary has been 18 years in clinical medical practice, the last 8 of those involved with public health medicine, specialising in emergency response for highly emerging infectious threats. She has been the International Health Regulations (IHR) and ECDC Irish Focal Point representative for emerging, infectious threats. Mary has in-depth knowledge of inter-sectoral collaboration when dealing with complex, societal issues related to infectious diseases. She is highly interested in bringing practical solutions to the One Health agenda working with Health, Environment and Agriculture for sustainability in healthcare.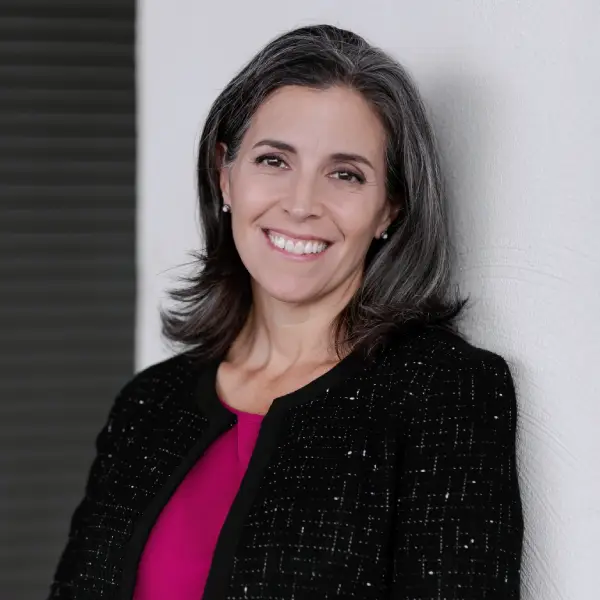 Deb Mangone, Country Manager, Pfizer Healthcare Ireland
In September 2022, Deb was appointed as County Manage, Pfizer Healthcare Ireland. In this role, Deb is responsible for Pfizer's commercial business in Ireland, and is working to deliver breakthroughs that change patients' lives.
Prior to this, Deb was Vice President, Pfizer Hospital, EU2 Cluster Lead. In this capacity, Deb led a diverse team of approximately 200 colleagues, and was responsible for Pfizer's Hospital business across Germany, Italy, Russia, Belarus, Turkey, Poland, Greece, Cyprus and Malta. During her time working in Pfizer Hospital, Deb focused on delivering treatment options and breakthroughs for some of the most pressing health issues, including AMR and COVID-19.
Prior to this role, Deb was Pfizer Finland Country Manager. Deb led Pfizer Finland for nearly 2 years, all during the COVID-19 pandemic. During this time, Deb was a Board member of the industry association and led the conversation for Pfizer Finland both internally and externally.
Deb joined Pfizer in 2001 and has held several enabling function positions of increasing responsibility and scope including Vice President, Executive Operations, NYHQ Site Lead and Chief of Staff to CEO Albert Bourla. Preceding Pfizer, Deb worked for Kozmo.com, Ernst & Young and Tompkins Associates, Inc. as an engineer and general consultant. She holds BS and MS degrees in Industrial Engineering from North Carolina State University and an MBA from Columbia University. She lives in Dublin, with her husband, son, and daughter. In her free time, she loves being with her family and enjoys cooking and baking. She also finds time for yoga and exercise, reading and travel.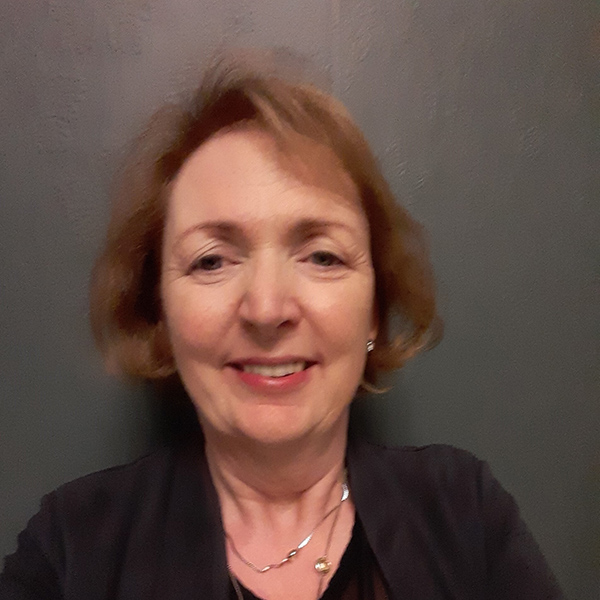 Dr. Ina Kelly, Consultant in Public Health Medicine, Medical Officer of Health in Health Protection, Chair of Public Health Medicine Environment & Health Group, HSE
Ina graduated in Medicine in University College Galway, trained in family medicine (General Practice) in Perth, Australia, followed by higher specialist training in Public Health medicine in the Faculty of Public Health Medicine/Royal College of Physicians of Ireland and in the WHO, Geneva.
Ina is a Consultant in Public Health Medicine/Medical Officer of Health in Health Protection, in Ireland's Health Service Executive, Area B. She is Chair of the national HSE Public Health Medicine Environment and Health Group. Her special interest areas of work include public health medical law, waterborne infectious diseases and health impacts of climate change, which of course are relevant in many aspects of health protection, and inform the need for climate change adaptation. She is a health member on a number of national climate action groups including the Climate Change Advisory Council Adaptation Committee.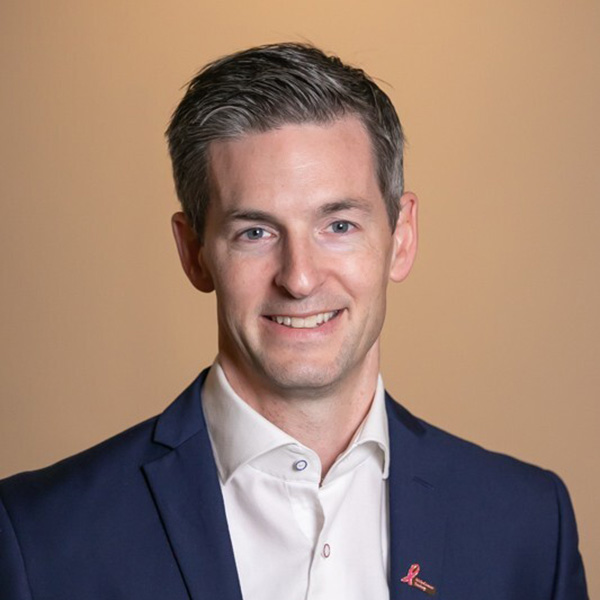 Dr. Ronan Glynn, Health Sector Lead, EY Ireland
Ronan joined EY Ireland as Health Sector Lead in September 2022.
He is a physiotherapist and medical doctor, with a PhD in surgical oncology and post-graduate qualifications in surgery, public health medicine, healthcare quality and safety and health systems leadership. Ronan is a Fellow of the Faculty of Public Health Medicine at the Royal College of Physicians of Ireland.
Over the last 20 years, he has worked across virtually all parts of the healthcare system in Ireland, in public and private organisations, in patient-facing and policymaking roles and in multidisciplinary and cross-sectoral teams.
As Deputy Chief Medical Officer at the Department of Health, Ronan had a leadership role in the public health response to the COVID-19 pandemic in Ireland, including as Acting Chief Medical Officer and Chair of the National Public Health Emergency Team (NPHET) for six months of the pandemic. He was a member of the COVID-19 Vaccination Taskforce and the cross-Governmental COVID-19 Senior Officials and Oversight Groups.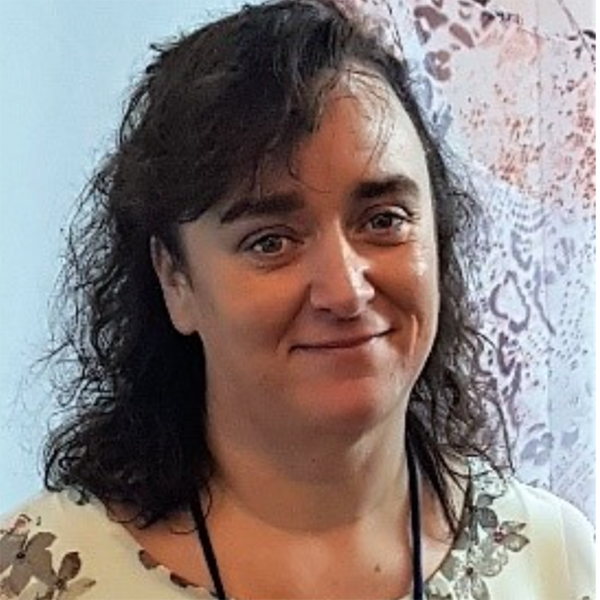 Susie Birney, Irish Coalition for people living with Obesity
 Susie is from Dublin and lives with an eating disorder called ARFID. Despite being physically active growing up, obesity, type 2 diabetes and other co-morbidities have been health barriers for her since her 30s. In 2015 Susie had a Roux-en-Y, with her diabetes in remission since. Coping with regain is a daily challenge. 
 Susie is a patient representative with the Association for the Studies of Obesity Ireland (ASOI) since 2016. She is Secretary of the European Coalition for People Living with Obesity (ECPO) since 2019. Susie also leads the newly formed national patient volunteer-led organisation, the Irish Coalition for People Living with Obesity (ICPO). Susie believes sharing the lived experiences of obesity helps raise awareness of this chronic relapsing disease and she addresses weight stigma and bias through advocacy at home and abroad.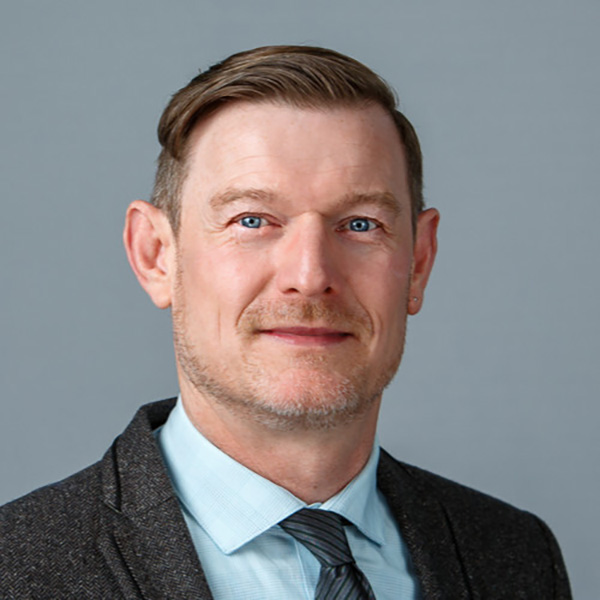 Derek Richards, Chief Science Officer, SilverCloud at Amwell
Derek is an internationally recognised thought-leader in digital health care. Over the last 15+ years he has built a team of world class scientists whose published work is cited widely and whose impact is spearheading continued digital healthcare innovation. Derek is a Senior Research Fellow at the School of Psychology, Trinity College Dublin. Over the last number of years he has been the executive sponsor and, alongside his colleagues in customer success and business development, has led on the development and growth of the HSE national digital mental health account. He is also responsible for the development of SilverCloud's national clinical operations team and its governance structure. His team have led on the milestone reports and continued insights that have contributed to customer growth. He has published over 118 peer reviewed articles and book chapters and has developed research collaborations with world-leading institutes including Harvard, UCLA, University Washington, Boston University, the Cleveland Clinic, Penn State, University Michigan, in the USA and Kings College London, University of Southampton, Exeter University, Berkshire NHS, in the UK, among many others.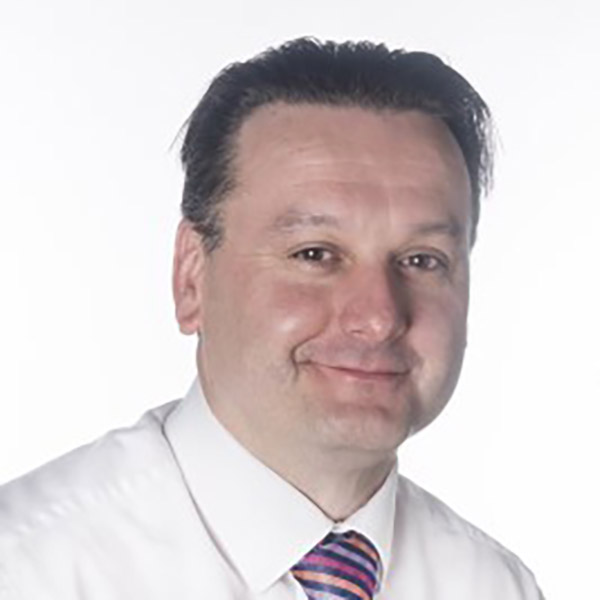 David Wall, Chief Information Officer, Tallaght University Hospital
David leads Tallaght Hospital in planning and implementing enterprise-wide information solutions that support best practice in patient care, clinical and business operations, and achieve more effective and cost beneficial enterprise-wide ICT operations. Prior to that, he was the head of ICT and Information Governance Lead at Temple Street University Hospital.
A graduate of University of South Wales, Trinity College Dublin and University College Dublin, David oversaw the implementation of ICT solutions for the two children's hospital groups at Tallaght and Connolly Hospitals.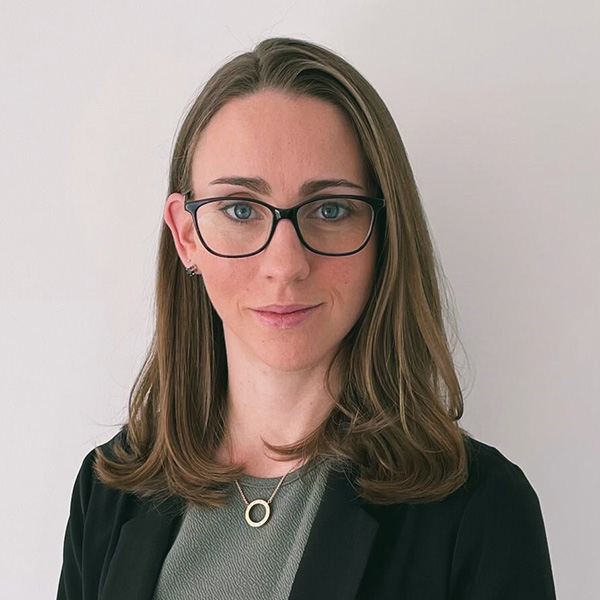 Miriam Savage, CEO and Co-Founder, Elevre Medical 
 Miriam is CEO and co-founder of Elevre Medical, where she is devoted to delivering cutting edge, user-focused solutions that address real clinical needs.  She is an Electronic Engineer with a master's degree in Biomedical Science, and has worked in medical device development for the past 10 years. In her previous roles with Nypro Healthcare and Becton Dickinson, Miriam was involved in all aspects of the product development lifecycle, from concept generation to industrialisation. She gained valuable experience in areas such as systems engineering, user centered design, design for manufacture, and project management, and had a particular focus on smart devices and connected health. Miriam completed the BioInnovate Ireland programme in 2018, during which she engaged with many clinicians and patients to uncover significant unmet needs in healthcare. She subsequently co-founded Elevre Medical to address a hugely underserved problem – the devastating symptom of breathlessness in Chronic Obstructive Pulmonary Disease (COPD). Miriam and the team at Elevre have recently attained regulatory and ethical approval for a first-on-human trial of their, product, ResWave, a novel, wearable, connected health medical device that delivers a neuromuscular stimulation therapy to alleviate the disabling symptom of breathlessness for the millions living with COPD.  Miriam is mum to two boys, enjoys adventure runs and loves a good podcast!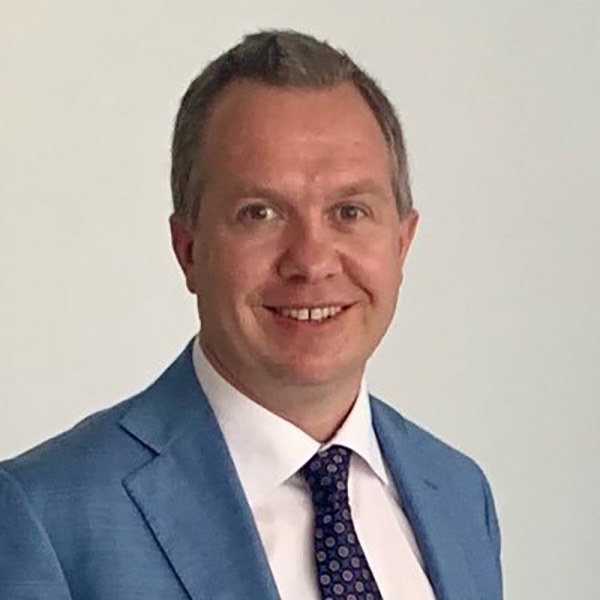 Derek O'Keeffe, Consultant Physician, Galway University Hospitals, Engineer, Professor of Medical Devices, University of Galway 
 Derek is a Physicianeer – he holds dual first-class honors degrees and doctorates in Engineering and Medicine.  He was a Fulbright Scholar at Harvard, a Green Templeton Scholar at Oxford and is a graduate of the Endocrinology Clinical Fellowship at the Mayo Clinic, USA. As well as multiple academic publications, he holds biomedical patents and several international research prizes. He has previously worked with NASA placing a sleep experiment onboard the International Space Station and was their flight surgeon for a NEEMO Aquarius mission. He has explored over 110 countries, volunteered extensively and was awarded The Outstanding Young Person of the World by Junior Chamber International. He is a Black Belt Taekwondo Instructor, Qualified Pilot, Advanced Scuba Diver & Triathlete.  In 2022 he designed an award winning Cardiovascular themed garden for Bloom in the Phoenix Park. He was recently awarded a first-class honors MBA degree and is the new HSE National Clinical Lead for Diabetes. He is a Consultant Physician (Endocrinologist) at University Hospital Galway and is the Professor of Medical Device Technology at the University of Galway.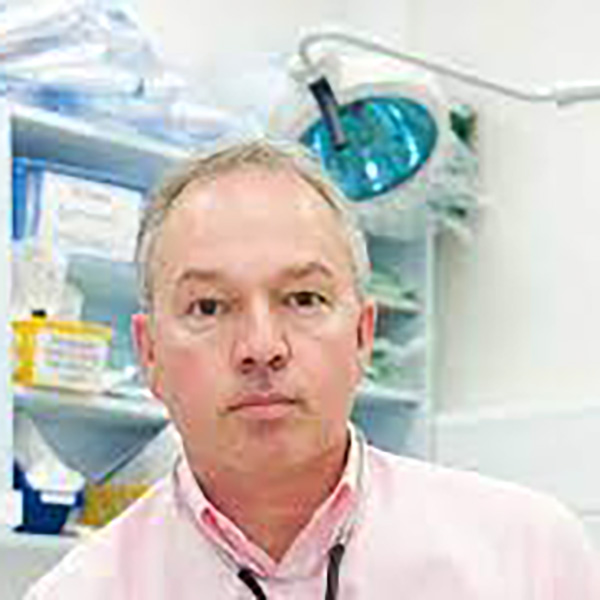 Dr. Chris Luke, Adjunct Senior Lecturer in Public Health, UCC, columnist, podcaster, author
Chris qualified in 1982 at University College Dublin and has been an emergency physician for over 35 years. He has worked in frontline medicine in Ireland, the UK and Australia and has been a consultant in emergency medicine in Cork for over 20 years. Chris, who calls himself a 'slightly militant altruist', is a passionate and outspoken advocate for the public health service, those who depend on it and those who work in it. He has a long-standing passion for initiatives aimed at alleviating the workload of overcrowded hospital emergency departments. He has four children and lives in Cork.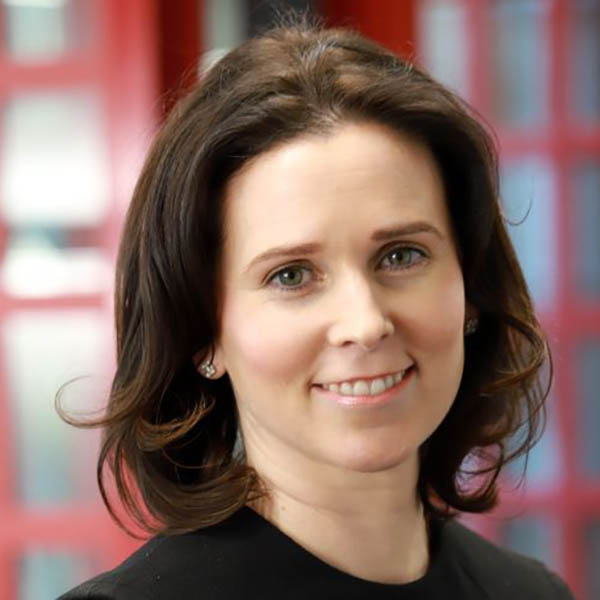 Caitriona Walsh, Country President and Managing Director, Novartis Ireland 
A proud Galwegian, Caitriona studied Biotechnology in National University Ireland, Galway before completing her PhD in Immunology in Trinity College Dublin.   
Caitriona joined Novartis in 2006, holding several medical, marketing and sales roles in Novartis Ireland, before moving to Novartis Headquarters in Switzerland and working in a number of roles as Region Europe Brand Director and Head Business Operations and Strategic Projects.   
She joined Novartis UK in 2019 and has held leadership positions as Franchise Head Immunology, Hepatology, Dermatology and UK Business Unit Head (Immunology, Neuroscience, Ophthalmology) in 2021.   
Caitriona is a leader who enables successful performance by working collaboratively with customers and her teams.  Caitriona is passionate about how innovation can improve the lives of patients and the wider healthcare system.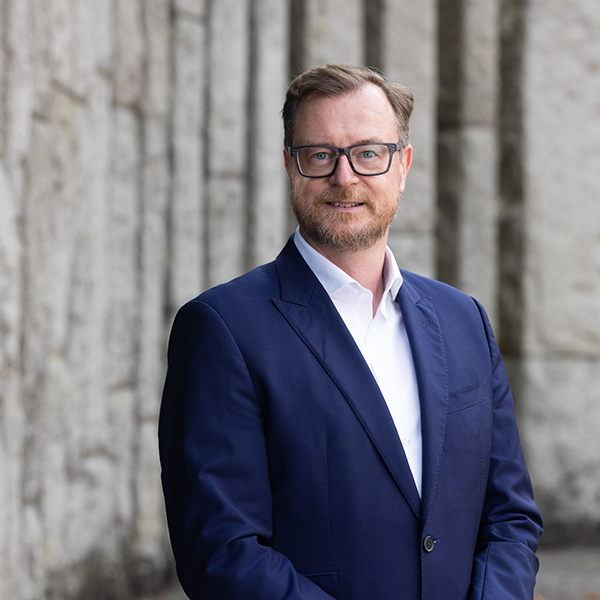 Dr Thorsten Giesecke, General Manager, Commercial Business, Janssen Sciences Ireland UC
Thorsten joined Janssen in Sept '21 from the company's headquarters in New Jersey where he worked as Director of Global Commercial Strategy for early assets in oncology and prior to that as lead of the EMEA regional haematology strategy for multiple myeloma.
Thorsten is a performance and purpose-driven leader with an impressive track record of building and leading high performing teams, together with solid experience in global/regional strategic leadership roles. He has spearheaded several strategic projects including ensuring a transformational pipeline in prostate cancer through earlier and better commercial input, improving the global patient advocacy interaction, assessing the dynamic impact of new market entrants on cancer epidemiology, and developing biomarker strategies. He has also driven the digital agenda in EMEA, introducing and implementing a digital customer experience at scientific conferences across the region.
Thorsten first joined Janssen Germany in 2006 as Medical Development Manager and assumed roles of increasing responsibility before being appointed as Business Unit Director for therapy areas including neuroscience and metabolics. Originally from Germany, Thorsten began his career as an anaesthesiologist and scientist at University Hospitals in Germany and the US. He is a board-certified anaesthesiologist and pain therapist and holds an MD and a PhD from the University of Cologne.
With a passion for putting patients first, Thorsten brings his vast international experience to support the teams at Janssen working to address some of Ireland's most pressing health challenges including the COVID-19 pandemic and tackling cancer with precision medicines and cutting-edge technologies in cell and gene therapy.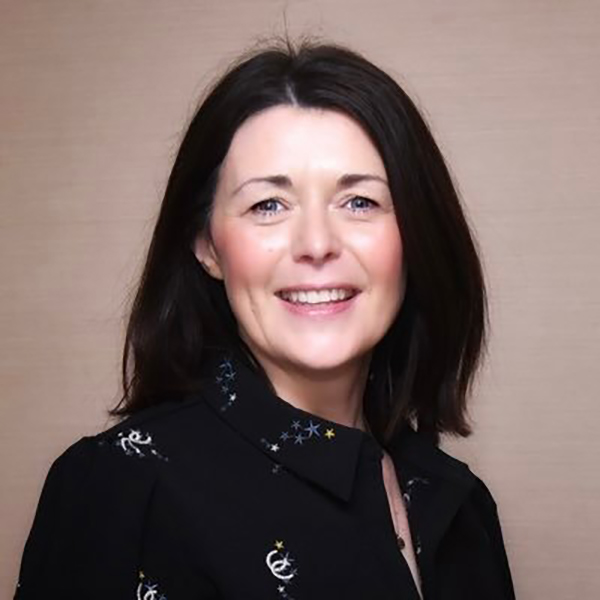 Caitriona Heffernan, Innovation Lead, Spark Innovation Programme and Innovation Programme Lead, Ireland South Women and Infant's Directorate, HSE 
Prior to focussing her work in the healthcare innovation space, Caitriona worked for over 15 years as a Speech and Language Therapist in the UK and Ireland.  
In both her national and directorate role, Caitriona's remit is to drive innovation activity at the front line by providing funding, support and mentorship to the many 'intrapreneurs' and entrepreneurs working across the Irish healthcare system. She is personally driven to enhance the pipeline of innovation activity for talented healthcare workers in Ireland through the Spark Innovation Programme and in partnership with the Health Innovation Hub Ireland.  
Caitriona is a graduate of both the Quality Improvement and Leadership Programme at Royal College of Physicians Ireland and the Post Graduate Diploma in Healthcare innovation at Trinity College Dublin. She draws heavily on both the theories of QI and Innovation in her work. She has a special interest in Design and Design Thinking as an effective approach to healthcare service development and delivery and is dedicated to enacting the recently published 'Design Principles for Government' in Ireland.  She is currently undertaking research exploring the barriers a and enablers for healthcare staff who engage in innovation activity in the Irish healthcare system.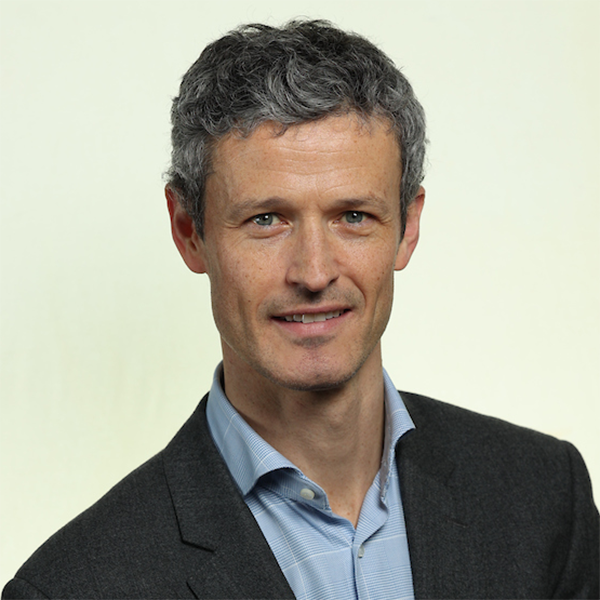 Derek Cawley, consultant spine surgeon, Irish Doctors for the Environment 
 Derek works as a consultant spine surgeon at the Mater Private Hospital, Dublin. He previously trained as a trauma and orthopaedic surgeon in Ireland before specialising in spine surgery, training also in France and the UK. Derek lectures on spinal studies in UCD, he chairs the PatientLine working group with the European Spine Society, has published widely in his field, won several international awards as an academic fellow and has a keen interest in advocating for chronic back pain patients. Derek is a board member with the Road Safety Authority, volunteers for Irish Doctors for the Environment and acts as a clinical advisor for Johnson & Johnson and Zoan Biomed. Playing the piano and going kitesurfing are his essential tools for maintaining good mental health.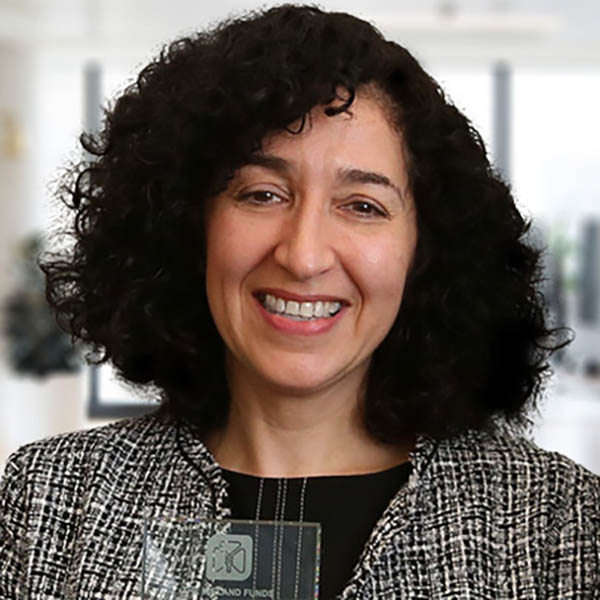 Dr Aviva Cohen, CEO and co-founder, seamlessCARE 
 seamlessCARE is an award-winning company that develops innovative technologies to enhance the care of adults and children with complex needs. seamlessCARE is launching its first mobile app and API called Empathic. This enables care providers to make short recordings of non-verbal individuals; artificial intelligence interprets these vocalisations and identifies up to 10 emotions including 'happy' and 'confused'. 
 Aviva completed her cross-disciplinary PhD in 1999. It includes research into philosophy, psychoanalysis, psychology and the history of psychiatry. This work provides insights into psychological and cognitive functioning that inform her current work. 
 In 1994, she began lecturing in philosophy, psychoanalysis and communications theory. She combined her academic work with a career as a Senior Communications Consultant. 
In 2006, her husband survived a severe stroke that left him with severe brain injury and communication difficulties. This motivated Aviva to create projects to support those living with disabilities. In 2011 she founded the multi-award winning social enterprise, Neuro Hero Ltd. This led to the development of 19 low cost therapeutic and educational apps for people with severe speech and language difficulties. Aviva was invited to undertake a Marie Curie/ASSISTID post-doctoral research Fellowship 2016-19 hosted by University College Dublin and Queens University Belfast. This led to investment by Enterprise Ireland and the formation of seamlessCARE Ltd. which received further investment from EI and from angel investor Frank Dolphin, former chair of the HSE.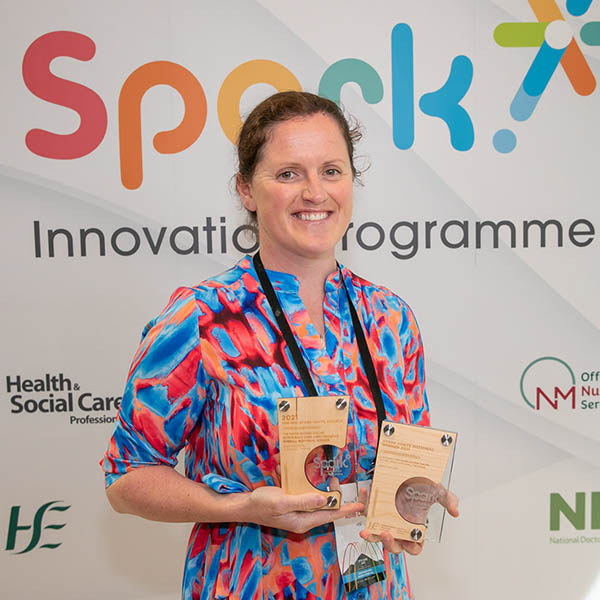 Aoife Collins, Senior Physiotherapist, South Lee Primary Care, Cork
Aoife works in South Lee Primary Care in Cork. She has almost 20 years' experience working as a physiotherapist and holds a BSc in Physiotherapy and an MSc in Older Person Rehabilitation. She has specialist training in back pain management and treatment stratification and is the local champion for telehealth Implementation for physiotherapy, Cork South Lee. Aoife was the winner of the Individual category HSE-HIHI Spark Ignite National Final 2021 for her 'Rapid-Access Online Back Care Programme'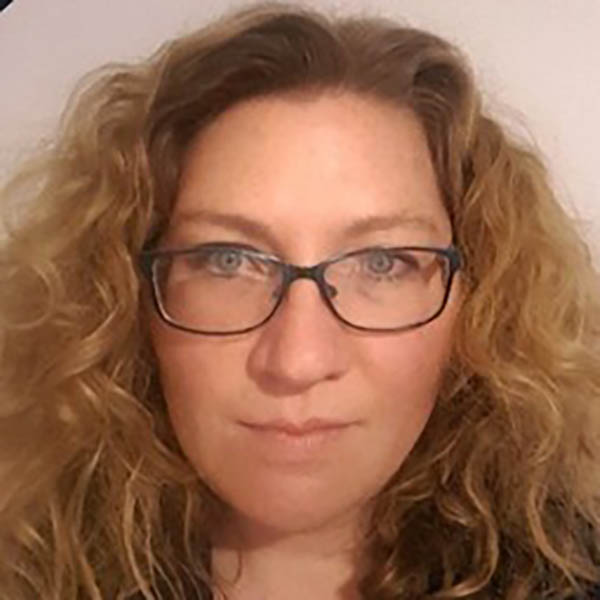 Leah O'Toole, Assistant National Director, National Doctors Training and Planning (NDTP), HSE 
 Prior to joining the HSE Leah worked for many years in postgraduate medical training in a number of roles including Head of Postgraduate Training and Education in the Royal College of Physicians of Ireland and as Programme Manager for the Forum of Irish Postgraduate Medical Training Bodies.  In her role in NDTP and previous roles Leah has worked closely with partners in the postgraduate training bodies, HSE and Department of Health addressing medical workforce priorities such as development of clinical leadership, postgraduate medical training and professional competence.  She holds a Bachelor of Arts Degree, Postgraduate Diploma in Human Resource Management and a Masters in Leadership and Strategy.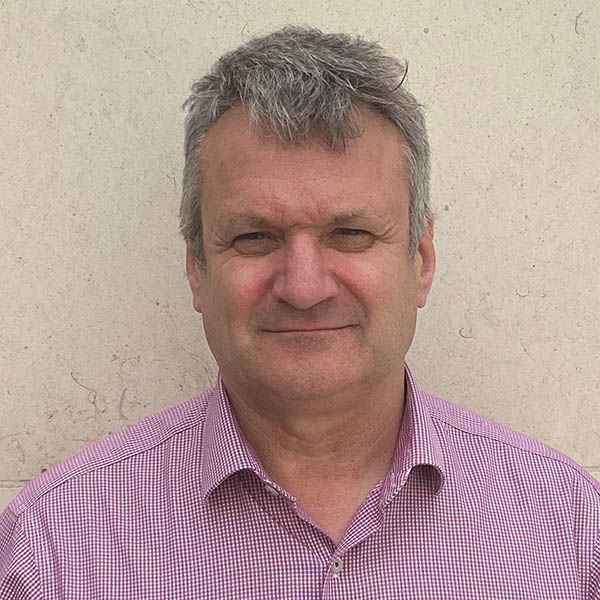 Mark England, CEO, HN 
Prior to joining HN, Mark was Deputy National Director for UEC at NHSE/NHSI and Managing Director of a first wave integrated care system. He has overseen considerable transformation, much of it digitally enabled, within the NHS and beyond. Mark has worked at board level within providers, led systems and covered policy and strategy at a national level.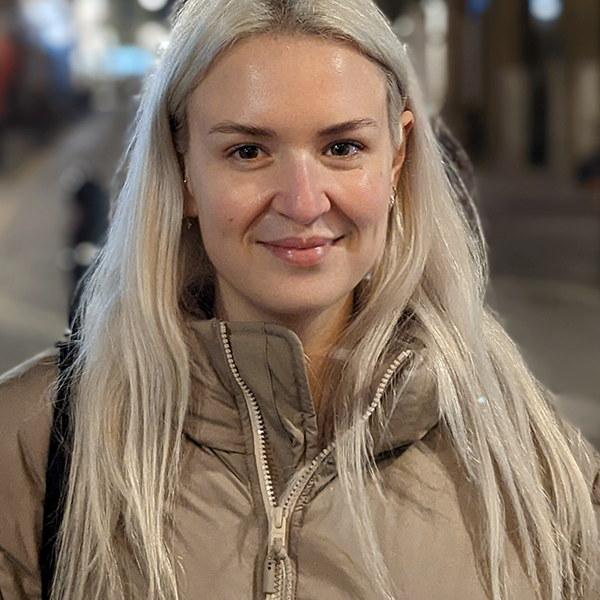 Sara Reis, Data Scientist, HN 
Sara is a data scientist at HN, having previously completed a PhD in Medical Imaging and Computing at University College London. Prior to HN, she worked as an analyst at The Royal Marsden NHS Foundation Trust and Parliamentary Digital Service.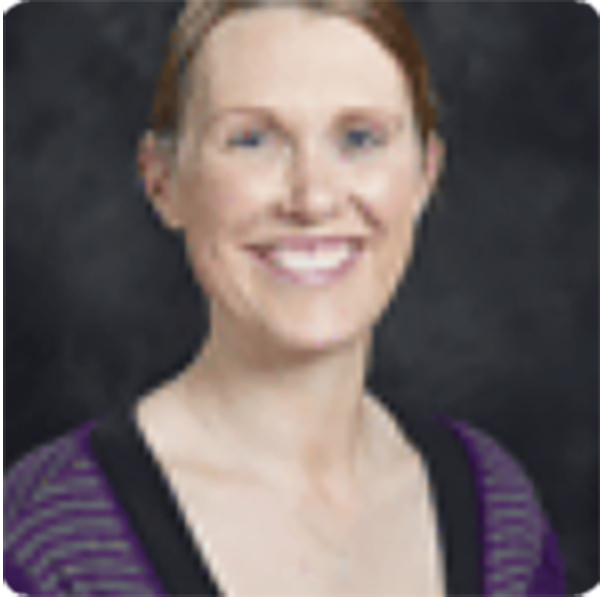 Dr. Aoife O'Sullivan, Mental Health Lead, Irish College of General Practitioners (ICGP)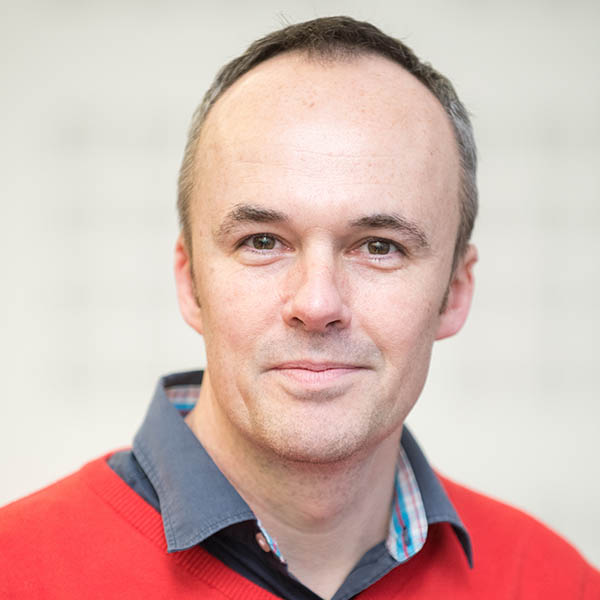 Derek Chambers, GM Policy Implementation, Mental Health Operations, HSE
Derek is the policy implementation lead with HSE National Mental Health Operations where he has responsibility for Sharing the Vision, Ireland's national mental health policy. A UCC sociology graduate, Derek has worked with the National Suicide Research Foundation, National Office for Suicide Prevention and spent 8 years in the voluntary sector with the digital youth mental health service, ReachOut.com. Publications include the 2017 book chapter "When health means illness: Analysing mental health discourses and practices in Ireland in "Reframing Health and Health policy in Ireland: a governmental analysis". Derek is passionate about promoting an understanding of the social determinants of mental health difficulties and the importance of social support.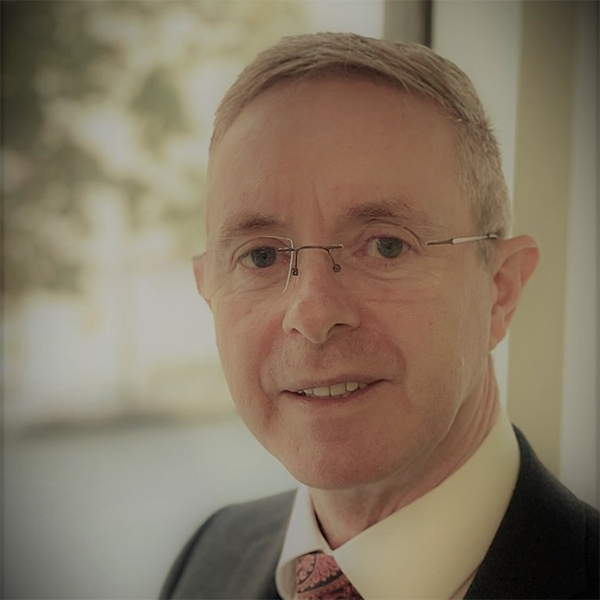 Tony Kerins, Principal Automation Advocate, OpenSky Data Systems
Principal Automation Advocate at OpenSky Data Systems Tony Kerins has worked as a qualified trainer, business mentor, and executive coach with 25 years' experience in certified technical training and education. Within his role with OpenSky, Tony is exploring HR process automation & HR-Finance alignment, with some of Ireland's Hospital Groups as well as other healthcare providers. Over his wide-reaching professional career, Tony has developed a deep and nuanced expertise in systems, human organisation, and training from a diverse multi-sector background in Military, Air Traffic Control, Information Technology Development, and Human Resources Management roles. As a vanguard in the business consulting and HR leadership space, Tony brings considerable experience and insight to OpenSky through the exploration & identification of high-impact, people-first automation solutions.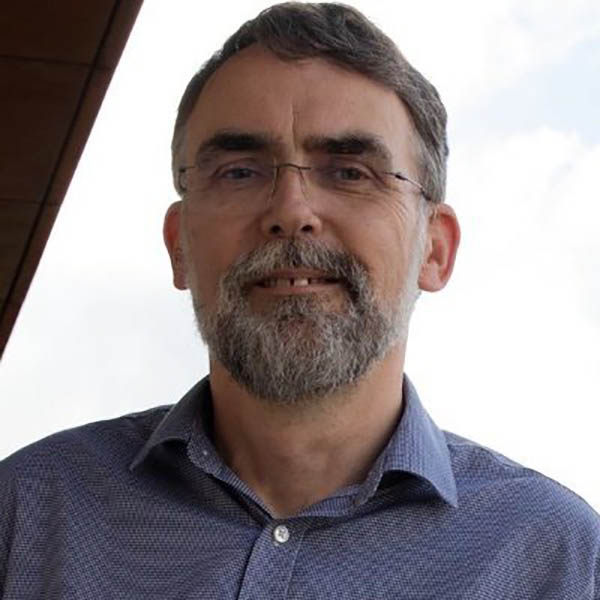 Prof Matthew Cooke, Advisor in digital health, emergency care and innovation
Matthew was formerly the urgent and emergency care 'tsar' for the UK Government, most known for his introduction of the four-hour target. He is also an experienced A&E physician, featuring twice on HSJ's annual "top 100 clinical leaders". His leadership roles have included National Director for NHS 111 and Chief Clinical Officer at Capgemini.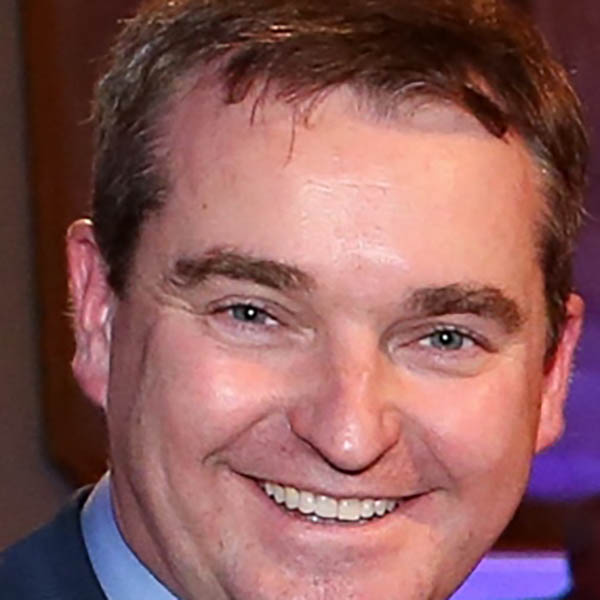 Robert Watt, Secretary General, Department of Health
Robert leads over 600 people in the Department of Health providing policy direction for the health sector.
Previously, he spent 10 years as Secretary General in the Department of Public Expenditure and Reform. With the Department of Finance, he managed the budget and estimates process. During this period Robert was one of the principal advisers to the Government on economic, budgetary and financial policy issues. He was centrally involved in the management of the Troika Programme.
Robert is an economist and has experience in both the public and private sectors. He has worked in several roles within the Department of Finance as well as previously working as an economic consultant and a lecturer. He has been a member of numerous boards including the NTMA and the Economic Management Council. He is currently a Board member of the Football Association of Ireland.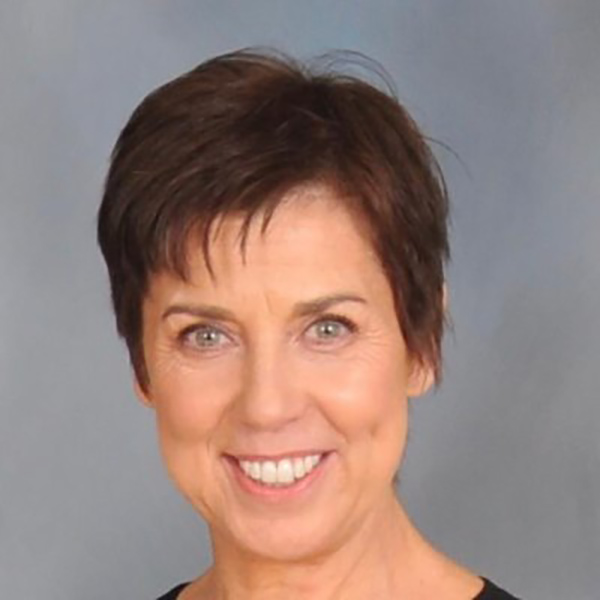 Martina Queally, Chief Officer, Community Healthcare East, HSE
Martina has over 30 years' experience working in health services in Ireland and Australia with over 20 years of experience as a senior manager. She has successfully managed teams through significant change within the Irish health system, notably, leading the development of the health promotion function within the South Western Area Health Board from 2000 to 2005. In 2005 she was appointed as Local Health Manager to Kildare West Wicklow where she led the establishment of the local health office structure. In 2011 Martina assumed the role of Integrated Services Area Manager for Dublin South East Wicklow, where, she led significant change management projects, integrating 3 former local health management structures and an acute hospital network. In 2015 Martina was appointed to her current role as Chief Officer to Community Health Care Organisation Dublin South East Wicklow. Martina first trained as a Registered General Nurse before qualifying as a Midwife and Public Health Nurse. She graduated with a M.Sc. in heath services management from Trinity College Dublin in 2002. As part Martina's graduate work at Trinity College she focused on the development of strategic, integrated approaches to health promotion within the Irish health system. Martina has completed further graduate work in areas of quality and service improvement and is a qualified executive coach and mentor. Her particular expertise includes strategic change management in public services and integrated service delivery models.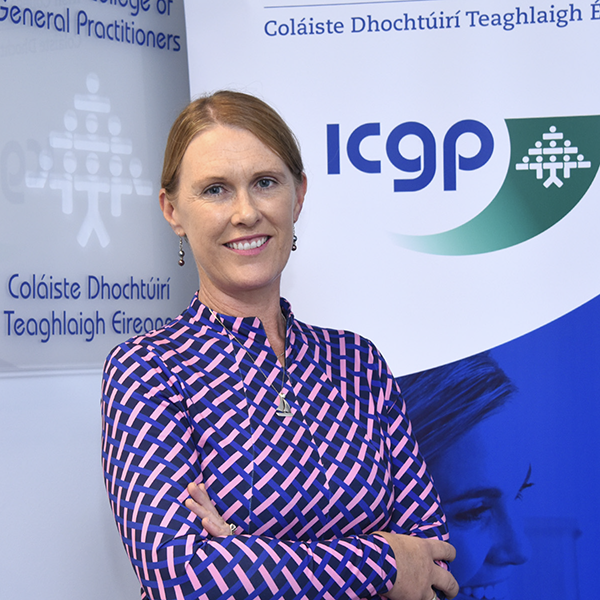 Dr. Aoife O'Sullivan, ICGP/HSE Integrated Care GP Clinical Lead – Mental Health
Aoife is a graduate of UCC Medical school and completed her ICGP postgraduate training in 2005. She works in UCC Student Health Service as a GP with an interest in Mental Health. She worked with the National Clinical Programme for Eating Disorders from 2017 and developed Irish Primary Care guidelines for Eating Disorders with the ICGP. She took up with role of ICGP/HSE Integrated Care GP Clinical Lead – Mental Health in August 2022. Aoife is also a member of the Irish Student Health Association and served on the committee and as President of ISHA.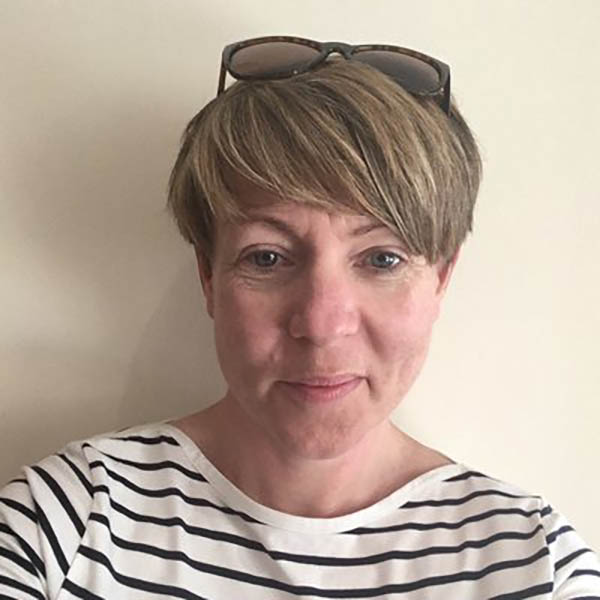 Loretto Grogan, National Chief Nursing and Midwifery Information Officer, National Digital Health Clinical Office, HSE
In her role, Loretto provides leadership and strategic direction for nursing and midwifery in conjunction with other multi-professional leaders in digital health; ensures clinical practice is fully supported by the use of digital technology and data science; and the clinical workforce is empowered to practice and lead in a digitally-enabled healthcare system now and into the future.
Loretto believes connected digital health can make all our lives better. She works in delivering the enabling architecture to support Ireland's overarching vision for healthcare, Slaintecare.
She started her career training to be a Registered General Nurse in Beaumont Hospital and since then has undergraduate studies in information systems and an MSc in Health Informatics from Trinity College in addition to further studies in statistics, health economics, project management, and health innovation. Loretto is published in a number of peer review journals and is a contributing author to a number of books. She has extensive experience working across health services and has worked in a variety of clinical, management, research, project management, data analytics, quality improvement and leadership roles. She is a professional member of the Irish Computer Society.