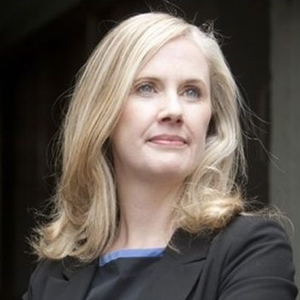 Audrey Carville
Journalist and Broadcaster, RTE
Audrey's career in journalism and broadcasting at the BBC and RTÉ has spanned 20 years. She has reported on pivotal moments in European politics and interviewed hundreds of influential and controversial people.
For over 15 years she has presented news programmes for the BBC World Service, BBC Radio 4, BBC Radio 5 Live and BBC Northern Ireland.
She currently presents Ireland's most listened to radio programme- Morning Ireland – on RTE Radio 1. She has also presented News at One, Drivetime and Late Debate.
She has won several journalism awards including the Celtic Film and Television Award and the Institute of Public Relations Award. She was also part of the Sony Award winning team at BBC NI.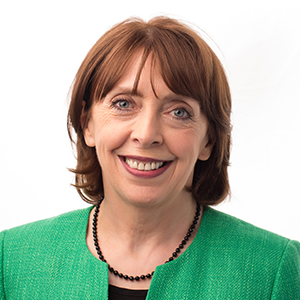 Roisin Shortall
TD, Social Democrats and Chair of all-party Oireachtas committee on Future of Healthcare
Roisin has been a TD for Dublin North-West since 1992. She is the co-leader of the Social Democrats. Róisín previously served as Junior Minister with Responsibility for Primary Care. She is currently the chair of the Committee on the Future of Healthcare which has been tasked with developing an all-party consensus on a ten year strategy for delivering a universal single tier health service for Ireland.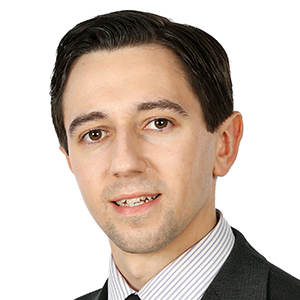 Simon Harris TD
Minister for Health
Simon Harris is a TD for Wicklow & East Carlow and Minister for Health. He is a native of County Wicklow and has been involved in the community all his life.
He was re-elected as TD for Wicklow & East Carlow in the February 2016 General Election. He was first elected to Dáil Éireann in 2011 and was the youngest member of the 31st Dáil.
Simon first became involved in politics through his work as a disability advocate and is committed to providing a strong voice on issues relating to special needs and mental health. Before entering politics, Simon established the Wicklow Triple A Alliance, a charity to support children and families affected by Autism.
In the Dáil, Simon has served as a member of the Public Accounts Committee, Oireachtas Committee on Finance, Public Expenditure & Reform, Secretary of the Fine Gael Parliamentary Party and Co-Convenor of the Oireachtas Cross Party Group on Mental Health. Simon also sat on the Fine Gael Internal Party Committees on Health & Children and Education, Skills & Social Protection.
Prior to his election to Dáil Éireann, Simon was a member of both Wicklow County Council and Greystones Town Council, having been elected in the 2009 Local Elections with the highest percentage vote of any candidate in the country. He has also served his community as Chairperson of the County Wicklow Policing Committee, Chairperson of the Dublin-Mid Leinster Regional Health Forum, Board Member of Wicklow Tourism and Member of Wicklow Vocational Educational Committee.
In July 2014, Simon was appointed Minister of State in the Departments of Finance, Public Expenditure & Reform and the Department of the Taoiseach with Special Responsibility for OPW, Public Procurement & International Banking (including IFSC). This role involved: developing a new strategy to grow the international financial services in Ireland, working to improve access for SMEs to public procurement and prioritising a new national flood plan to assist communities throughout Ireland.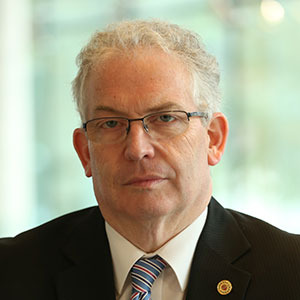 Tony O'Brien
Director General, Health Services Executive
Tony took up his current post in 2013 having served as Director General Designate/Acting CEO from August 2012.
Tony was previously Chief Operating Officer of the Special Delivery Unit, Department of Health and CEO of the National Treatment Purchase Fund (NTPF).
He served as Chief Advisor to the HSE on the implementation of the National Cancer Control Strategy and Project Director for the National Plan for Radiation Oncology and is a former Chairman of the National Cancer Registry Board. He was the founding Chief Executive Officer of the National Cancer Screening Service, Director of BreastCheck, and Associate and Interim Director of the National Cancer Control Programme.
Tony is adjunct associate Professor in Health Strategy and Management at Trinity College Dublin. He is also Vice President of the Institute of Public Administration (IPA) and a Council Member of the Irish Management Institute (IMI).
Tony's emphasis is on building a better health service and on the progressive deconstruction of the HSE.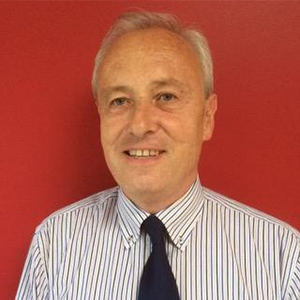 Dr Ronan Fawsitt
GP Carlow-Kilkenny and Chair of ICGP-St. Lukes Liason Committee
Dr Ronan Fawsitt (1980 UCD) is a full-time GP in a large urban/rural practice in Kilkenny. He is Chair of the Kilkenny Faculty ICGP and of the Carlow-Kilkenny Local Integrated Care Committee (LICC). He is also Chair of the GP Advisory Group for Ireland East Hospital Group (IEHG) and serves as GP Lead for Primary Care on the IEHG Executive Management Team (EMT). He is a member of the MMUH Lean Strategic Board and the Tomorrow's Health TCD Group.
He has been active in the Carlow-Kilkenny ICGP-St Luke's Hospital liaison process since 1990. This has developed into the LICC structure which is now being replicated nationally. LICCs are an accessible, transparent and effective business interface between primary and secondary care that focuses on improved patient care through structured participation of clinicians, management and community partners.
Dr Fawsitt has been involved in the promotion of integrated care through LICC development at both local and national level. He is also involved in the promotion of GP-led Primary Care working in equal partnership with hospitals as a mechanism for a more effective, sustainable and efficient health system.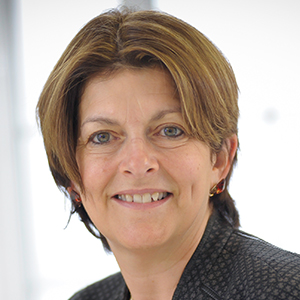 Jacque Mallender
Partner, Optimity Advisors, UK
Jacque is a respected international economist specialising in the fields of health, justice and education. Having started her career as a UK government economist, she went on to work with a "big-five" consultancy before founding an independent consultancy which evolved to become Matrix. In August 2014, Matrix became the European practice of Optimity Advisors. Jacqueline has worked in many areas of healthcare throughout her 30 year career.
Her experience includes: the economics of public health; service and care-pathway design across all diseases and population groups; healthcare systems including contracting and financing; and access to healthcare and disparities for vulnerable groups.
Jacque is a founding convenor of the Campbell[1] and Cochrane[2] Economics Methods Group. She regularly publishes, chairs and presents at related international conferences.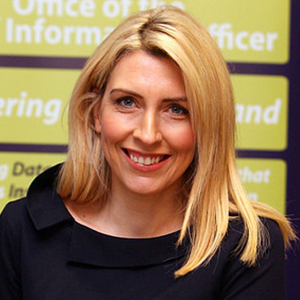 Yvonne Goff
Chief Clinical Information Officer, eHealth Ireland
It has been over twelve months since the CCIO was established in Ireland and it has expanded over the past year, under Yvonne's guidance, to a network of over 170 members across many regions and disciplines. A radiographer by background, Yvonne has over 18 years of experience in the Health Sector with five of these directly involved in Informatics. Yvonne has been a key driver in one of the largest eHealth projects in Ireland to date, the NIMIS project, and has developed an expertise in project delivery in difficult environments. In 2016, Yvonne won the IT Person of the Year at the Tech Excellence Awards.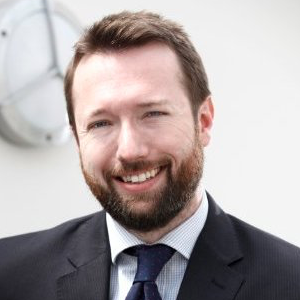 Dr Sean Higgins
Director of Clinical Innovation, Clanwilliam Group
A practicing GP, Sean has been involved in the area of Healthcare Analytics for many years, having first established the Irish Primary Care Research Network before founding Analytical Medical Insight (AMI) Limited. Sean is now Medical Director of Clanwilliam Group which is a leading healthcare technology and services provider incorporating Clanwilliam Health – Irelands leading provider of Primary Care Practice Management Systems.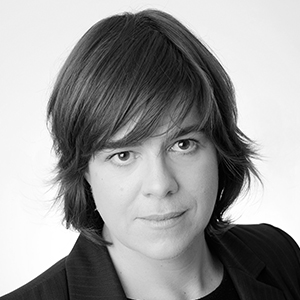 Dr. Sara Burke
Health policy analyst and researcher, Trinity College Dublin
Sara is currently co-ordinator of a research project called 'Mapping the pathways to universal healthcare'. Her research interests include how to deliver universal healthcare in Ireland, what happens health systems during economic crises, inequalities in access to and quality of health services, as well as the political economy of health.
She has worked for over 10 years as a journalist and analyst of health policy. Her book entitled Irish Apartheid, Healthcare Inequality in Ireland was published in 2009.
More at medicine.tcd.ie/health-systems-research & www.saraburke.com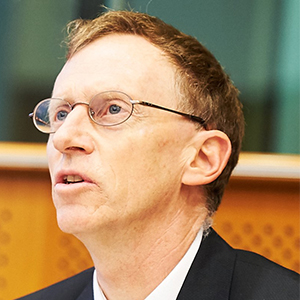 Gaetan Lafortune
Senior Economist, Health Division, OECD
Over the past several years, Gaétan has acted as the coordinator and editor of the OECD publication "Health at a Glance", which presents international comparisons of the performance of health systems in terms of access, quality and spending.
He has also carried out a number of studies on health workforce issues, and is one of the main authors of the recent OECD publication on "Health Workforce Policies in OECD Countries: Right Jobs, Right Skills, Right Places". Gaétan studied economics in Canada (at the University of Sherbrooke) and worked for the Government of Canada for several years before joining the OECD.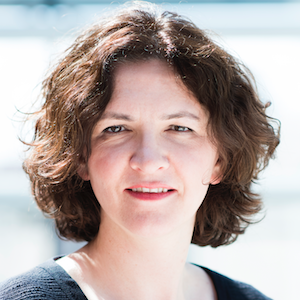 Michelle Ní Longáin
Employment Law Partner, ByrneWallace
A partner in the ByrneWallace Employment Law team and Head of the Public Sector team, Michelle has extensive experience in employment, equality and administrative law. Michelle qualified as a solicitor in Northern Ireland practising there in employment and equality law from 1994, moving to England and Wales in 1996 and returning to Ireland in 1999 when she joined ByrneWallace. Michelle advises public and private sector clients, primarily employers, on complex areas of employment, equality and administrative law.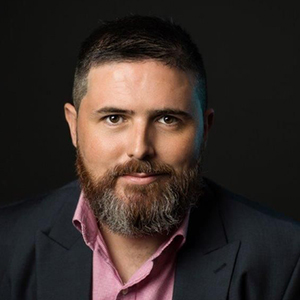 Clyde Hutchinson
Innovation Lead, eHealth Ireland
As the innovation lead at eHealth Ireland Clyde serves as a touch point for start-ups and innovators for both organisations. He is deeply committed to the Irish start-up ecosystem, working with Irish universities, campus companies and at the DCU Ryan Academy amongst other incubation centres through his firm Journey Partners.
As a global connector, is involved in co-running several international start up events and conferences, and through his leadership of Ireland Israel Business, he has been able to assist Irish companies to grow their business internationally either in the Middle East or US.
With an extensive academic background, Clyde has a strong passion for health and sports technology, which led him to co-found One-Zero Conference, a major new global sports conference on the crossover between sport and tech.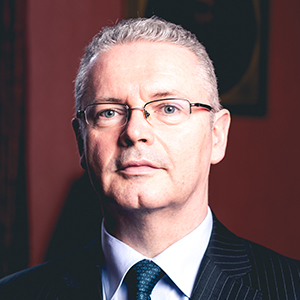 Leo Kearns
CEO, Royal College of Physicians in Ireland
Leo joined RCPI as CEO in 2006, and since then has led a major programme of transformation. Under his leadership RCPI has adopted a proactive and progressive role in the improvement of patient care in the Irish health system. Leo has played a national leadership role in the development of the National Clinical Programmes, of which there are now over 35. He has also been centrally involved in the development of Clinical Directors within the Irish health sector, and in the introduction of professional competence. In addition to his role of CEO of RCPI, Leo served as National Lead for Transformation and Change in the office of the Director General HSE from 2013-2015. He is also Chair of the Strategic Advisory Group for the Implementation of hospital groups, a member of the National Patient Safety Advisory Board, the National Clinical Effectiveness
Committee, the National Committee on Quality Indicators, and the National Steering Group on Clinical Programmes.
Phillip Welsh
Director of Strategic HR, Organisational Development and change Management, Children's Hospital Group
An accomplished senior talent and organisational development leader, Phillip has significant multi-sector experience gained over 17 years in the UK and internationally across private (FTSE 250) and large, complex public sector organisations (UK Cabinet Office – Whitehall, NHS Acute Trusts, Middle East Healthcare and UK Local Government).
Throughout his career Phillip has worked collaboratively with business leaders across multicultural organisations as both change agent and strategic business partner in the successful delivery of politically challenging and culturally complex organisational development, talent and change interventions.
A psychology graduate with membership of British Psychological Society, Phillip also has a Masters in HRM in addition to holding numerous international HR professional Fellowships including Fellowship of the Royal Society of Arts.
To further develop my practice and expertise Phillip is currently undertaking a Professional Doctorate in HR at Middlesex University in London.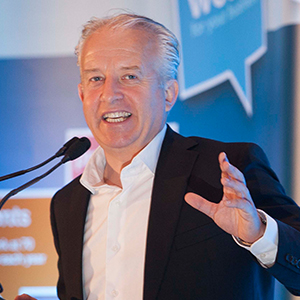 John Ryan
CEO, Great Place to Work
John has been CEO at Great Place to Work in Ireland since January 2011. Previously, he was self-employed as a management consultant, providing services to indigenous organisations as well as foreign multinationals in the areas of strategic decision making, communications and positive behaviour building.
A former broadcast journalist, John is a graduate of Business from Dublin City University having a specialisation in marketing. He also holds a qualification from the University of Maynooth.
Great Place to Work focuses on assisting organisations create high performing workplaces. John is a regular contributor to media and is an international speaker on Culture, Trust and Wellbeing.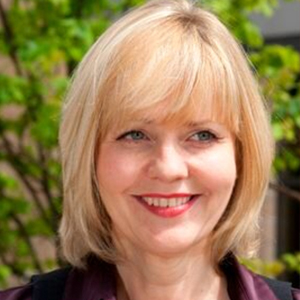 Alyson McGregor
Director, Altogether Better
Alyson has 30 years' experience working in a range of health systems and has over 9 years board level experience. She is currently the Director of Altogether Better, an NHS national network organisation whose interest lies in transforming the relationship between citizens and services.
She believes a sustainable solution to the current NHS challenges lies in improving the quality of our relationship with people in communities and working together to do things differently.
Alyson was voted by the HSJ as one of the top 50 inspirational women leaders in the NHS in 2013. Altogether Better (www.altogetherbetter.org.uk)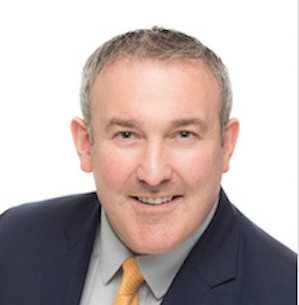 Brian Crowley
Founder and CEO, TTM Group
Brian Crowley is the CEO of The TTM Group. An international finalist in the EY Entrepreneur of the Year programme in 2014, Brian leads one of Ireland's largest recruitment companies, TTM Healthcare, and also its service delivery subsidiary Resilience Healthcare, one of Ireland's largest providers of complex home care and disability services.
Having set out on his own at the tender age of 25, Brian has grown the Group from one employee to over 1,700 permanent, temporary and contract staff and is currently a Deloitte 'Gold Standard' Best Managed Company. TTM Group operate internationally and provide services in the UK, Germany and the Middle East supplying workforce solutions, care and therapy services to both the private and public sector. Supported by Enterprise Ireland TTM is projected to generate 40% of its revenues outside of Ireland in 2017.
Brian was a member of the judging panel for the final of Irelands Best Young Entrepreneur in 2015, 2016 and 2017 and also sits on the implementation committee for the Governments Entrepreneurship Strategy, as part of the Action Plan for Jobs. Brian was a former Irish boxing international but claims his current opponents, a wife and 3 sons under the age of 10, much tougher than any opponents faced in the ring! Brian, a proud Clare-man exiled in Dublin, currently mentors young start-up companies and also a couple of our international Rugby stars.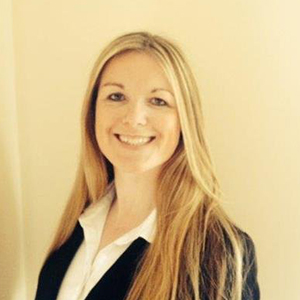 Rosarii Mannion
HR Director, Health Services Executive
Rosarii has over 18 years of human resources experience including management experience in community and hospital services in the HSE. She has held a number of senior management roles, her most recent posts being Assistant National Director Human Resources – Dublin North East and Group HR Director in RCSI Hospitals.
In 2015 Rosarii was shortlisted the National HR Leader of the Year and has recently been awarded the ICF Presidents Awards for her contribution to promoting and advancing coaching within the health sector. She is passionate believer in maximising staff performance and in staff engagement.
Rosarii is a Chartered Fellow of the CIPD, a qualified Mediator, Executive and Conflict Coach and holds a BA, HDip, MA and MSc.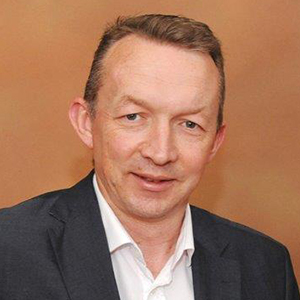 Dr. Colm Henry
Director of Acute Care, Health Service Executive
Prior to this appointment, Colm was the National Lead for the Clinical Director Programme from 2012 to 2014 and Clinical Director of the Mercy University Hospital in Cork from 2009 to 2012. He was appointed as Consultant Geriatrician to the same hospital in 2002. The Acute Hospital Division is currently overseeing the implementation of extensive hospital reform as part of the wider national health system reform programme. In his role as National Clinical Advisor and Group Lead to the National Hospitals Office, Colm provides the clinical guidance and support required to navigate this redesign process, ensuring national clinical agendas reflect the requirement for the provision of safe patient care across the entire hospital system.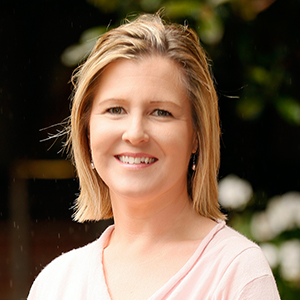 Diane Tangney
Planning Director, Ogilvy & Mather Dublin
In 2012 Diane and Ogilvy initiated a cultural study, to track the period of cultural change that we are currently living through in Ireland.
The study is called the Great Irish Reset and it explores the key trends which Ogilvy understand to be true to every household in Ireland.
These trends are the ones that are shaping our current and future circumstances including the trend towards self care.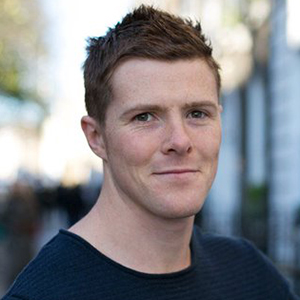 Peter Foley
CEO, LetsGetChecked
LetsGetChecked is a technology platform that links consumers and laboratories for personal health testing. Through personalised dashboard, customers can monitor vitals for a variety of ailments including fertility, lifestyle, sexual health and cancer screening. The service is clinically led and connects customers to physicians and nursing support at multiple touchpoints.
LetsGetChecked has also integrated with a number of clinical providers and is present in 140 pharmacies throughout Ireland and the UK, including Lloyds Pharmacy. LetsGetChecked is now live in the US and Canada with plans for further international expansion.
Peter was previously a Director of The Health Partnership, an international consultancy group specialising in the fields of healthcare strategy, healthcare planning, healthcare facility development and project management, performance improvement and training.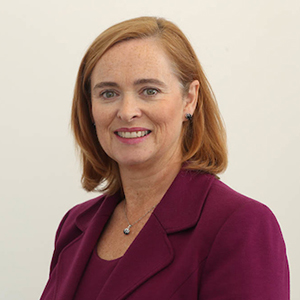 Eilish Hardiman
CEO, Children's Hospital Group
Eilísh was appointed in Nov 2013. This Hospital Group consists of Our Lady's Children's Hospital, Crumlin; Temple Street Children's University Hospital and the National Children's Hospital at Tallaght Hospital, in partnership with all academic institutions in Ireland providing paediatric healthcare education and research. The remits of the Children's Hospital Group Board is to oversee the integration the three existing children's hospitals into a new single legal entity well before transitioning to the new children's hospital, developing an effective corporate and clinical governance structures for the Hospital Group, developing a services integration/reconfiguration plan for paediatric services in the Greater Dublin Area and to act as client for the new children's hospital capital project, the largest capital investment in healthcare.
The new children's hospital is also planned as the first Digital Hospital in Ireland.
Eilísh has over 25 years acute academic hospital experience, 15 of which at senior corporate management level, including CEO of Tallaght Hospital, both Deputy CEO and Director of Nursing of St James's Hospital, as well as, CEO to the National Paediatric Hospital Development Board.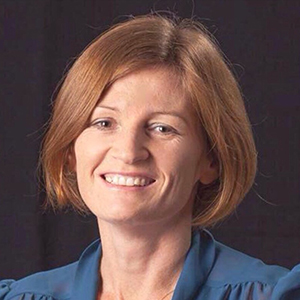 Dr Jane Walsh
Director of the mHealth Research Group, NUI Galway and Co-Director of the Health and Wellbeing Cluster in the Whitaker Institute
Jane is former Chair of the Psychological Society of Ireland (PSI) Division of Health Psychology and founder of the PSI Division of Health Psychology Scientific Conference (Psychology Health and Medicine).
She is a member of the Irish Cancer Society Research Advisory Board and is actively involved in the international Health Psychology community (she is currently a member of the International Advisory Board for the British Journal of Health Psychology and is the National Delegate for Ireland in the European Health Psychology Society).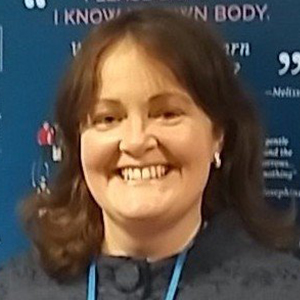 Melissa Redmond
Patients for Patient Safety
I am married to Michael and have three children, Cian, Tara and Michael jnr.
I am Chairperson of Patients for Patient Safety Ireland. We are a voluntary organisation who promote understanding and dialogue around patient safety and the role patients themselves can play in developing new tools useful in patient safety. I sit on numerous working groups, management teams and expert panels, as a patient advocate, developing guidelines within the HSE.
I have also given numerous presentations regarding Patient Safety. I am a volunteer with the Meath Civil Defence. I worked as a Travel Agent and an event manager before taking a career break to raise my family.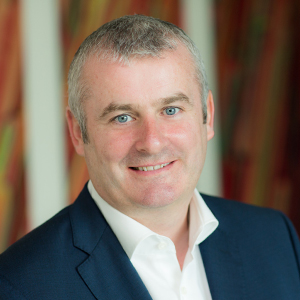 Ger Brennan
Managing Director, MSD Ireland
Ger joined MSD in 2010 as Business Unit Director and took on his first global role in Switzerland in 2013 as the Immunology regional Marketing Lead for Mid-Europe. He qualified at St. Vincent's Centre, Daughters of Charity in Limerick, specialising in Intellectual Disability. He took up the role of Managing Director of the MSD Human Health business just this September and is also Head of MSD's Country Council for Ireland which oversees the development of MSD's presence here.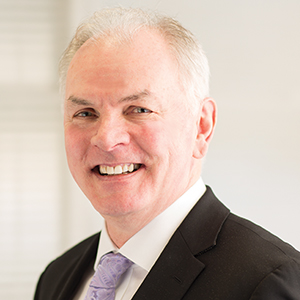 John O'Dwyer
CEO, Vhi Group DAC
John O'Dwyer joined Vhi in 2012 from the international Dutch insurance group Achmea where he was the Chief Operating Officer and Executive Director with responsibility for the life, general and health businesses in Interamerican, the second biggest insurer in Greece. John has an extensive track record in financial services and in particular the health insurance sector which included roles such as  Managing Director of Friends First Life Assurance, Director of Operations at BUPA Ireland and Assistant Chief Executive with responsibility for Claims in Vhi. He was also non-executive Chairman of the Board of the National Treatment Purchase Fund.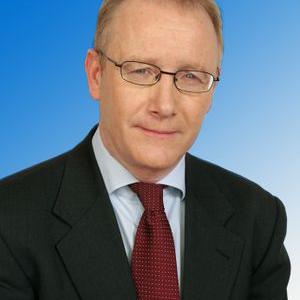 A native of Boyle, Co. Roscommon and from a business background, Senator Frank Feighan has been involved in local and national politics for 18 years.
Winning every General Election he has contested, Frank served as a Fine Gael TD for the Roscommon–South Leitrim constituency from 2007 to 2016.
In May 2016, he was nominated by the Taoiseach Enda Kenny to the 25th Seanad and is currently the party's spokesperson on mental health.
He is also member of the Oireachtas Committee on Transport, Tourism and Sport; the vice-chair of the British Irish Parliamentary Assembly and a member of the Committee on the Implementation of the Good Friday Agreement.
Apart from a particular interest in North-South and British-Irish relations, Frank has also a strong interest in the area of health. As a Government politician, he has helped spearhead a capital development programme at Roscommon Hospital since 2011. The €20m expansion programme on the grounds of the hospital involves an Endoscopy Unit, which is now open, a Medical Rehabilitation Unit and a Hospice Centre.
Frank was also very influential in securing an Air Ambulance service, which plays a key role in responding to major emergencies in catchment areas of smaller hospitals such as Roscommon.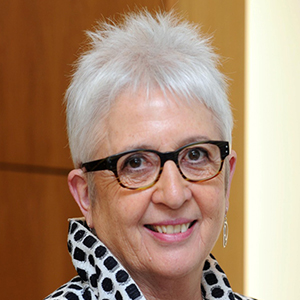 Susan O'Reilly
CEO, Dublin Midlands Hospital Group
Dr Susan O'Reilly was appointed as the CEO of the new Dublin Midlands Hospital Group in November 2014. Her role encompasses leading, planning and developing clinical service delivery, both acute and elective patient care, across our hospitals. Patient safety, quality improvement, clinical network development, sustainable staffing and finances, innovation and change management are key responsibilities. Collaboration with community health services, especially primary care, and working with other HSE Divisions and Hospital Groups is an essential element.
Previously, she was the Director of the National Cancer Control Programme (NCCP), Ireland, in September 2010. She lead the planning and implementation of the National Strategy for Cancer Control in Ireland, across the spectrum of prevention, screening programmes, Surgical Oncology, Radiation Oncology and Medical Oncology, as well as the development of national treatment guidelines and performance management.
Dr O'Reilly qualified in medicine at Trinity College, Dublin, and completed postgraduate training in Internal Medicine at Trinity College and University College Dublin. She sub specialised in medical oncology in Vancouver, British Columbia, Canada. Her clinical practice and research in medical oncology in Canada focused on lymphomas, breast and gynaecological cancers.
From 1995 to 2008, she was the Clinical Professor and Head of the Division of Medical Oncology in the Faculty of Medicine at the University of British Columbia and Provincial Systemic Therapy Programme Leader at the British Columbia Cancer Agency, Vancouver. She developed and lead programmes in Medical Oncology care and research, provincially.
From 2005 to 2010, she was the Vice President Cancer Care at the British Columbia Cancer Agency and was responsible for the leadership, planning and delivery of cancer care and clinical research across all oncology disciplines.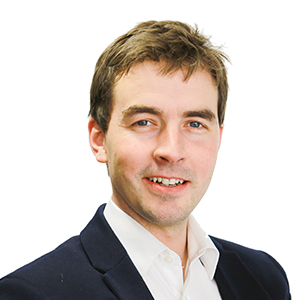 Dr. Stephen Kinsella
Senior Lecturer in Economics, Kemmy Business School, UL
Stephen is also a consultant to the Bank of England, Deputy Chair of the Higher Education Authority, and a research fellow at University College Dublin's Geary Institute.
He is a weekly columnist for the Sunday Business Post and, in addition to 4 books, about 30 journal articles and winning around €3 million in research funding, he has also written policy pieces for publications like the Harvard Business Review, Foreign Affairs, and VoxEU.
A critic of Ireland's austerity regime, Stephen builds and estimates macroeconomic models in his academic work. Stephen has two PhDs in economics but still manages to make sense sometimes!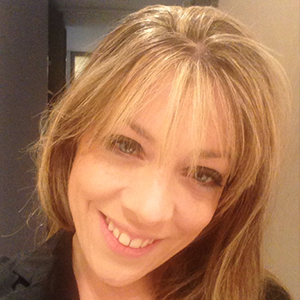 Olive O'Connor
Founder of Medistori
Olive has extensive first-hand experience in the issues that can arise from manoeuvring within our health system, through being both a patient and carer to her family. Having undertaken extensive national research with patients, carers & an immense range of health providers to develop her innovative personal health record system, the MediStori, Olive practices public patient involvement in every aspect of her work – from design through to implementation. Olive is a qualified Self-Management Facilitator of Chronic Conditions through Stanford University; is an International Fellow of Canterbury University, UK (ECPD) and a patient reviewer with the BMJ. She is currently completing a Fellowship in Quality Improvement & Patient Safety with ISQua and undertaking a degree in Community Leadership & Development. Working with many working groups in the health care ecosystem, Olive has a passion to drive, promote & educate all stakeholders on the importance of public patient involvement; proactive connected health and effective collaboration in health care environments.
Gill Brennan
CEO, Irish ProShare Association
Gill is CEO of the Irish Proshare Association (IPSA) having joined the organisation as co-chair of the EFI committee in 2014. She was elected to the position of CEO the following year. Since becoming CEO Gill has helped to drive the renewal of IPSA and generate more awareness of the benefits of employee ownership in all its various forms. She carries out this role in a part-time capacity while also studying for a PhD in Organisational Behaviour in the Kemmy Business School in the University of Limerick. Prior to joining the Irish Proshare Association Gill worked across several sectors of the Irish economy including several start-ups and SMEs. She has a Masters in Strategic Management from the Smurfit Business School and B.A and H.Dip from UCD.
Stephen McMahon
Co-founder & Director, Irish Patients Association
Stephen worked for a multi- national Oil company for 30 years. The driving force behind its establishment were personal family events, and the realisation that there was no one advocating for Patients needs and importantly their rights to be protected as a cross disease advocacy.  He deals with approx. 500 patient cases per annum, many are experiencing difficulty in having their voices heard, this insight is a valuable contribution he brings to many levels within the social and policy levels both nationally and internationally. His maxim is "Change and reform in our health service should not be preceded by preventable funerals and injuries to patients" and that all decisions must keep the patient at the center of the healthcare system. Stephen partners and collaborates in areas of policy making, regulatory affairs and is a former Board Member and interim CEO of the global body the International Alliance of Patient Organisations.