Lord Victor Adebowale, Chair, Collaborate CIC and CEO, Turning Point, UK
Victor is the CEO of Turning Point, a social enterprise providing health and social care interventions to approximately 77,000 people on an annual basis.
Victor sits as a Non-Executive Director on the boards of NHS England, the Co-Operative Group, Collaborate CIC, IOCOM and Leadership In Mind, he is also the Chair of Social Enterprise UK. Victor has chaired a number of commission reports into; policing, employment, mental health, housing and fairness for The London Fairness Commission, the Met Police and for central & local government. He was awarded CBE for services to the unemployed and homeless people, and became a crossbench peer in 2001.
Victor is a visiting Professor and Chancellor at the University of Lincoln; an honorary member of the Institute of Psychiatry; President of The International Association of Philosophy and Psychiatry and a Governor at The London School of Economics. Victor has an MA in Advanced Organisational Consulting from Tavistock Institute and City University.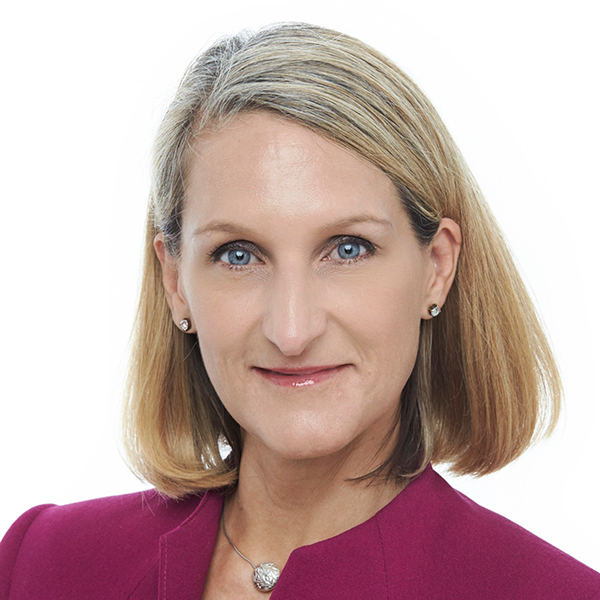 Jo Carden, Director, Health Advisory Practice, EY
Jo Carden is Director in EY's Health Advisory practice. She comes with 30 years' experience in a range of nursing, operational, consulting and accountability roles, local and international.
Jo has experience across the spectrum of healthcare settings including acute, primary, rehabilitation, mental health and paediatrics, in which she has delivered a range of projects including service redesign, performance optimisation, and clinical governance, as well as transformation programmes commissioning new hospitals..
Conor McGinn, Assistant Professor in the School of Engineering, Trinity College Dublin
Dr. McGinn is a leading national voice on matters concerning robotics and artificial intelligence, often contributing to news pieces in the media including The Irish Times, RTE and The Sunday Times.
Conor is the co-founder of the Robotics And Innovation Lab (RAIL). He holds a Bachelors degree in Mechanical and Manufacturing Engineering and a PhD in the area of robotics. His research interests include the design of robotic systems, control, artificial intelligence and human-robot interaction. Conor has won awards in both design and robotics, most notably the Engineers Ireland award for Innovation in 2013.
Stevie, The Prototype Care Robot
'Stevie' is a robot that has recently been developed by the Robotics And Innovation Lab (RAIL) in Trinity College, by a team lead by Dr. Conor McGinn. The robot is being developed to perform a range of assistive functions for elderly people and people with disabilities. Stevie is also being developed to perform some of the more routine tasks that are normally performed by caregivers, enabling them to spend more quality time with the people whom them are looking after.
Robert Yates, Project Director, UHC Policy Forum, Centre on Global Health Security, Chatham House, The Royal Institute of International Affairs, London
Robert is an internationally recognised expert on universal health coverage (UHC) and progressive health financing. He is a senior fellow of Chatham House, Royal Institute of International Affairs, in London where he is Project Director of the UHC Policy Forum.
His principal area of expertise is in the political economy of UHC, with a focus on advising political leaders and governments on how to plan, finance and implement national UHC reforms. He has previously worked as a Senior Health Economist with the UK's Department for International Development (DFID) and the World Health Organisation, advising numerous governments in Asia and Africa on health financing policy and health systems reforms.
He holds a BA degree in Natural Sciences and Economics from the University of Cambridge and a MBA, from the University of Leeds.
Agnès Couffinhal, Senior Economist, the OECD
Agnès Couffinhal is a senior economist at the OECD, specialising in the analysis of health systems and policies.
Her recent work has focused on ineffective care and waste through the preparation of a background report to the 2017 meeting of OECD Health Ministers. Until 2015, she worked at the World Bank, using a range of analytical, advisory and financial tools to support governments in their efforts to improve health system performance. Prior to this, she worked as a health financing specialist for the World Health Organization in Copenhagen and as a senior research fellow at the Institute for Research and Information in Health Economics (IRDES) in Paris.
Agnès holds a Ph.D in Economics from Paris IX-Dauphine.
Dr. Mohammad Al-Ubaydli, Founder and CEO, Patients Know Best, UK
Mohammad is the founder and CEO of Patients Know Best, a platform for the sharing of health data
and consultation between patients and medical professionals. He has over 15 years of experience in
medical software.
He trained as a physician at the University of Cambridge; worked as a staff scientist at the National
Institutes of Health; and was a management consultant to US hospitals at The Advisory Board
Company. He is the author of seven books, including Personal health records: A guide for
clinicians and Streamlining Hospital-Patient Communication: Developing High Impact Patient Portals.
Mohammad is also an honorary senior research associate at University College London medical
school for his research on patient-controlled medical records. In 2012, he was elected an Ashoka
Fellow as a social entrepreneur for the contributions he has made to patient care.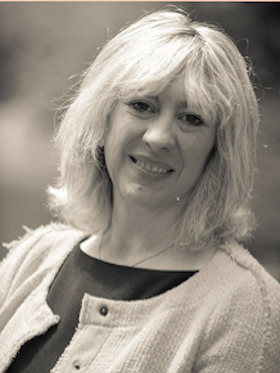 Jackie Fielding, Vice President, Medtronic UK and Ireland 
Jackie Fielding is Vice President, Medtronic UK and Ireland a role which she has held for nearly 7 years. Jackie joined Medtronic in 1992 and has held a number of sales, marketing, sales management and general management roles in the UK, Ireland and Nordic Regions.
Throughout her career at Medtronic Jackie has held a number of external roles including Chair of BCIA (British Cardiovascular Intervention Association) and a Council Member of BCIS (British Cardiovascular Intervention Association).
In November 2010 Jackie was elected to sit on the ABHI Board of Directors and continues to do so following re-elections after her terms ended in 2012 and March 2016. In 2015 Jackie took on the role of Vice Chair. As suchJackie represents senior level engagement from the Medical Devices Industry and shapes strategies which helps patients in need and adds value to UK PLC, whilst ensuring the innovative nature of medical technology is more widely understood.Jackie is also a member of the Ministerial Medical Technology Strategy Group which is the interface between government and the medical technology business world which works together to embed the benefits of innovation in the UK health and research sector.
Jackie strongly endorses a culture where women lead atall levels and sits on the Medtronic Women's NetworkLeadership Team which has a key focus to attract, develop, retain and advance women. In 2016 Jackie was recognized for her contribution to diversity, inclusion and engagement in the UK/Ireland with a global award. Originally from Sunderland in the UK, Jackie has an Honours Degree in Political Science from Manchester University, a Post Graduate Degree in Marketing from Newcastle University and an MBA from Durham Business School.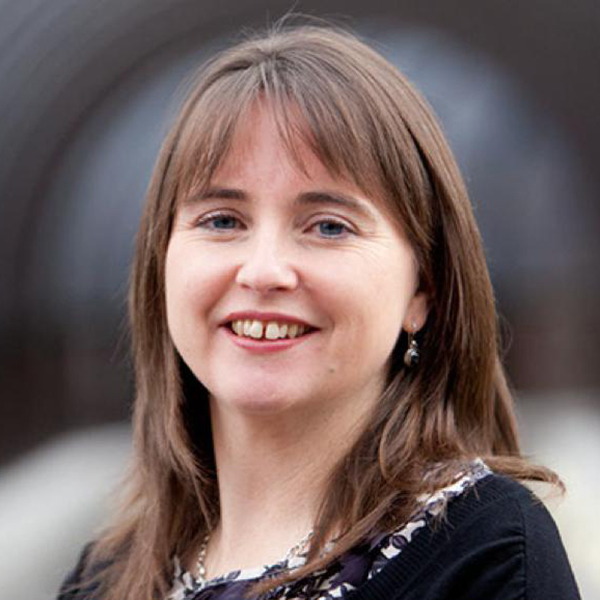 Anne MacFarlane, Professor of Primary Healthcare Research, Graduate Entry Medical School,
University of Limerick
Anne is the first social scientist to hold a Chair in academic primary care in Ireland. She has 20 years' experience of using qualitative research methods with a portfolio of completed health services research projects and educational research projects.
Anne graduated with a B.A. (psychology and sociology) from University College Cork in 1992. She completed her M.A. (1995) and PhD (1998) in the Department of Health Promotion, NUI Galway. She worked as a Research Fellow in University College London (2000-2002) before returning to NUI Galway where she held positions as a HRB Health Services Research Fellow and Lecturer in Primary Care in the Department of General Practice (2002-2011).
At University of Limerick, Anne has established an inter-disciplinary Public and Patient Involvement (PPI) research group at GEMS with members from general practice, speech and language therapy, physiotherapy, sociology, psychology and biostatistics. The group are leaders in PPI in research, specifically participatory health research with socially excluded communities. Anne has specialist expertise in migrant health working with key academic, community and policy stakeholders in Ireland and abroad.
Anne has been successful in securing research income of over €7 million euro for primary healthcare research and development projects since 2002.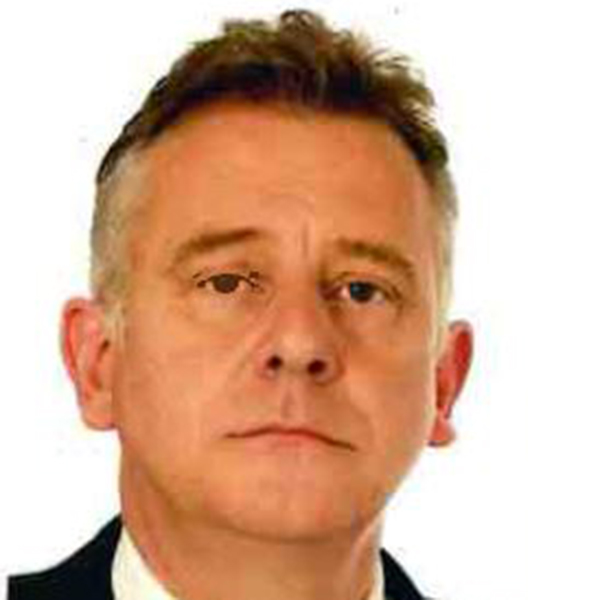 Ian Carter, CEO, RCSI Hospital Group and CEO, Beaumont Hospital
Ian was previously National Director of Hospitals, CEO of the National Treatment Purchase Fund (NTPF), Head of the Special Delivery Unit (SDU), CEO St James' Hospital and General Manager Acute Hospitals Mid-Western Health Board.
He has also held positions in the UK: Director of Contracts and Business Administration, Regional Surgical Specialties Manager and in Saudi Arabia: Assistant Hospital Manager and Director of Operations.
Ian is Adjunct Assistant Professor in Health Policy and Management at Trinity College and Adjunct Professor Royal College of Surgeons (RCSI).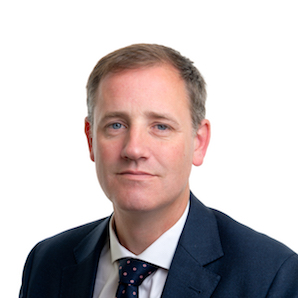 David Sheehan, Managing Director, Global Diagnostics
Having started his career in the sectors of investment banking, publishing and corporate finance, David has spent the last 9 years in senior executive roles in healthcare, managing clinical service organisations across UK, Ireland and Australia.
David was appointed Managing Director of Global Diagnostics in early 2010 and was previously Chief Operating Officer of Centric Health.
David holds a BA (Mathematics, Economics) and MA (Economics) from University College Dublin.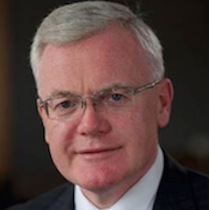 Oliver O'Connor, Chief Executive, Irish Pharmaceutical Healthcare Association, representing 45 research-based pharmaceutical companies providing key medicines in Ireland.
Oliver is a former Government Special Advisor, 2001-2010, for Ms Mary Harney in her roles as Tánaiste, Minister for Enterprise, Trade and Employment and Minister for Health and Children. He was central to key initiatives such as the National Treatment Purchase Fund and the Fair Deal Nursing Home Support Scheme. He also contributed to policy on cancer, health insurance and savings in the pharmaceutical supply chain.
From 2010-15, he was a health finance consultant, with a focus on the interaction of commercial strategies and public policy. He had clients among health insurers, public and private hospitals, pharmaceutical companies, new technology providers, logistics providers and industry associations.
He has been a weekly business columnist for the Irish Times and a frequent contributor to the Sunday Business Post, Sunday Independent and the Wall Street Journal Europe.
He has an MBA from Stanford University Graduate School of Business and a first class honours B.A. from University College Dublin.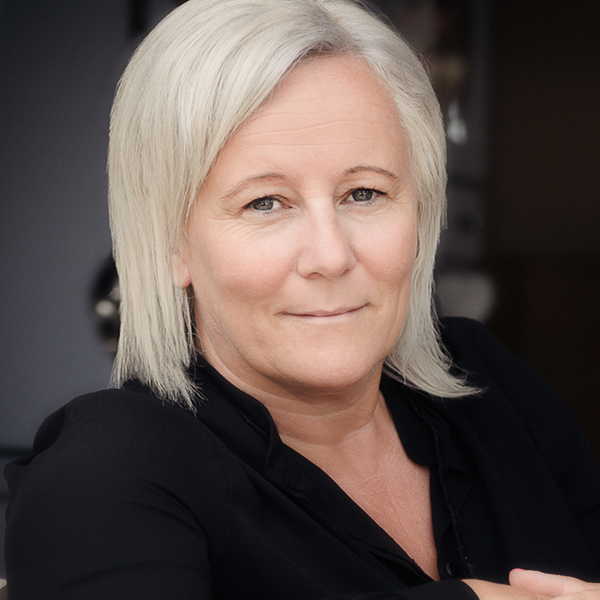 Colette Cowan, CEO, University of Limerick Hospitals Group
Colette was appointed to her current role in November 2014. She leads an organisation providing acute health services to some 400,000 people in the Mid-West and with a workforce of approximately 3,500 staff spread across six sites in Limerick, Clare and Tipperary.
Colette brings to the role 29 years of experience in the health services.
She was appointed Director of Nursing in Nenagh, the youngest person ever in the country to have filled such a role. In March 2012, she was appointed Director of Nursing at Galway University Hospital before becoming the first Group Director of Nursing and Midwifery with the West North West Hospitals Group (now Saolta University Healthcare Group) eight months later.
Since her appointment as Group CEO, Colette has been leading the reform agenda at UL Hospitals Group as it strives to become one of the top three hospital groups in the country by 2018.
Firmly committed to patient advocacy and empowerment, Colette has established a Patient Council at UL Hospitals Group and authorised the development of new patient feedback metrics. Patient-focused initiatives such as #hellomynameis were introduced in 2016, as were a number of important projects around staff health and well-being such as the Group's Healthy Ireland Implementation Plan. In 2016, Colette decided UL Hospitals Group would be the first hospital group in the country to adopt Values in Action, a project aimed at instilling the key values of care, compassion, trust and learning throughout the group.
Colette sits on a number of other groups and task forces at national level. These include the Department of Health (DoH) Policy on Trauma Network, the National Sexual Abuse Steering Group, the Reform Communications and Culture Oversight Group and the National Patient Experience Survey Programme.
Colette is adjunct professor of nursing and midwifery at NUI Galway. She has an MSc in Business and Management at the Institute of Public Administration.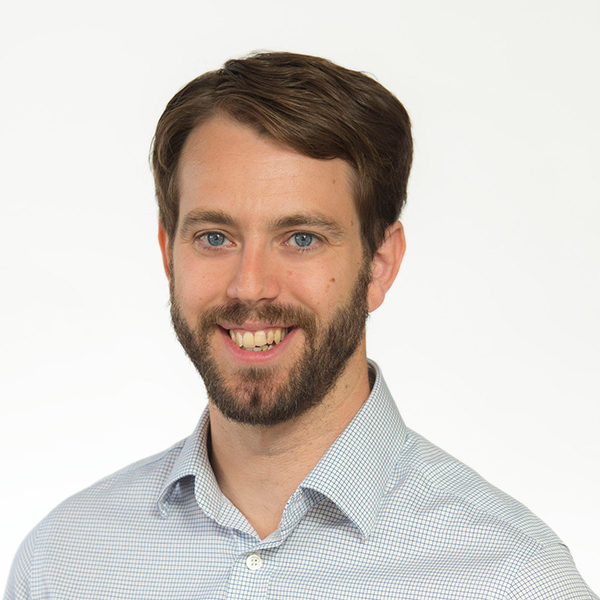 Adam Roberts, Head of Economics, The Health Foundation, UK
Adam joined the Health Foundation in July 2014 as Senior Economics Fellow, exploring past, present and future trends for health care funding in the UK.
Before joining the Health Foundation, Adam was a Senior Research Analyst at the Nuffield Trust where he worked on projects including the project funding gap facing the NHS in England and Wales, allocation of national resources to GP practices, lifetime cost for social care, travel distances for emergency care, and trends community prescribing.
He is leading a team to provide independent analysis on the current and future pressures facing the NHS and care system. Adam and his team have worked with The King's Fund researching the concept of a Transformation Fund for the NHS in England. The two organisations came together to undertake a programme of work detailing the key aspects of such a fund.
He graduated from Keele University in 2004 with a first-class dual honours degree in Statistics and Economics.
Michelle Kearns, Chief Information Officer, Caredoc and Founder and Director, One Healthtech Ireland
Michelle is the CIO of Caredoc and has worked with the team since 2004. Throughout her time in Caredoc, Michelle has been instrumental in developing the Caredoc eHealth ecosystem and using technology to support patients and clinicians. Michelle is an integral part of the team that has developed links and integrated the ICT platform with healthcare services throughout Ireland.
As part of her work in Caredoc, Michelle is a World Health Organisation Adviser and contributes to the WHO European Framework for Action on Integrated Health Services Delivery. She leads the WHO Global forum on Change Management that encourages members to exchange learnings – both good and bad – and share experiences with international colleagues.
Michelle is also the Director and founder of One HealthTech Ireland. One HealthTech is a community that supports and promotes women and other underrepresented groups in health technology and innovation. Different perspectives must be given a greater role in healthcare design, in order to build a health system that works for everyone.
Maev-Ann Wren, joint Research Area Co-Ordinator for Health and Quality of Life research, the ESRI
Maev-Ann is one of the lead researchers of a three-year programme of research, funded by the Department of Health, to provide evidence for the reform of the healthcare system, which commenced in July 2014. She was lead author of the first major publication from that programme, the ESRI Research Series Report An Examination of the Potential Costs of Universal Health Insurance in Ireland which was published in November 2015. Maev-Ann is also one of the lead researchers on a Health Research Board-funded project, which started in 2015 and will analyse the need for and the supply and utilisation of health and social services by area and the effects of non-acute service supply on acute hospital utilisation in Ireland.
She has a PhD in Economics from Trinity College Dublin (TCD), an MA in Economics from University College Dublin (UCD), and a BA in Economics and History from UCD. Her research interests include the effects of ageing on health and long-term care systems, drivers of health and long-term care utilisation and spending, the role of informal care in long-term care, the evolution of disability, the history of Irish health policy and of the health care system in Ireland, and the case for Irish health care reform.
Maev-Ann was lead researcher on the Stroke Rehabilitation in Ireland project, which reported in September 2014. She worked as Special Advisor to Roisin Shortall T.D., Minister of State at the Department of Health with responsibility for Primary Care, from 2011 to 2012. With Professor A. Dale Tussing of Syracuse University, New York, she was commissioned in 2005 by the Irish Congress of Trade Unions to review the Irish health care system and recommend reform. Their study was subsequently published as Tussing and Wren (2006) How Ireland Cares, New Island, Dublin. Her earlier book, Wren M.A (2003) Unhealthy State, New Island, Dublin, is a much-cited reference on the Irish health care system.
Maev-Ann worked as a journalist for The Irish Times from 1980 to 2004 in posts including Economics Editor, columnist, editorial writer and Assistant Editor.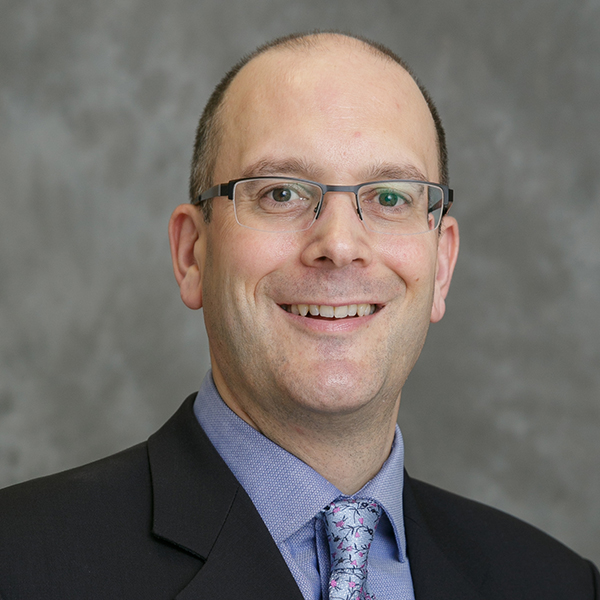 Dr. Brian Turner, Department of Economics, Cork University Business School, University College Cork
Having graduated with an MA in Economics in 1994, Brian spent seven years as a property analyst in London and Dublin, before joining The Health Insurance Authority – the statutory regulatory body for the Irish private health insurance industry – as Head of Research/Technical Services in 2002.
In 2005, he returned to UCC to study for a PhD in Economics, focusing on health insurance issues, which he completed in early 2010.  He now lectures in the Department of Economics in Cork University Business School at UCC, focusing in particular on health and insurance issues.  His research has been published nationally and internationally and he is a frequent contributor to national media discussions on the Irish health system.
Brian is also co-director of the Postgraduate Diploma/MSc in Health Economics Practice, an online programme designed to teach health sector practitioners the skills to apply economic decision-making in the health sector.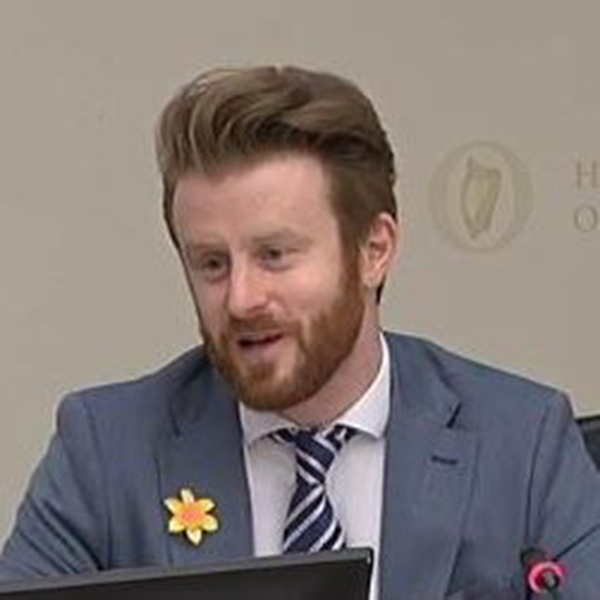 Paul Gordon, Co-Chair, Health Reform Alliance and Policy and Public Affairs Manager, Irish Cancer Society
The Health Reform Alliance is a coalition of charities which campaigns for reform of the health and social care system.
Prior to joining the Irish Cancer Society, Paul worked as an aide to the Minister of State with responsibility for Primary Care and the Minister for Communications, Energy and Natural Resources, and has also worked in European and International Affairs at the Departments of Education and Taoiseach.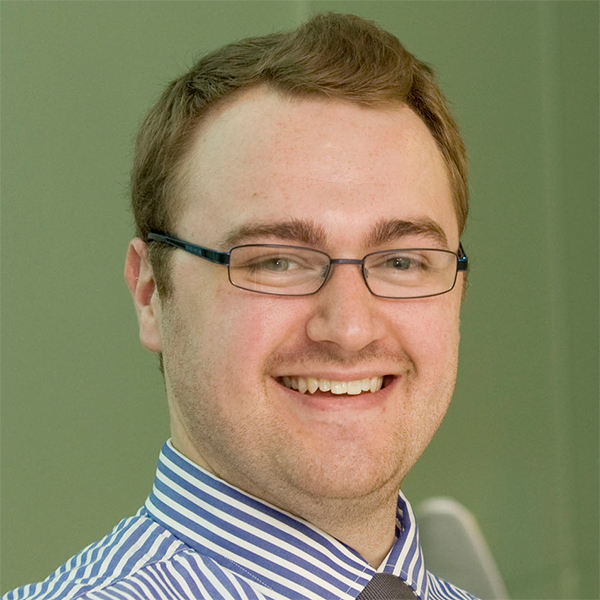 Conor Malone, HSE/NDTP National Fellow for Innovation and Change
Conor is an ophthalmic surgery trainee at the Irish College of Ophthalmologists and the first HSE/NDTP (National Doctors Training and Planning) National Fellow for Innovation and Change. Conor graduated from the Royal College of Surgeons in Ireland (RCSI) before pursuing postgraduate degrees in healthcare IT at University College Dublin and in eye surgery at Ulster University. He is currently a studying innovation at HEC Paris.
Conor has worked as a Clinical Tutor and Research Fellow at RCSI, the Royal Victoria Eye and Ear Hospital, and Trinity College Dublin. His management and non-clinical experience includes posts as Chief Registrar, Fellow in Medical Education, and Chief Medical Information Officer. Conor's special interests include oculoplastic surgery, quality improvement for patient safety, the application of artificial intelligence and robotics in medicine, and the development of surgical training.
Kevin Cullen, Director, WRC
WRC (Work Research Centre) is an independent research organisation working in the health and social care field. Kevin's work focuses especially on health and social care innovation, including technology assessment, evaluation studies and policy support work. He has led many Irish and European policy-support and other research in these areas. Recent Irish work includes studies on innovations in dementia care, assistive technology, eMental Health, and telecare and telehealth. European work includes co-authoring a WHO policy briefing on telehealth to support integrated care, examination of the social impacts of eHealth for the European Commission, and participation in a number of multi-country projects piloting and evaluating digital innovations in health and social care.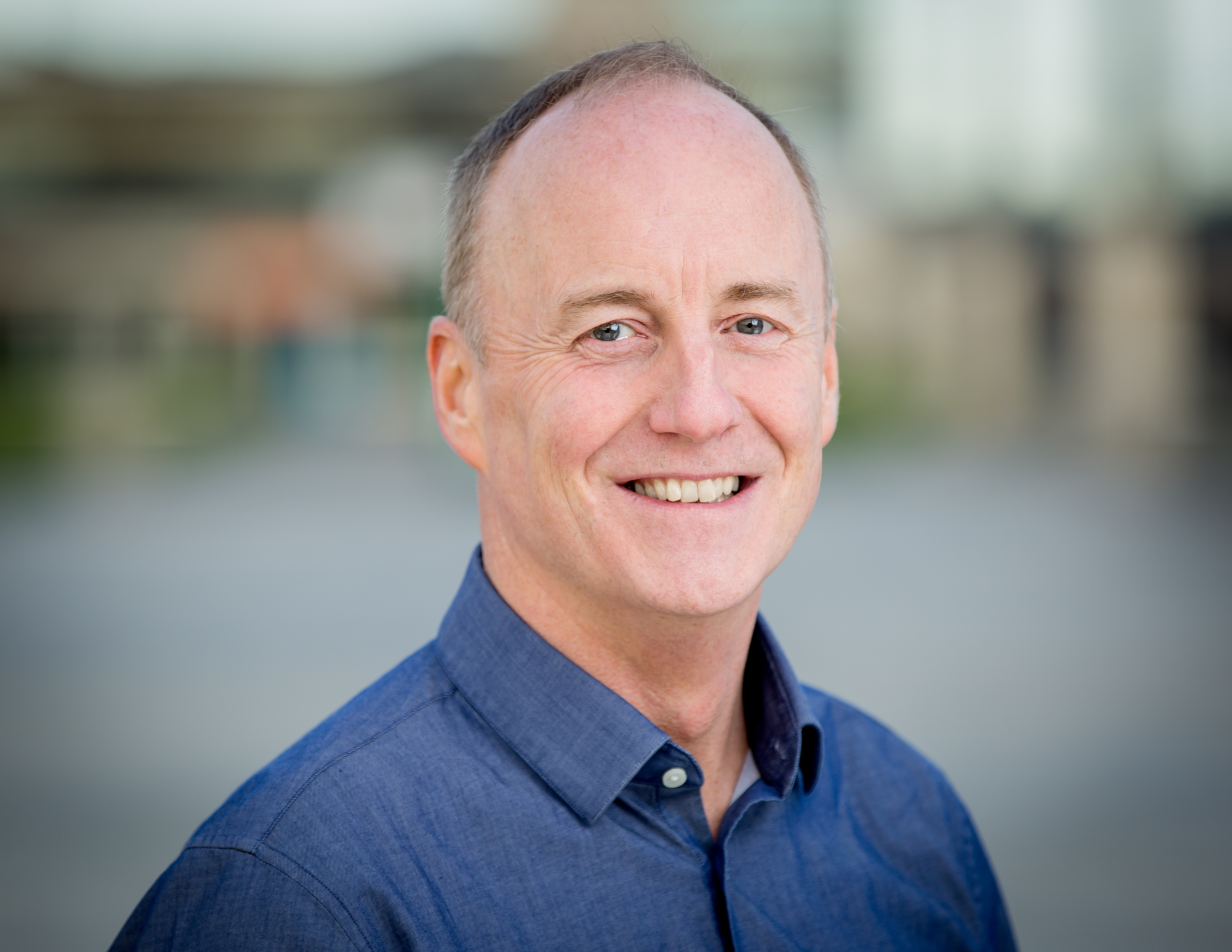 Andrew Ferguson, CEO, Softworks
With over 28 years' experience in the software industry, Andrew is recognised as an expert and innovator in the workforce management arena and is invited to speak regularly at conferences and events globally. Andrew's focus is on developing and delivering exceptionally user-friendly, comprehensive and optimised solutions. He places particular emphasis on anticipating the future direction of technology and leveraging the benefits to provide a platform to manage all workforce related activities.  
Brigid Doherty , CEO of Patient Focus
Brigid has worked in healthcare in Ireland and the UK for over 45 years. She has experience in maternity, hospitals, the community and hospice care. Brigid has significant management experience at various levels throughout her career. Prior to joining Patient Focus, Brigid was Director of Patient Services at St. Joseph's Hospice in London, a 48 bed in-patient unit and day hospice having responsibility for management of all clinical services and day to day running of operations. Brigid managed a senior team of direct reports and an annual budget of £3.5 million.
She joined Patient Focus as a Patient Advocate in 2010, an Independent National Advocacy charity, operating since 1999. Brigid was appointed CEO in January 2017. Patient Focus provides support and guidance to individuals who believe they have had an adverse outcome as a result of an experience within the Irish healthcare system.
Brigid also currently sits on a number of Department of Health, HSE and HIQA advisory committees and is a member of the Board of the National Office of Clinical Audit (NOCA).
Diane Nevin, Lecturer, Entrepreneur, Board Member, HSE (eHealth Ireland Committee) and Board Member, GMIT Innovation Hubs
Diane is part of the eHealth Ireland board since it was founded in 2015.
An entrepreneur who founded a healthcare startup that focused on software and analytics to track and monitor high risk patients, she is currently lecturing in Entrepreneurship and Innovation. Diane has a passion for design thinking methodologies and change.
She believes we require substantial changes within our health services if we are to meet our patients' expectations now and in the future. And believes that eHealth Irelands commitment to meet these expectations, through the use of technology enabled solutions, is the way of the future.
Diane is also very passionate about patient engagement within our health services and is currently on the implementation committee board for patient and family engagement with Mayo University Hospital.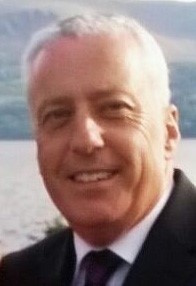 Michael O'Sullivan, Director, MyhomeCare
Michael O'Sullivan has worked in the Healthcare Industry since 1981. Michael trained and qualified as a Registered General Nurse (Cork University Hospital), Registered Psychiatric Nurse (St. John of God Hospital) and Child & Adolescent Mental Health Nurse (former Eastern Health Board).
Michael has extensive experience of managing and developing services at Primary Care level as a Transformation Development Officer and project managed the delivery of one of the largest Irish General Practitioner Cooperatives, South Doc in Cork City and County. Michael has overseen and managed community and hospital service developments locally, regionally and nationally as the Area Director of Mental Health Nursing, Cork & Kerry Community Healthcare. In 2017 Michael joined Servisource and MyhomeCare supporting business development and clinical teams in provision of complex case management within the clients home. Michael holds a Masters in Healthcare Management from RCSI.
Mary O'Brien, Co-Founder and CEO of VideoDoc
Mary O'Brien co-founded VideoDoc in 2014 with Damian Kissane, they shared a common vision to create access to healthcare using technology. The vision for VideoDoc is to tackle the growing problem surrounding healthcare provision and thereby developed a service which offers a viable alternative to patients, corporates and healthcare providers. VideoDoc is uniquely providing both the technology as a stand alone solution to clients and an online doctor service, also a white label the platform for clients and have integrated their APIs into partner's technology.
VideoDoc.ie is Ireland's only on-demand, online GP service operating 7 days a week, from 8am to 10pm, enabling people to see a doctor online through a secure, video platform on web or mobile app.
Dr. David Hanlon, GP and National Clinical Advisor and Group Lead Primary Care, HSE
Dr David Hanlon is a GP. He is currently the HSE clinical advisor in primary care, in this role he works across a variety of divisions and care settings promoting an integrated approach to care delivery. As part of the clinical strategy and programmes division in HSE he is joint lead (with Dr Orlaith O'Reilly) of the integrated care programme for prevention and management of chronic disease. Other current work includes sponsorship of the shared record programme, (a key component of the national electronic health record) and input into a wide range of reform initiatives.
Dean Sullivan, Deputy Director General (Strategy), HSE
Dean Sullivan joined the Health Service Executive in August 2017, taking up the role of Deputy Director General – Strategy. In this role Dean leads the HSE's planning and reform process across the health and social care system.
Dean brings to the Deputy Director General – Strategy role a wealth of experience in strategic and operational planning and service delivery in health and social care. He has worked at a senior level for a number of years in different roles taking forward reform in the Northern Ireland health and social care system. In his previous role as Director of Commissioning in the Northern Ireland Health and Social Care Board, Dean personally oversaw a number of high profile regional service developments including the introduction of the new radiotherapy service in Derry.
Dean has 30 years' experience in the public and private sectors. Dean, who trained as an accountant with the National Audit Office in London, previously worked as a senior civil servant for the Department of Health in Northern Ireland, overseeing the delivery of significant improvements in waiting times across a range of hospital and community services. Prior to this, Dean worked as a Management Consultant with Price Waterhouse and PA Consulting Group. In PA Consulting Dean played a lead role in supporting the development by the independent Acute Hospitals Review Group of a comprehensive strategy to transform health and social care services in Northern Ireland.
Pauline O'Neill, COPD Support
Pauline lives in Drogheda Co Louth and has COPD which was diagnosed in 2005. In 2014 she started a COPD support group in Drogheda and to date they have secured a respiratory ward in Our Lady of Lourdes Hospital in Drogheda. Recently she attended the launch of Breath in Dundalk where there are 22 PhD students researching COPD. She has been involved in the work of two books that are coming out in 2018 – one on palliative care called Looking to the future and one on how to cope with COPD called COPD and ME.
Michael Robson MBBS FRCS(Eng) MRCOG FRCPI, Consultant Obstetrician and Gynaecologist, The National Maternity Hospital
Michael trained and qualified St Thomas's Hospital, London England MBBS 1982.
He was a Consultant Obstetrician and Gynaecologist at Wycombe General Hospital England from 1995-2004 and Clinical Director 1995-2001.
He was Master of The National Maternity Hospital in Dublin from 2005 – 2011.
Michael is Clinical Director of the development and implementation of a National Electronic Patient Record for maternity and neonates in Ireland which is currently being implemented in Ireland.
Dr. Sarah Barry, PhD, Assistant Professor of Health Services Management at the Centre for Health Policy and Management, Trinity College Dublin
Dr. Barry's research interests navigate the spaces of knowledge making, sharing, transfer and learning for policy and health system organisation. Sarah is currently working on universal health care implementation through the Pathways to Universal Health Care Project (HRB funded) and in collaboration with the Irish National Programme for Integrated Care of Older Persons. She has coordinated change programmes with a variety of organisations both overseas and in Ireland and has been a visiting lecturer at the Milltown Institute of Theology and Philosophy and at IBAT Business College Dublin. Recently Sarah has worked with the Irish Government's Oireachtas All-Party Committee on the Future of Health Care in Ireland in developing its Sláintecare report and recommendations.