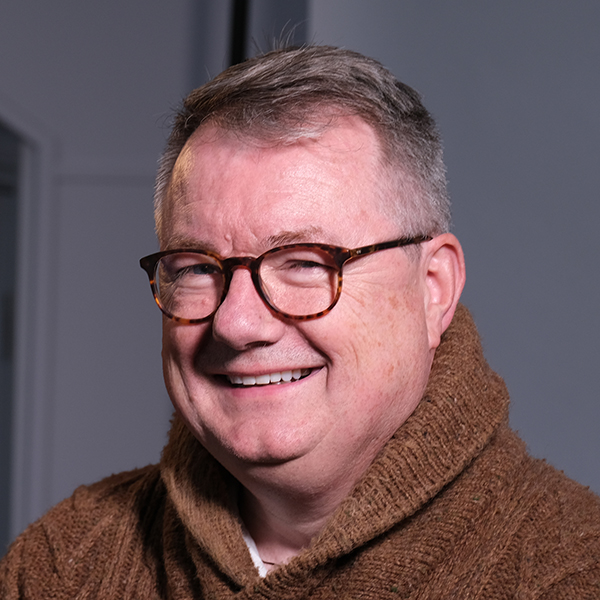 Prof Brian Dolan OBE, FFNMRCSI, FRSA, MSc (Oxon), MSc (Nurs), RMN, RGN
Brian qualified as a psychiatric nurse at St Mary's Hospital, Castlebar then worked at the acute unit in Galway before undertaking general nurse training at St Mary's Hospital, Paddington. Most of his clinical career was in acute mental health and emergency care. He also worked in academic general practice at King's College, London.
He is Director of Health Service 360, UK, and works in New Zealand, Australia, the UK and Ireland providing leadership programmes and systems improvement through culture change, including the online ICARE program co-created with Prof Lynda Holt, which has been delivered online to over 1,000 staff across Ireland by the National Clinical Leadership Centre for Nursing & Midwifery. From 2005-2022, Brian held a rolling contract as Director of Service Improvement in Canterbury, NZ, one of the world's most successfully integrated health and care systems.
He has published over 70 papers and is author/editor of seven books, mainly on emergency care and leadership. He is currently working on books on deconditioning, emergency nursing (4th edition) and 'Teacher as Practitioner' (5th edition), all of which will be published in mid-late 2023. Brian is Honorary Professor of Leadership in Healthcare at the University of Salford, Manchester and Honorary Adjunct Professor of Innovation in Healthcare at Bond University, Southeast Queensland.
He is also the originator of the Last 1000 Days and EndPJparalysis social movements which are about valuing patients' time and encouraging early mobilisation of hospitalised patients. In 2018, he was publicly voted one of the 20 most influential people in the history of the NHS. In the 2019 Queen's New Year's Honours List, Brian was awarded an OBE 'For Services to Nursing and Emergency Care'. Also in 2019, he was awarded Fellow by Election of the Faculty of Nursing & Midwifery of the Royal College of Surgeons in Ireland.
In 2021, he became Honorary President of AGILE: the Chartered Society of Physiotherapists network for physios working with older people – the first nurse to do so.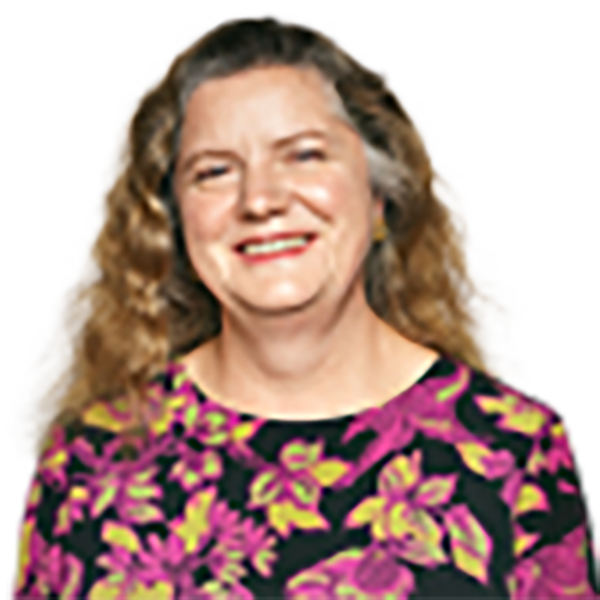 Helen Buckingham, Head of Strategy, the Nuffield Trust, UK
Helen joined the Nuffield Trust in 2017 as Senior Fellow, working on a range of health policy issues. She has 25 years' experience in NHS roles, including senior roles in national bodies, as well as in both commissioner and provider organisations. In June 2018 Helen took on the role of Director of Strategy and Operations for the Trust.
A finance professional by background, her past roles include Director of Strategy and Organisational Development in a mental health trust; PCT Chief Executive; Chief of Staff at Monitor; and most recently Director of Corporate Affairs at NHS Improvement.
Helen has interests in the development and implementation of strategies leading to clear delivery of outcomes. She also focuses on the development of effective partnerships within organisations and across systems, and between public sector bodies and the populations they serve.
Helen was appointed as the Chair of National Voices in December 2020, a role which will enable her to continue her work supporting organisations to look at policies and practice through a truly person-centred lens, ensuring that people who use services are never seen as less important than those who deliver them.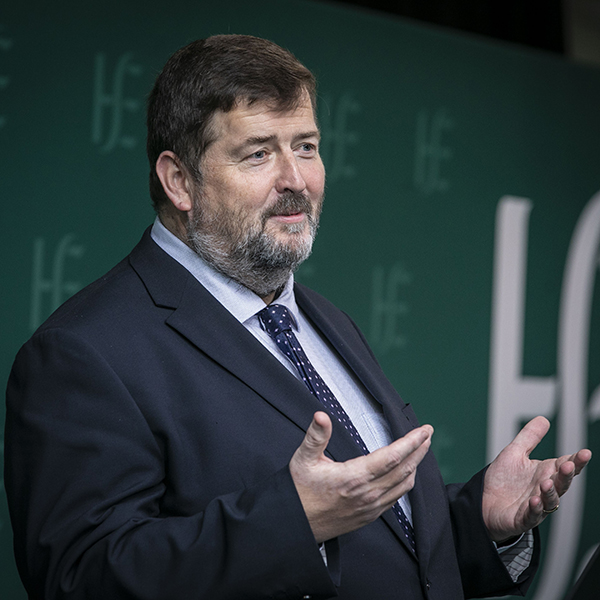 Stephen Mulvany, Acting Chief Executive Officer, HSE
Stephen commenced his current role in October 2022. Prior to this, he held the position of Chief Financial Officer since 2014, having accountability for financial and operational planning and service delivery of the organisation. By ensuring a strong and integrated financial performance system is in place, which assists the Chief Executive Officer on all strategic and operational matters relating to budgetary management, forecasting needs and the securing of funding for health and social care services.
Key focuses of Stephen's 30+ year career to-date within the public sector include stewardship, accountability, financial planning, management, as well as corporate and professional leadership. Before his current role as Acting CEO, he has held various roles throughout the executive including Chief Financial Officer, National Director for Mental Health, National Director of Finance, and Regional Director of Operations in Dublin Northeast as well as Hospital Network Manager. Prior to this Stephen worked for several years in local government. He is a Certified Accountant (FCCA) with a Postgraduate Diploma in Management and Application of Information Technology in Accounting, an MSc in Management Practice and a Certificate from the Institute of Directors.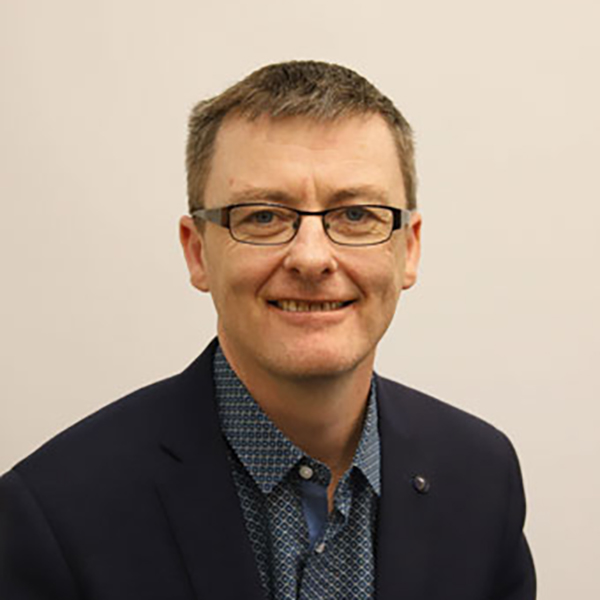 David Cullinane TD
 David is a Sinn Féin TD for Waterford and has been the party's spokesperson on Health since the 2020 General Election. He previously served as the party's spokesperson on Climate Action, on Public Expenditure and Reform, and on Brexit. David was first elected to Waterford City Council in 2004, to the Seanad in 2011, and to the Dáil in 2016.
 David has long been a supporter and advocate for universal healthcare. He is particularly interested in the mechanics of delivering a National Health Service, in particular regionalisation, reform of capital planning, and long-term, evidence-based workforce planning involving healthcare and higher education stakeholders.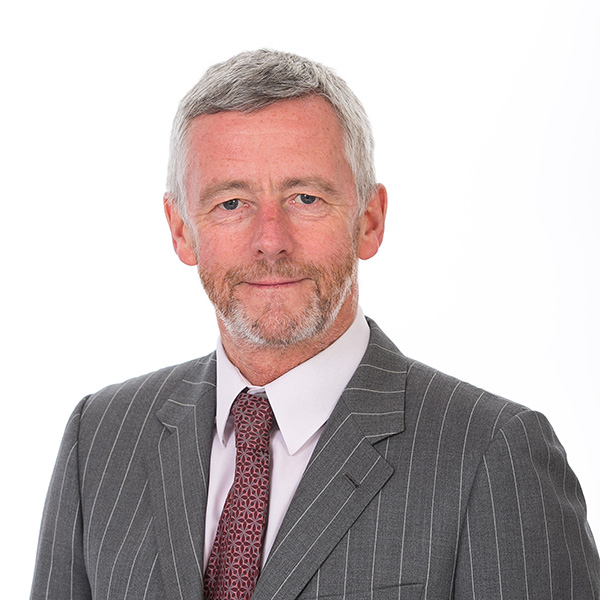 Dr Philip Crowley, National Director for Strategy and Research, HSE
 In his previous national health service roles over the last 10 years Philip was national lead for quality and patient safety and national lead for quality improvement.
 He leads on strategic planning, research, population health and wellbeing, global health, human rights and performance reporting to the HDE Board
 Philip is a graduate of the Advanced Training Programme in Healthcare Delivery Improvement, Intermountain Healthcare Salt Lake City Utah. He is a doctor who works part-time as a General Practitioner and worked for five years in Nicaragua, trained in public health in Newcastle Upon Tyne and worked for 6 years as Deputy Chief Medical Officer in the Department of Health.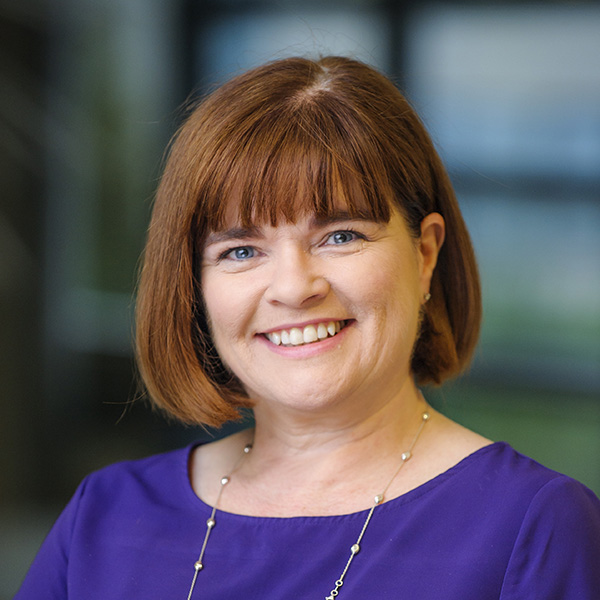 Lucy Nugent, CEO, Tallaght University Hospital (TUH)
 Lucy joined TUH as Chief Operations Officer in 2014, moved to the role of Deputy CEO in 2016 and was appointed CEO in 2019. Prior to joining TUH she worked in the Acute Hospitals Division as Head of Quality Assurance & Risk Management, Clinical & Patient Services Manager in the Children's University Hospital Temple Street. Prior to that Lucy worked in several nursing roles as a registered general and children's nurse. In addition to her nursing qualifications, she has an MSc in Healthcare Management (TCD), BSc Nursing Studies (DCU), a Diploma in Infection Control (RCSI), a Diploma in Leadership & Quality in Healthcare (RCPI) and is a recent graduate of the IESE Business School Advanced Management Programme.
Lucy is a Past President of the Health Management Institute of Ireland and has represented it on several committees of the European Association of Hospital Managers and the International Hospital Federation.  She is President elect of the European Association of Hospital Managers and is the first female to hold this position in its 52-year history.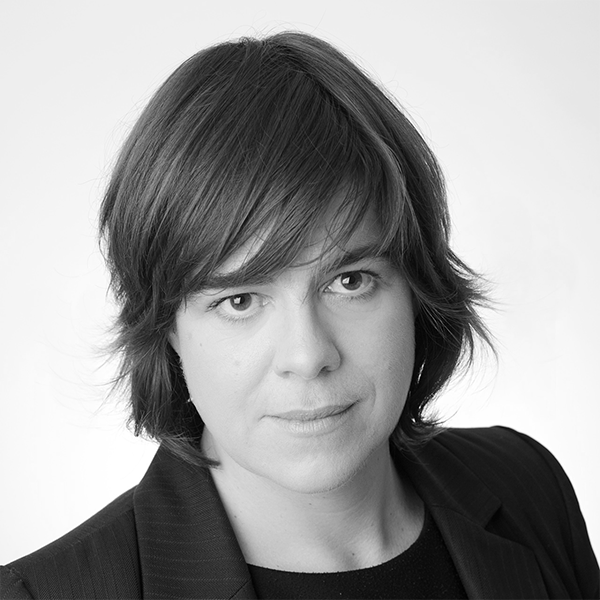 Sara Burke, Associate Professor in Health Policy and Management and Director of the Centre for Health Policy and Management, School of Medicine, Trinity College Dublin
 Sara is the Principal Investigator on an Irish Health Research Board funded project 'Health system foundations for effective Regional Integrated Care Areas (RICAs) – co-producing evidence to inform the design of regional areas to support integrated care in Ireland'.  She previously co-ordinated the research project 'Mapping the pathways to universal healthcare' which informed the development of Sláintecare. Prior to that, Sara worked as part of Irish, European and WHO research team monitoring what happened the Irish health system during the economic and financial crisis. Her PhD was an in-depth analysis of the politics of health policymaking in Ireland in the early 2000s.
Sara has worked for over 20 years as a health policy and systems researcher. She is the module lead on Health Policy for the SPHeRE PhD programme and Trinity's MSc in Health Services Management. Her book entitled Irish Apartheid; Healthcare Inequality in Ireland was published in 2009. She occasionally writes and broadcasts on health matters.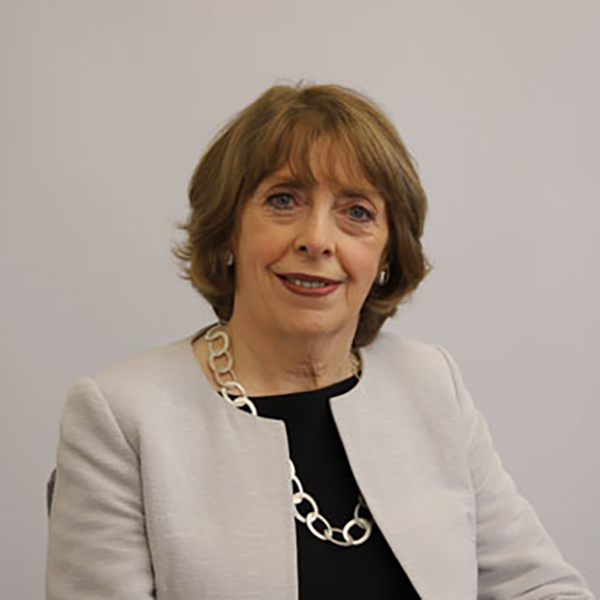 Roisin Shortall TD, co-leader and co-founder of the Social Democrats
Róisín Shortall TD is co-leader and co-founder of the Social Democrats. She is party spokesperson on Health; Finance; and Public Expenditure and Reform. She is a member of the Health Committee.
She has been re-elected at every general election since first winning a Dáil seat in Dublin Northwest in 1992, giving her 28 years' experience in national politics.
A former primary school teacher with a degree in Economics and Politics, Róisín has throughout her career been particularly vocal on social justice issues, in all its forms, and good governance.
She is a former Minister of State at the Department of Health and chaired the All-Party Committee on the Future of Healthcare which produced the Sláintecare reform plan for the Irish health service.
Róisín is passionate about accountability and fair distribution of resources.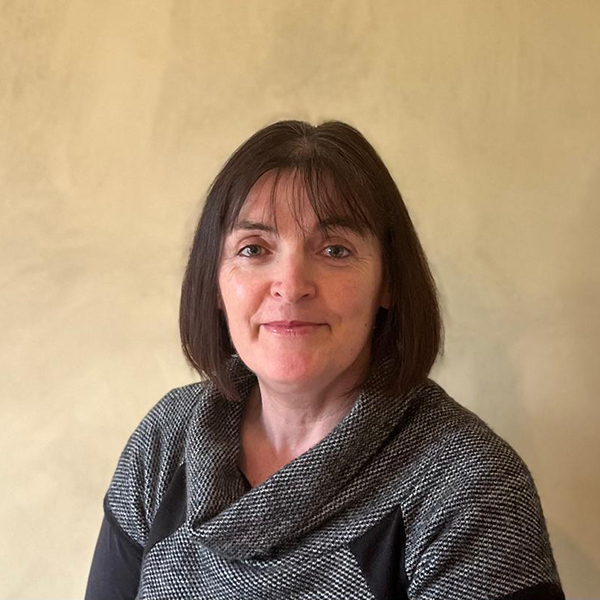 Norma Caples, Clinical Nurse Specialist in Heart Failure, Irish Heart Foundation & University Hospital, Waterford
 Norma has over 20 years' experience of working in cardiology. Her current role is as Advanced Nurse Practitioner (ANP) in heart failure at University Hospital Waterford. In this role she has developed a rapid initiation of heart failure medication clinic, ANP-led diagnostic clinic and administration of intravenous iron clinic in the community setting. Previously Norma was lead nurse for the National Heart Failure Programme and National Heart Programme in Ireland. She is past Chair for the Irish Nurses Cardiovascular Association (INCA) and the Irish Association of Heart Failure Nurses (IAHFNurses). Currently she has undertaken a PhD study, with Trinity College Dublin, to examine the use, impact, effect and perceived value of a mobile app on patients with heart failure and service providers.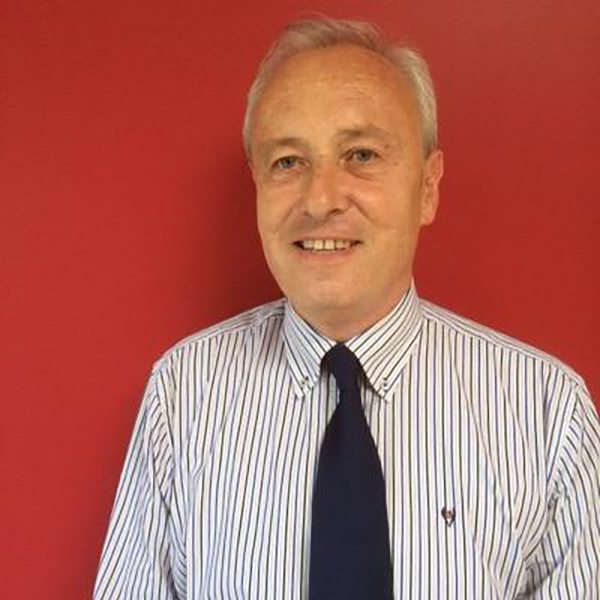 Dr Ronan Fawsitt, GP
 Ronan is a GP based in Kilkenny city. He has been involved in integrating care between GPs and St Luke's Hospital in Kilkenny over many years. He was the founder Chair of the Carlow-Kilkenny Local Integrated Care Committee (LICC). He is a Member of the Slaintecare Regional Health Areas (RHA) Advisory Group since 2021, having been a member of the Slaintecare Implementation Advisory Committee (SIAC) from 2018 to 2021. Ronan served as GP/Primary Care advisor on the Ireland East Hospital Group (IEHG) Executive from 2015 to 2020. In 2016, the Carlow-Kilkenny LICC was awarded the Best GP-Hospital Collaboration nationally by GP Buddy. With Prof Ken McDonald, he was involved in setting up the Heart Failure Virtual Clinics which integrates care for patients close to home and reduces hospital reliance. He is a former Chair of the Kilkenny Faculty of the Irish College of General Practitioners (ICGP) and serves on the ICGP National Council.  He also served for 6 years as Chairman of the Board of the Presentation secondary school in Kilkenny and is currently a non-executive Director on the Board of Aiseiri / Aislinn Addiction Treatment Services in Cahir.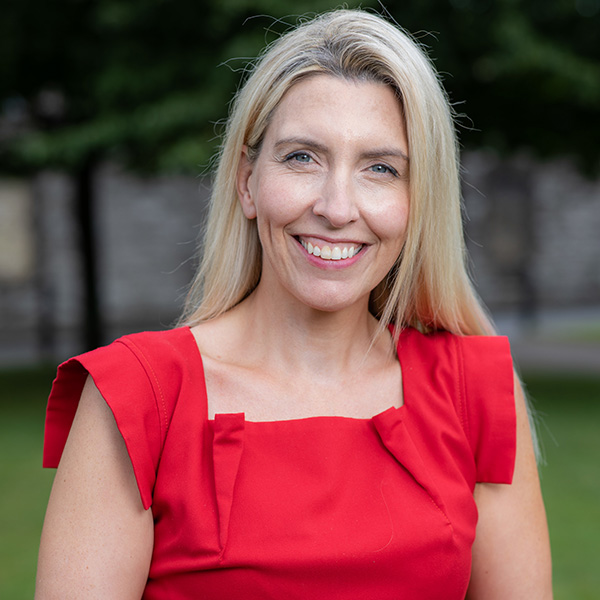 Yvonne Goff, National Director for Change & Innovation, HSE
Yvonne is a data driven innovation leader and healthcare professional with a track record of using technology to enable healthcare outcomes. She is an experienced leader of large-scale change underpinned by robust data and information with a focus on evidence based, data-driven, co-ordinated approach to the planning and delivery of care across the health system.
Yvonne has significant experience of shaping and leading technology-enabled transformation programmes and engaging clinicians throughout the change lifecycle to design and deliver solutions that improve the quality of care. She has more than 20 years' experience in healthcare and has significant achievements in developing strategy and delivering associated implementation Innovation and transformation programmes at national, regional and local level.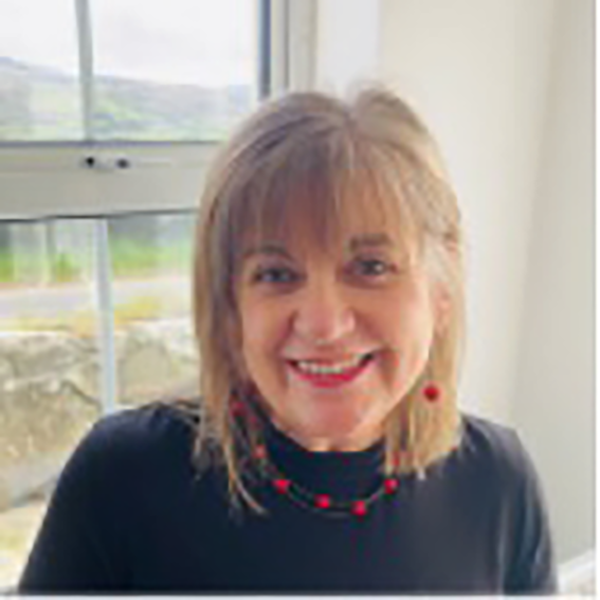 Dr. Susan Kent, independent Health Consultant, Clinical Nurse, Associate Professor Nursing, Midwifery, Public & Community Health, Dublin City University. Member of National Screening Advisory Council
 Susan has had a nursing and midwifery career spanning 35 years. She was appointed Deputy Chief Nursing Officer with responsibility for women's health, child health, welfare and primary care services. Susan is a public speaker on nursing, midwifery and health policy. She has been invited to speak internationally in USA, Italy and China on several occasions.
She has a long practice and academic experience and has worked in acute and community areas, primary, secondary and tertiary care settings. Her academic and professional experience and qualifications were obtained in Ireland and the UK. She hails from Jervis Street hospital and studied in Salford University Manchester, UCD Dublin, Ulster University Belfast, Queens University Belfast and Trinity College Dublin. She also teaches on the Mary Seacole Programme for the NHS leadership programme in the UK.
Susan was awarded the Nurses Medal in Jervis Street and Midwife of the Year in Manchester. She has a professional background of leadership within her areas of practice. She has also worked for long periods with populations in vulnerable groups in society. Susan has had a long practice involvement in foster care and child protection and has led on many national initiatives and projects for improvement of patient care. Susan is peer reviewer for the British Journal of Nursing and the Child Abuse review journal.  Susan is published in Child health, Traveller health and Maternity ICT processes. She has also published in child protection collaboratively with colleagues from Israel on the TACHYwe Tempus EU project. She was awarded a PhD from the School of Social Work and Social Policy and the Children's Research Centre in University College of Dublin, Trinity College in 2017.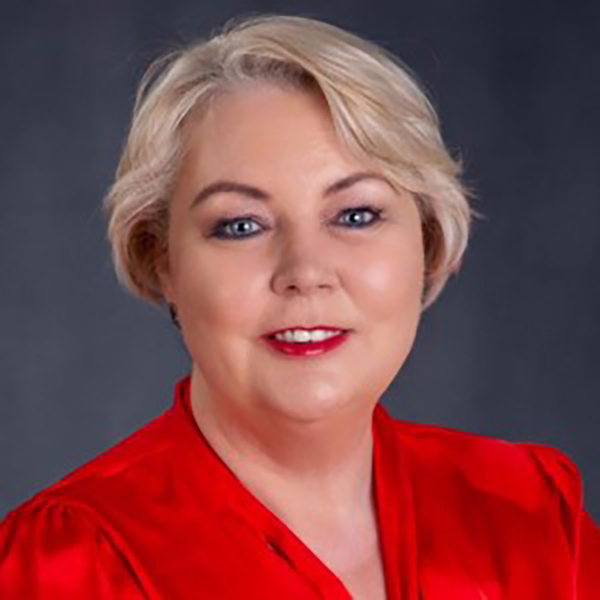 Lorraine Smyth, Communications & Innovations Lead, Office of the Director of Digital Academy & Digital Transformation, HSE
Lorraine has over 20 years' experience in the Health Service Executive across several roles including Digital Health change and innovation, Human Resources and Logistics. She has managed numerous national projects in the Digital Transformation team and was co-founder of the HSE Digital Academy Forum. Lorraine was COVID-19 Laboratories Logistics Lead during the pandemic and now works with the HSE Change and Innovation team in Acute Strategy.
She was the winner of the "Women in Tech Awards – Innovator of the Year" award and" Digital Transformation Leader of the year" award in 2021. Lorraine recently completed her MSc. In Digital Transformation and was awarded "Student Project of the Year" at the Irish Healthcare Awards in 2021 for her project in Digital Healthcare "Remote monitoring of Covid -19 patients".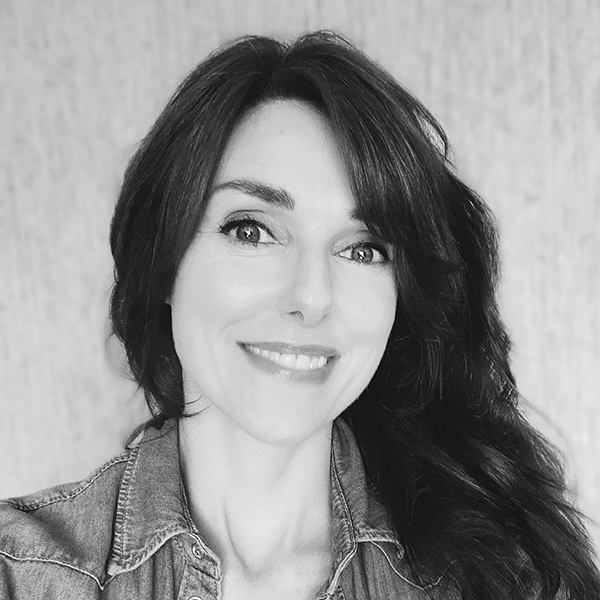 Dr Mary O'Riordan, co-founder, HaPPE Earth
Mary has been 18 years in clinical medical practice, the last 8 of those involved with public health medicine, specialising in emergency response for highly emerging infectious threats. She has been the International Health Regulations (IHR) and ECDC Irish Focal Point representative for emerging, infectious threats. Mary has in-depth knowledge of inter-sectoral collaboration when dealing with complex, societal issues related to infectious diseases. She is highly interested in bringing practical solutions to the One Health agenda working with Health, Environment and Agriculture for sustainability in healthcare.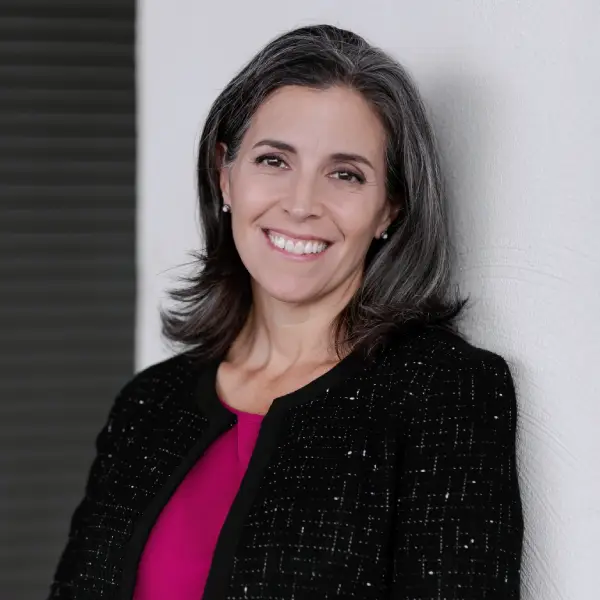 Deb Mangone, Country Manager, Pfizer Healthcare Ireland
In September 2022, Deb was appointed as County Manage, Pfizer Healthcare Ireland. In this role, Deb is responsible for Pfizer's commercial business in Ireland, and is working to deliver breakthroughs that change patients' lives.
Prior to this, Deb was Vice President, Pfizer Hospital, EU2 Cluster Lead. In this capacity, Deb led a diverse team of approximately 200 colleagues, and was responsible for Pfizer's Hospital business across Germany, Italy, Russia, Belarus, Turkey, Poland, Greece, Cyprus and Malta. During her time working in Pfizer Hospital, Deb focused on delivering treatment options and breakthroughs for some of the most pressing health issues, including AMR and COVID-19.
Prior to this role, Deb was Pfizer Finland Country Manager. Deb led Pfizer Finland for nearly 2 years, all during the COVID-19 pandemic. During this time, Deb was a Board member of the industry association and led the conversation for Pfizer Finland both internally and externally.
Deb joined Pfizer in 2001 and has held several enabling function positions of increasing responsibility and scope including Vice President, Executive Operations, NYHQ Site Lead and Chief of Staff to CEO Albert Bourla. Preceding Pfizer, Deb worked for Kozmo.com, Ernst & Young and Tompkins Associates, Inc. as an engineer and general consultant. She holds BS and MS degrees in Industrial Engineering from North Carolina State University and an MBA from Columbia University. She lives in Dublin, with her husband, son, and daughter. In her free time, she loves being with her family and enjoys cooking and baking. She also finds time for yoga and exercise, reading and travel.