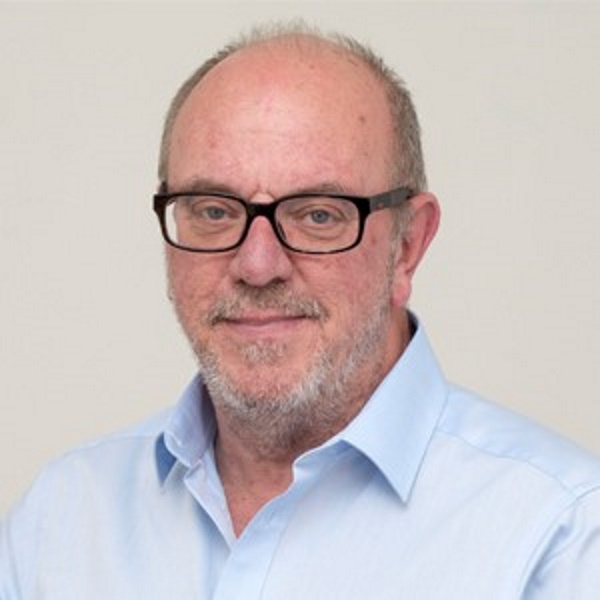 Sir David Nicholson KCB CBE, Chair, Worchester Acute Hospitals NHS Trust, Chair, Herefordshire and Worcestershire Integrated Care System (ICS) and Chair, Sandwell and West Birmingham Hospitals NHS Trust
Sir David Nicholson's career in NHS management has spanned more than 30 years and has included the most senior posts in the service. He was Chief Executive of the NHS for 7 years from 2006-2013 and then, following a major national restructure, became the first Chief Executive of the organisation now known as NHS England from 2013-2014.
Since his retirement from the NHS in 2014, he has taken on a number of international roles providing advice and guidance to governments and organisations focused on improving population health and universal healthcare coverage.
He has worked in China, Brazil, the USA, Europe and the Middle East, independently, and in association with the World Health Organisation and World Bank.
Sir David is Chair of the Universal Health Coverage Forum of the World Innovation Summit for Health. Other roles include adjunct Professor of Global Health at the Institute of Global Health Imperial College, Advisor to the British Association of Physicians of Indian Origin and Lancet Commissioner to Global Surgery.
Sir David's contribution to healthcare was recognised by the award of the CBE in 2008, and he was knighted by Her Majesty the Queen in 2010.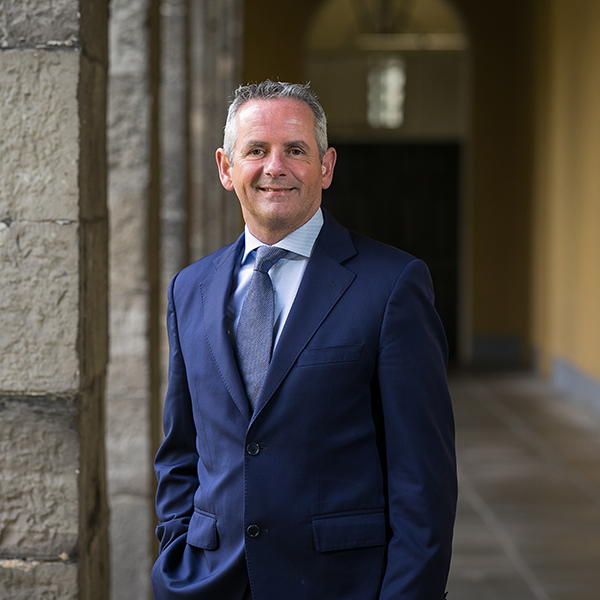 Paul Reid, Chief Executive Officer, Health Service Executive
Paul has led large organisations in the private, not-for-profit, central and local Government sectors. In May 2019 he was appointed CEO of the HSE. Paul has the privilege of leading over 117,000 dedicated staff who deliver a wide range of health services across Ireland. Paul is a passionate public servant whose vision for the health service is to focus on long term planning by implementing Sláintecare and delivering effective and safe services within available resources. 
 From 2014 to 2019 he was Chief Executive of Fingal County Council, one of the largest Local Authorities in the state.  Under his leadership, Fingal was the leading local authority in terms of social and private housing development.  It also led the way in terms of attracting Foreign Direct Investment and job creation across all sectors, through active land management and working with National State Agencies.   
Between 2011 and 2014, Paul worked as the Chief Operations Officer in the Department of Public Expenditure & Reform.  He was responsible for leading a whole set of reforms across the public service.  In this role he negotiated the Haddington Road Agreement, with the 26 Public Service Trade Unions, to reduce the public service pay bill by €1BN.
From 2010 to 2011, Paul worked as Head of Corporate Affairs with Trócaire, the Irish International Aid Agency.   Whilst there, he worked on an agenda to strengthen the overall governance of the organisation and on the implementation of best practice in HR, Finance, Risk Management and Communications.
 Paul's previous career was as the Executive Director of Networks & Operations with Eircom. Hecarried out a number of other roles within Eircom in Sales, Marketing and Contact Centre Management. He holds an MBA from Trinity College and a BA in Human Resources and IndustrialRelations from the National College Ireland. Paul looks forward to building confidence and trust in our health service by supporting staff to deliver quality patient care through a new model of integrated services.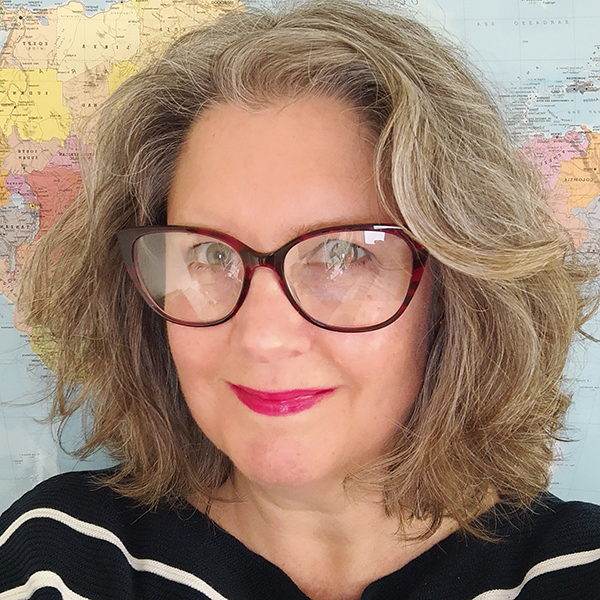 Dr Niamh Lennox-Chhugani, Chief Executive, the International Foundation for Integrated Care
Niamh has 30 years' experience in evidence-based transformation in healthcare internationally as a clinician, academic and consultant. Her experience has included integrated health and education service design and provision for children in the NHS in the early 1990's, health system policy reform in post-conflict Bosnia-Herzegovina, advising on health system reform in the Russian Federation, scaling up infectious disease programmes in sub-Saharan Africa and implementing new care models in the NHS. As a subject matter expert on integrated care as part of wider healthcare reform, she has spoken at conferences, on panels, written papers, contributed as part of international teams to health system reviews. She has a PhD from Imperial College London in organisation change in healthcare.
The International Foundation for Integrated Care is a not-for-profit educational network that crosses organisational and professional boundaries to bring people together to advance the science, knowledge and adoption of integrated care policy and practice. The Foundation seeks to achieve this through the development and exchange of ideas among academics, researchers, managers, clinicians, policy makers and users and carers of services throughout the world.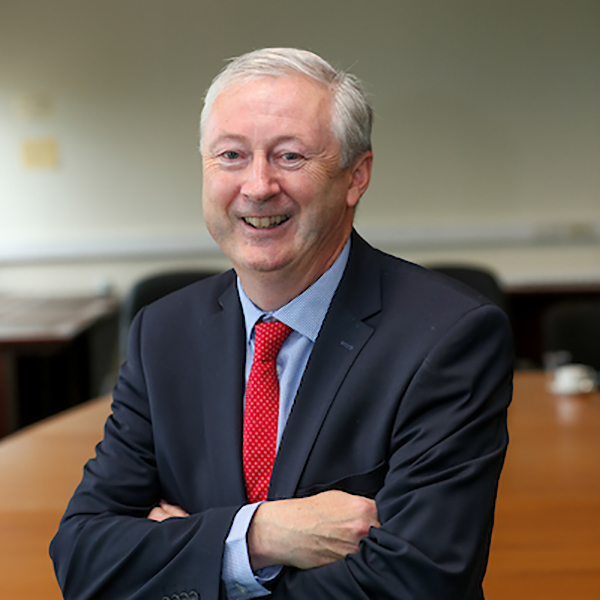 Martin Curley, Director, Digital Transformation and Open Innovation, HSE
Martin is helping enable the digital transformation of Ireland's health service. He was formerly Chief Information Officer (CIO) at the HSE. Prior to joining the HSE, Martin was Senior Vice President and group head for Global Digital Practice at Mastercard. Previously, Martin was vice president at Intel Corporation and Director/GM of Intel Labs Europe, Intel's network of more than 50 research labs, which he helped grow across the European region. He also served as a senior principal engineer at Intel Labs Europe leading Intel's research and innovation engagement with the European Commission and the broader European Union research ecosystem. Prior to this, Martin was Global Director of IT Innovation and Director of IT Strategy and Technology at Intel. Earlier in his Intel career, he held a number of senior positions for Intel in the United States and Europe. He also worked in research and management positions at GE in Ireland and Philips in the Netherlands.
Martin has a bachelor's degree in electronic engineering and a master's degree in business studies, both from University College Dublin, Ireland. He received his Ph.D. in information systems from the National University of Ireland, Maynooth. Curley is the author of eight books on technology management for value, innovation and entrepreneurship. He is a Member of the Royal Irish Academy, fellow of the Institution of Engineers of Ireland, the British Computer Society and the Irish Computer Society. Martin is co-founder of the Innovation Value Institute at Maynooth University, a unique industry-academia collaboration driving research and development of advanced IT and Digital maturity frameworks. He was previously a visiting scholar at MIT Sloan Centre for Information Systems Research and a visiting research fellow at the CERN Open Lab in Geneva. He was the inaugural winner of the Engineers Ireland Innovation engineer of the year in 2006 and was jointly awarded European Chief Technology Officer of the year for 2015-2016.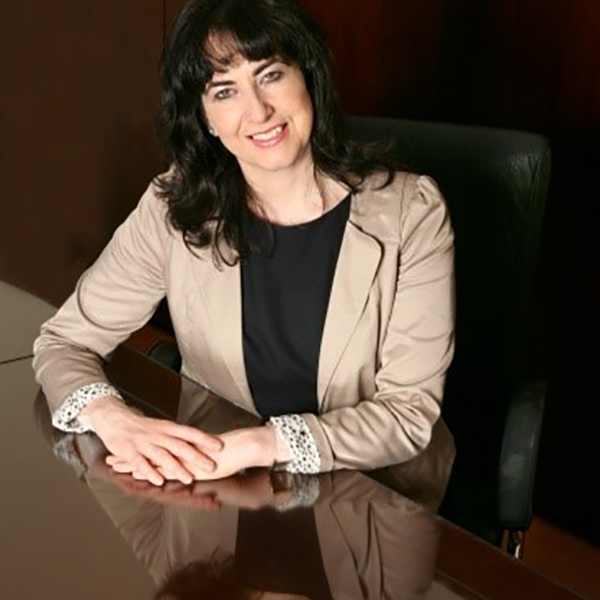 Mary Day, Chief Executive, St. James's Hospital
Mary was appointed in 2020 to the role of Chief Executive in St James's Hospital. She was previously Chief Executive in Ireland East Hospital Group and in the Mater Misericordiae University Hospital. She has been an Adjunct Associate Professor at the UCD School of Nursing, Midwifery and Health Systems since 2010. Mary's professional and academic qualifications include a BSc (Hons) in Cancer Nursing and MSc in Health Service Management.
Mary has contributed to the development of lean management for healthcare improvement in setting up the Lean Academy in the Mater Hospital and further developing the Lean Improvement Programme across the Ireland East Hospital Group to implement systemic improvements across the Group and create a sustainable infrastructure for expanding internal capacity and capability to deliver transformational change. She is a passionate advocate for lean improvement to deliver sustainable results, empower and motivate staff, breakdown silos and release time to improve patient care and looks forwards to developing the Transformation Office for Lean Management in St James' Hospital.
Mary is also a strong advocate for the delivery of an integrated Academic Health Sciences Centre and is keen to ensure academic, innovation and research is embedded in service delivery. The development of the Academic Health Science model as a high-performance vehicle for better health, and the foundations reflects significant international experience demonstrating that the integration of education, innovation and research in an Academic Health Science Centre (AHSC) model improves both patient care and drives the knowledge economy. Her strategic ambition for St James's Hospital Campus is to evolve into an Integrated Academic Health Science Campus which will deliver improved healthcare outcomes for patients and create the most dynamic healthcare campus nationally and pan Europe.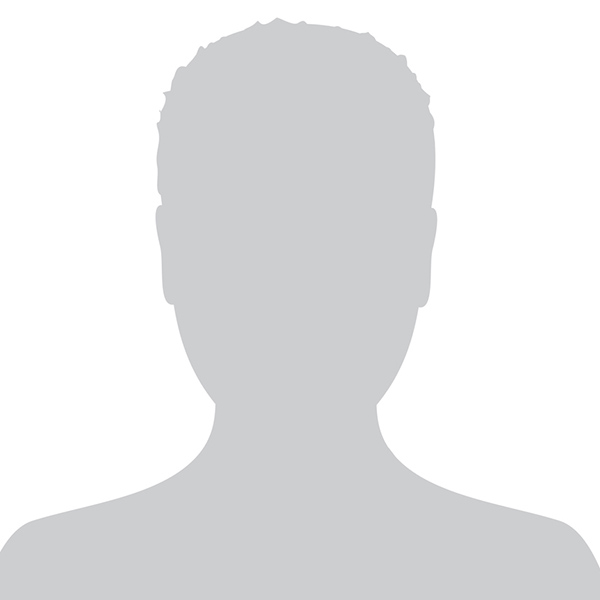 Robert Watt, Secretary General, the Department of Health
Robert leads the Department of over 600 people and is a key advisor to the Government on managing Ireland's response to the COVID crisis. This involves advising on public health related restrictions, the vaccination programme, international travel and the resumption of non-COVID services.
Previously, Robert spent ten years as Secretary General in the Department of Public Expenditure and Reform. With the Department of Finance, he managed the budget and estimates process. During this period Robert was one of the principal advisers to the Government on economic, budgetary and financial policy issues. He was centrally involved in the management of the Troika Programme.
Robert is an economist and has experience in both the public and private sectors. He has worked in several roles within the Department of Finance as well as previously working as an Economic Consultant and a Lecturer. He has been a member of numerous boards including the board of the NTMA and the Economic Management Council. He is currently a Board member of the Football Association of Ireland.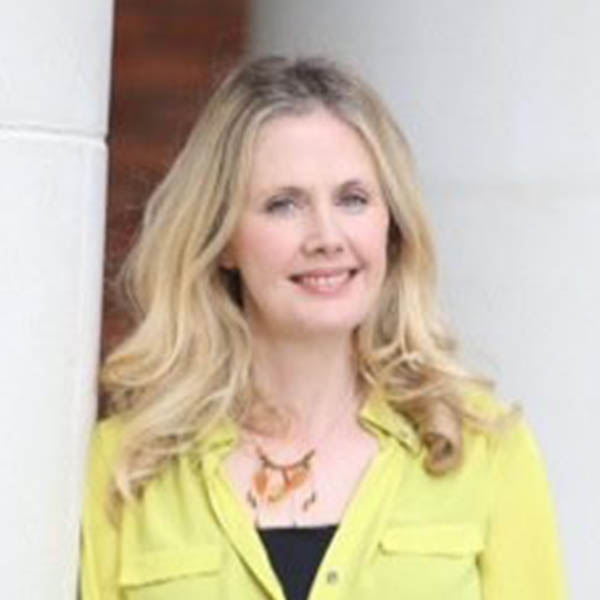 Audrey Carville, Journalist and Broadcaster, host of Radio 1's Morning Ireland
Audrey's career in journalism and broadcasting at the BBC and RTÉ has spanned 20 years. She has reported on pivotal moments in European politics and interviewed hundreds of influential and controversial people.
For over 15 years she has presented news programmes for the BBC World Service, BBC Radio 4,   BBC Radio 5 Live and BBC Northern Ireland
She currently presents Ireland's most listened to radio programme – Morning Ireland – on RTE Radio 1.  She has also presented News at One, Drivetime and The Late Debate.
Audrey has won several journalism awards including the Celtic Film and Television Award and the Institute of Public Relations Award. She was also part of the Sony Award winning team at BBC NI.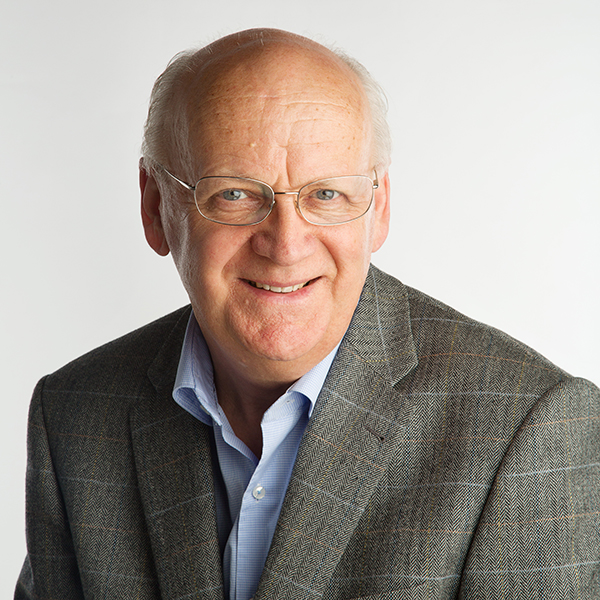 Dr. Eddie Molloy, Director, Advanced Organisation
Eddie has worked for 45 years as an independent consultant specialising in large-scale change programmes, strategy and innovation, in all sectors in Ireland and abroad. He was a member of the Commission on the Future of Policing in Ireland and the Sláintecare Implementation Advisory Council; and he has been appointed to a new group established to advise on the design and implementation of Regional Health Areas. He is currently crystalising his richly varied experience into a set of masterclasses to be delivered online.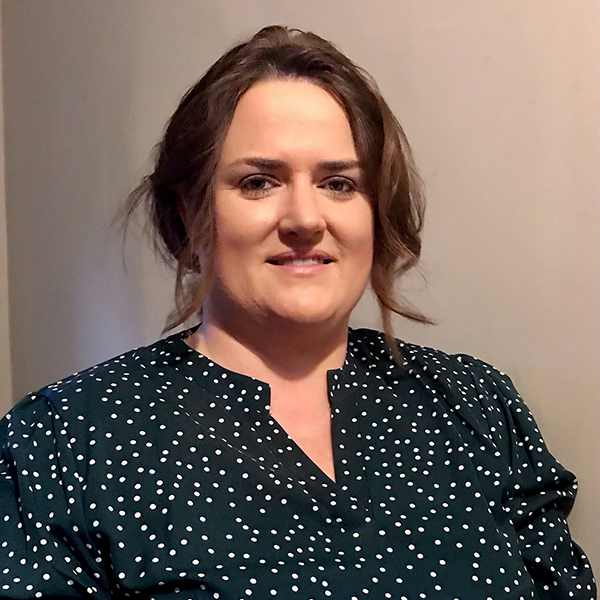 Nicola Byrne, CEO, Shine
Nicola has worked in both the statutory and voluntary sectors for more than 25 years. She is passionate about improving the experience and quality of life for those affected by mental ill health. She has managed and delivered services across the country with an ethos of placing service users and their supporters at the centre. Nicola has achieved this by focussing on embedding quality services through evidence, collaboration and enabling innovation to improve staff and service users' experiences.
Shine focuses on the voice and needs of people experiencing mental ill health and their supporters. This is enabled using education and research through Shine's See Change (green ribbon programme), Shine's Headline (media) programme and Shine's Recovery based community supports.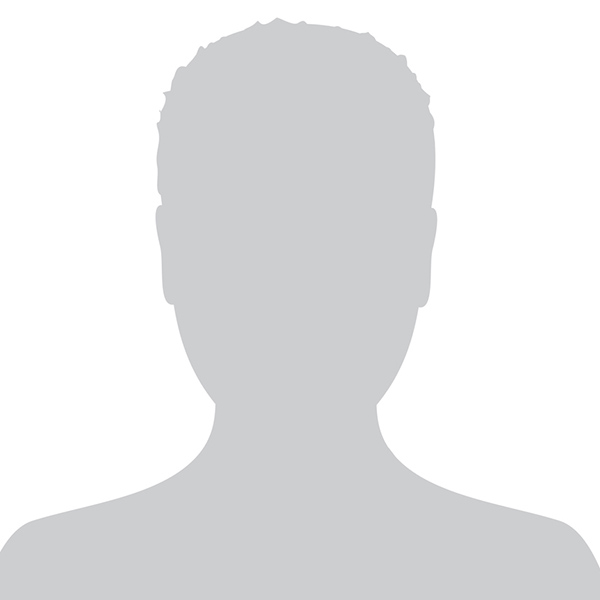 Gabrielle Colleran, MD, MB BCh BAO, Senior Clinical Lecturer in Paediatrics, Trinity College Dublin, Assistant Clinical Professor in Women's and Children's Health, UCD School of Medicine, Vice President, the Irish Hospital Consultants Association
Gabrielle is also the Head of Department for her discipline of Radiology in the National Maternity Hospital and is the Radiology Lead for the National Fetal MRI program.
She graduated from NUI, Galway in 2005 with a First-Class Honours degree and completed radiology training in the Mater Misericordiae University Hospital before completing a 2 year Paediatric Radiology fellowship in Harvard Medical School and Boston Children's Hospital from 2014-16. In 2015-16 she was Chief Fellow in Paediatric Radiology and underwent sub-specialty training in Fetal and Neuro MR. She has worked for over 16 years as a medical doctor, 11 years as a Radiologist and 5 years as a Consultant Paediatric Radiologist in Ireland following the completion of two years of Paediatric Radiology Fellowship in Boston Children's Hospital and Harvard Medical School.
She is the Radiology Lead for the National Fetal MRI program which is based in the National Maternity Hospital and she sits on the European Taskforce on Fetal Imaging for the European Society of Paediatric Radiology where she is currently leading research on the application of 3T MRI in Fetal Imaging in Europe. She is the Section Editor for Paediatric Radiology for the European Journal of Radiology. She has also received grant funding from NDTP-SPARK for her research on patient centred MRI for autistic children and children with intellectual disability. She is a member of the Neuroimaging working group within the Neonatal and Children's Brain Consortium Ireland.
Gabrielle is serving as the Chair of the Radiation Committee of the Faculty of Radiologists in Ireland. She also sits on the Education and Scientific Committees as well as on the Board of the Faculty of Radiologists; since September 2019. She is known for her love of and commitment to education and training and has received multiple awards for teaching including from Harvard Medical School for teaching excellence.
Gabrielle prides herself as working with the enthusiasm and openness of a beginners mind in her quest for quality improvement and innovation in healthcare in Ireland. She is passionate that all patients deserve timely access to quality care and in her role as Vice President of the IHCA she is a passionate advocate for all patients and healthcare staff. She believes that in a short space of time with a team approach, we can go from having the longest waiting lists in Europe to being the health system studied on the Wharton MBA for being the most improved system; with commitment, investment, innovation and passion.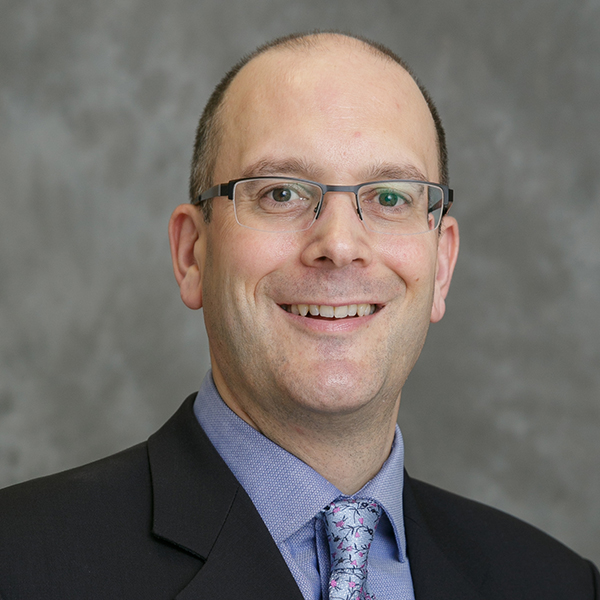 Dr. Brian Turner, Lecturer, Dept. of Economics, University College Cork
Having graduated with an MA in Economics in 1994, Brian spent 5 years as a Property Analyst in London, before joining estate agents Hamilton Osborne King as Head of Research in 1999. In 2002, he joined The Health Insurance Authority – the statutory regulatory body for the Irish private health insurance industry – as Head of Research/Technical Services. In 2005, Brian returned to UCC to study for a PhD in Economics, focusing on health insurance issues, which he completed in early 2010.  He now lectures in the Department of Economics, focusing on health and insurance issues.  His research has been published nationally and internationally, he has been invited to deliver speeches at a number of high-profile events, and he is a frequent contributor to national media discussions on the Irish health system.  Brian is also co-director of the Postgraduate Diploma/MSc in Health Economics Practice, an online programme designed to give students the skills to apply economic decision-making to the health sector. He also holds a Postgraduate Certificate and Postgraduate Diploma in Teaching and Learning in Higher Education, both from UCC.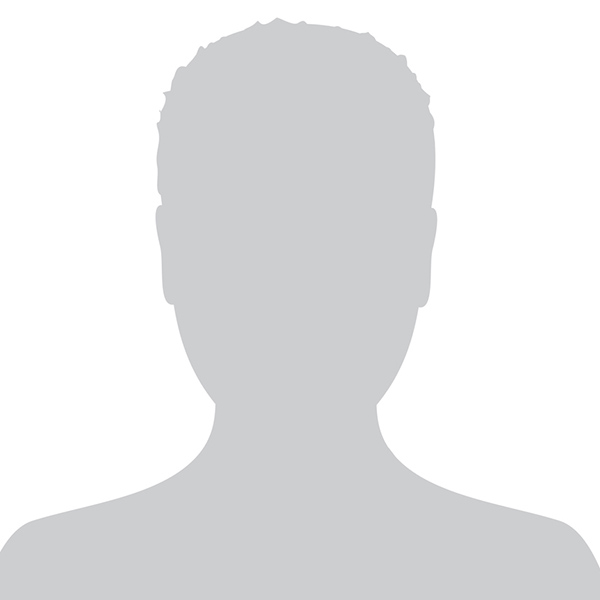 Dr Brendan O' Shea, MD FRCGP, GP and Assistant Adjunct Professor, Trinity College Dublin.
Brendan is a GP in Kildare. His academic interests include improving care for people with multimorbidity, end of life planning, health system innovation and overweight, which are areas he has taught and researched.  He is on Board of Directors at The Irish Hospice Foundation, and on Beyond Stigma. Over 3 decades in practice, he has been involved in training and education of doctors, including undergraduates, and postgraduate training in General Practice. Brendan describes himself as a practicing Buddhist ('haven't got the hang of it yet!'), and a pragmatic optimist. He has previously acted as Medical Director at K Doc, and Medical Director at the ICGP.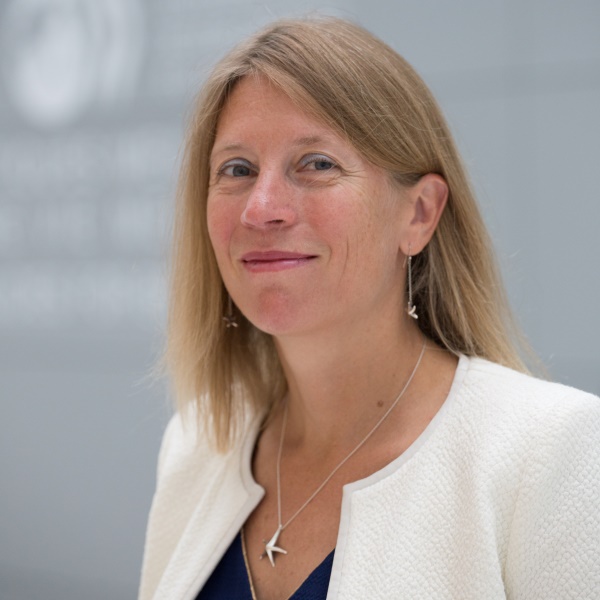 Francesca Columbo M.Sc., Head of the Health Division, Organisation for Economic Co-operation and Development
Francesca oversees OECD work on health, which aims at providing internationally comparable data on health systems and applying economic analysis to health policies, advising policy makers, stakeholders and citizens on how to respond to demands for more and better health care and make health systems more people centred. Major activities of the OECD Health Division cover the response to the COVID-19 crisis and solutions to make health systems more resilient; trends in health spending; measuring of health care outcomes, activities, and inputs; health care quality policies; assessing health system efficiency and value for money; health workforce; long-term care systems and ageing; the economics of public health; pharmaceutical policies, new technologies, big data and Artificial Intelligence in health. Mrs Colombo has over 20 years of experience leading international activities on health and health systems. Over her career, she travelled extensively in Europe, South America and Asia, advising governments on health system policies and reforms.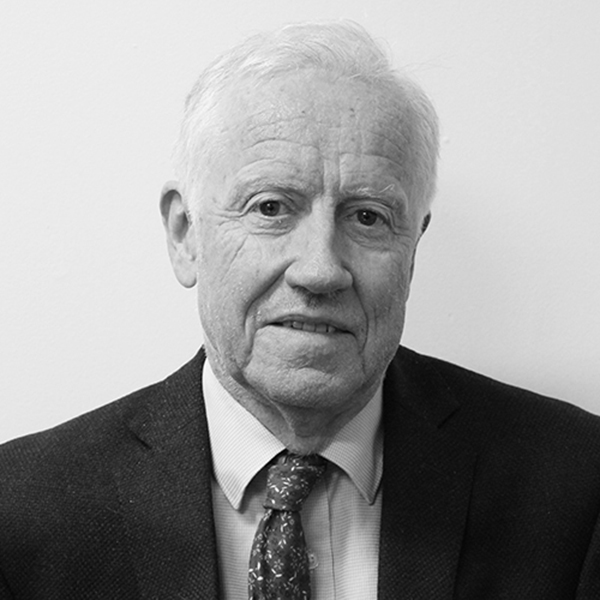 Donal de Buitléir, Chairman, the Low Pay Commission and Chair of the Independent Review Group to examine private activity in public hospitals
Donal was also a Board Member of the Health Services Executive from 2005 to '09. Previously he worked in AIB Group and in the Irish public service. Donal was Secretary to the Commission on Taxation 1980-'85, a member of a number of Government reviews in the areas of local government reform, integration of tax and welfare, business regulation, health funding and higher education. He is an Eisenhower Fellow.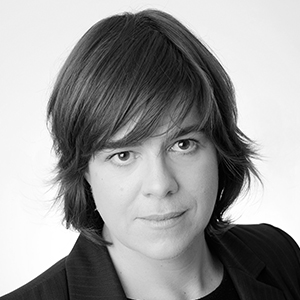 Dr. Sara Burke, Research Assistant Professor, Public Health & Primary Care, Centre for Health Policy & Management, School of Medicine, Trinity College Dublin
Sara is the Principal Investigator of a project entitled 'Health system foundations for Sláintecare implementation in 2020 and beyond – co-producing a Sláintecare Living Implementation Framework with Evaluation: Learning from the Irish health system's response to COVID-19'. This is a HRB Applied Partnership Award which runs until the end of 2021. This APA project started with its focus on the implementation of the regions but changed direction in 2020 in order to harness learnings from the COVID-19 health system response to inform the implementation. Sara currently leads the team reporting on Ireland for the European Observatory Health Systems COVID-19 response monitor).
In 2017, Sara and her team worked with the Oireachtas Committee on the Future of Healthcare, who had a remit to develop a ten year plan for healthcare reform in Ireland – now the Sláintecare plan.
She teaches health policy for the Global Brain Health Institute. Sara has worked for more than 20 years as a researcher in and of health policy. Her book entitled Irish Apartheid:Healthcare Inequality in Ireland was published in 2009. She writes regularly on health systems for the national newspapers and for seven years from 2008 to 2015 had a weekly health slot on RTE Radio 1's flagship Drivetime programme.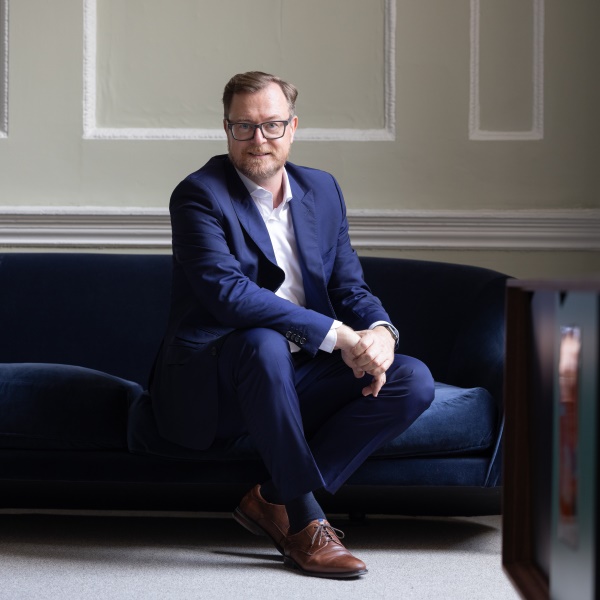 Dr Thorsten Giesecke, General Manager, Commercial Business, Janssen Sciences Ireland UC
 
Thorsten joined Janssen in Sept '21from the company's headquarters in New Jersey where he worked as Director of Global Commercial Strategy for early assets in oncology and prior to that as lead of the EMEA regional haematology strategy for multiple myeloma.
Thorsten, who has relocated to Ireland from the US, is a performance and purpose-driven leader with an impressive track record of building and leading high performing teams, together with solid experience in Global/Regional Strategic leadership roles.In these roles, he has spearheaded several strategic projects including ensuring a transformational pipeline in prostate cancer through earlier and better commercial input, improving the global patient advocacy interaction, assessing the dynamic impact of new market entrants on cancer epidemiology, and developing biomarker strategies. He has also driven the digital agenda in EMEA, introducing and implementing a digital customer experience at scientific conferences across the region.Thorsten first joined Janssen Germany in 2006 as Medical Development Manager and assumed roles of increasing responsibility before being appointed as Business Unit Director for therapy areas including neuroscience and metabolics.Originally from Germany, Thorsten began his career as an anaesthesiologist and scientist at University Hospitals in Germany and the US. He is a board-certified anaesthesiologist and pain therapist and holds an MD and a PhD from the University of Cologne.
With a passion for putting patients first, Thorsten brings his vast international experience to support the teams at Janssen working to address some of Ireland's most pressing health challenges including the COVID-19 pandemic and tackling cancer with precision medicines and cutting-edge technologies in cell and gene therapy.
Janssen is part of the Johnson & Johnson family of companies in Ireland which employs over 5,000 people at 10 sites in Ireland across manufacturing, R&D and business operations, representing all three sectors of the company – Pharmaceutical, Medical Devices and Consumer Health. Many of Janssen's innovative medicines are manufactured for global export from Irish sites.