About EY
The rise of the empowered consumer, coupled with technology advancements and the emergence of digitally focused entrants, is changing every aspect of health and care delivery. To retain relevancy in today's digitally focused, data-infused ecosystem, all participants in health care today must rethink their business practices, including capital strategy, partnering and the creation of patient-centric operating models. The EY Health Sciences and Wellness architecture brings together a worldwide network of 34,000 professionals to build data-centric approaches to customer engagement and improved outcomes. We help our clients deliver on their strategic goals; design optimised operating models; and form the right partnerships so they may thrive today and succeed in the health systems of tomorrow. We work across the ecosystem to understand the implications of today's trends, proactively finding solutions to business issues and to seize the upside of disruption in this transformative age.
Gold Sponsor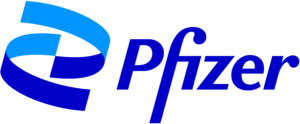 About Pfizer in Ireland
Pfizer is one of Ireland's largest pharmaceutical sector investors and employers. One of the first pharmaceutical companies to locate in Ireland (1969), Pfizer has 5,000 colleagues across 5 locations based in Cork, Dublin, and Kildare. Total capital investment by the company in Ireland exceeds $9 billion. Pfizer's business interests in Ireland are diverse and include manufacturing, shared (financial) services, scientific research and development (R&D) and commercial operations. Part of Pfizer's Worldwide Research & Development (WR&D) is based in Ireland – the Global Biotherapeutics Technology group at Grange Castle was established in 2006 and is part of a world-leading protein drug discovery unit within Pfizer Worldwide R&D.
About ISAAC
The future of health is ISAAC, a complete platform which combines our innovative remote patient monitoring system with a family caring app, revolutionising the sphere of data driven ambient healthcare.
An innovative and intuitive technology driven, person centred platform that provides confidence that your loved ones are safe and well in their own homes. This technology driven platform captures vital signs daily, to give a picture of our client's health over time and has the potential to act as an early warning system which is supported by our nurse led remote monitoring solution.
Isaac's remote monitoring service is managed by our clinical nurse led team and is fully backed by one of Ireland's leading homecare providers, MyHomecare who can support our users' care needs. We monitor our users' vitals and provide a 24/7 support line.
Isaac offers the latest in connected healthcare technology combining circles of care, health monitoring and nurse led triage. Allowing our users to access world class services from the comfort of their own home.
Our family caring app facilitates easy communication through circles of care, these are groups of people involved in providing care to the care recipient, putting them at the centre of the care circle. Circles of care can extend beyond family to local GPs, carers, neighbours and friends with the user having control over what data they can see. The app also features smart reminders so appointments, medication or activity is not missed with meaningful notification and alerts.
The possibilities of how Isaac can help are endless. For families, we offer peace of mind that their loved one is safe and well and for the individual, we offer the independence of being able to live at home safely for longer, with the confidence that our 24/7 support line is always available to them.
Isaac's remote monitoring services can also be offered to health providers, we offer assistance for early discharge from hospitals, and provide tailored support packages to suit the individual needs of our clients.
Contact us today on (+353 1) 473 0474 or email us at [email protected]
For Sponsorship Opportunities Contact
Wayne Leitch
Head of Sponsorship Sales/ Conferences and Events