Sponsors and supporters of our Feb 2021 event
Cisco's extensive experience of working with healthcare organisations means we have an in-depth understanding of the challenges and growing pressures they face. Working closely with many such organisations, we help them gain maximum benefit from their digital technology investments.
Over the past 20 years, our dedicated UKI Healthcare team has established a strong track record in the successful implementation of many business and clinical led IT projects that support new delivery models, helping improve patient experience, enhance outcomes and drive operational excellence. These include:
Remote consultations and decision support;
Reducing 'Length of Stay';
Reducing unnecessary admissions from Nursing and Care Homes;
High quality and agile Multi-Disciplinary Team working;
Interpretation/ translation services;
Improving discharge and referral processes;
Medical education and training;
Patient/ citizen experience and engagement
Agile and remote working.
We believe there is significant scope to expand these use cases to support transformational change programmes across the health and care sector.
While health and care digital transformation offers many benefits to the healthcare sector, Cisco also understands that the advent of new, disruptive technology within the health and care sector also introduces new threats. As organisational borders are blurred and health and social care organisations work more closely together, security considerations become ever more important. Where policy is properly defined and a threat-centric approach adopted, organisations can be most confident that internal and external threats are mitigated.
For the healthcare sector, we believe that advancements in technology are both laudable and vital. However, any such developments must be workable, financially viable and deliver discernible benefits to both patients and staff. Technology successes should be replicated for the benefits of other healthcare organisations wherever possible, in keeping with the following two principles:
There is no need to reinvent everything
Analysis and measurement of benefits, along with best practice sharing principles should ensure that health and care organisations are able to copy each other's successes, re-using and
Secured, common infrastructure should be designed with a platform approach.
Informed by business need, it should support the re-exploitation and re-use of capabilities for multiple use cases.
Find out more about Cisco® healthcare solutions here
About Novartis
Novartis is reimagining medicine to improve and extend people's lives. As a leading global medicines company, we use innovative science and digital technologies to create transformative treatments in areas of great medical need. In our quest to find new medicines, we consistently rank among the world's top companies investing in research and development. Novartis products reach more than 750 million people globally and we are finding innovative ways to expand access to our latest treatments. Novartis is currently conducting over 10 clinical trials in Ireland. About 110,000 people work at Novartis around the world. Novartis Ireland currently employs approximately 1,300 people across 3 locations in Cork and Dublin. Novartis manufacturing is based in Ringaskiddy (Cork). The Innovative Medicines Division (Pharmaceuticals), the Novartis Global Service Center (NGSC) and Novartis Gene Therapies are located in Dublin.
Find out more at http://www.novartis.ie.
About Arthur Cox
Arthur Cox LLP is one of Ireland's leading law firms. We are an "all-island" firm with offices in Dublin and Belfast. We also have offices in London, New York, and San Francisco. Our practice encompasses all aspects of corporate and business law. For over 100 years, we have led the way in the legal field in Ireland, and have continuously worked to strive towards our goals. For our clients, we work to deliver the best service and support. With an independent, entrepreneurial spirit of innovation leading the way.Our Healthcare Group is a multi-disciplinary team which brings together lawyers from a wide range of practice areas in the firm to advise our clients in the healthcare sector. Our sectoral approach allows us to understand the healthcare industry and its legal, regulatory and commercial challenges. The Group is the leading group of its kind in the country with a long tradition of advising in this sector. We advise clients in all areas and levels of healthcare provision including statutory bodies, health boards, health insurers, healthcare organisations, hospitals and doctors.
Find out more at: https://www.arthurcox.com/
About EY
The rise of the empowered consumer, coupled with technology advancements and the emergence of digitally focused entrants, is changing every aspect of health and care delivery. To retain relevancy in today's digitally focused, data-infused ecosystem, all participants in health care today must rethink their business practices, including capital strategy, partnering and the creation of patient-centric operating models. The EY Health Sciences and Wellness architecture brings together a worldwide network of 34,000 professionals to build data-centric approaches to customer engagement and improved outcomes. We help our clients deliver on their strategic goals; design optimised operating models; and form the right partnerships so they may thrive today and succeed in the health systems of tomorrow. We work across the ecosystem to understand the implications of today's trends, proactively finding solutions to business issues and to seize the upside of disruption in this transformative age.
About Roche
Roche is a global pioneer in pharmaceuticals and diagnostics focused on advancing science to improve people's lives. The combined strengths of pharmaceuticals and diagnostics under one roof have made Roche the leader in personalised healthcare – a strategy that aims to fit the right treatment to each patient in the best way possible.
Roche is the world's largest biotech company, with truly differentiated medicines in oncology, immunology, infectious diseases, ophthalmology and diseases of the central nervous system. Roche is also the world leader in in vitro diagnostics and tissue-based cancer diagnostics, and a frontrunner in diabetes management.
Founded in 1896, Roche continues to search for better ways to prevent, diagnose and treat diseases and make a sustainable contribution to society. The company also aims to improve patient access to medical innovations by working with all relevant stakeholders. Thirty medicines developed by Roche are included in the World Health Organization Model Lists of Essential Medicines, among them life-saving antibiotics, antimalarials and cancer medicines. Roche has been recognised as the Group Leader in sustainability within the Pharmaceuticals, Biotechnology & Life Sciences Industry nine years in a row by the Dow Jones Sustainability Indices (DJSI).
The Roche Group, headquartered in Basel, Switzerland, is active in over 100 countries and in 2016 employed more than 94,000 people worldwide. In 2016, Roche invested CHF 9.9 billion in R&D and posted sales of CHF 50.6 billion. Genentech, in the United States, is a wholly owned member of the Roche Group. Roche is the majority shareholder in Chugai Pharmaceutical, Japan. For more information, please visit www.roche.com.
About Kaptea
Kaptea is a software development team with expertise in virtual contact-centre services, application integration and customer-journey analytics. As a Twilio consulting partner, we have developed solutions for the HSE's COVID-19 Contact Tracing Programme and are developing a COVID-19 Vaccine Automated Coordination Centre (VACC) service for healthcare organizations.
At Kaptea, we know you want to build a healthcare service capability that delivers outstanding client experiences. And to make that happen, you need a partner who understands not only how to deploy cloud services customised to integrate with your healthcare operations but also meets your client concerns.
But many healthcare services don't have the time, resources or in-house expertise to deploy modern cloud-services quickly and effectively. Kaptea is partnered with Twilio which is a global customer engagement platform with amazing features, but it can get complicated quickly. Mistakes are time consuming and costly, which understandably creates anxiety.
Getting Twilio's customer engagement platform successfully implemented in your organisation doesn't need to be stressful.
At Kaptea, we get it. When it comes to communicating with your clients across multiple digital channels you just want everything to WORK. You can invest in Twilio to make digital communication with your clients a breeze, not a chore. We're a team of Twilio experts who care about your clients as much as you do.
We design your client engagement strategy, leverage Twilio to execute it, and support you with intelligent analytics so you can consistently deliver great experiences for your clients. As a Twilio Consulting Partner, we've deployed Twilio successfully across multiple communication channels for healthcare services just like yours.
About Health Passport Europe 
The Health Passport Europe platform is engineered to immediately support COVID-19 vaccination deployment and testing, providing an efficient platform to help reopen international economies. The system combines official vaccines and tests administered by healthcare professionals, with advanced mobile technologies. In Ireland, the solution is already in full use with major brands and testing facilities such as Boots, Cara Pharmacies, RocDoc, V1 Medical, Medel Healthcare and more, whereby many thousands of people are already receiving their test results securely and automatically into their Health Passport app every day. Several major nursing home groups such as CareChoice and Hamilton Park are amongst the very first in Europe to vaccinate their staff and utilise the digital health passport technology. The system is in wide use across multiple important organisations for voluntary staff testing. The technology is under immediate review by international Governments such as Bulgaria, South Africa, Portugal, Montenegro, Georgia and many more to support their national vaccination plan. In December, Ticketmaster observed a trial of the technology in Cape Town at a pioneering live music event titled Recharge2020. This has now led to the system potentially becoming the platform to help reopen sports such as the Lions Rugby Tour and events locally. The mobile solution will also be deployed in Portugal in 2021 to greatly support the reopening of tourism, arts and culture in the Algarve. www.HealthPassportEurope.com
Silver Sponsor

About Clanwilliam Health 
Clanwilliam Health holds over 30 years of experience developing and designing healthcare software. Our extensive range of innovative technology now empowers more than 20,000 clinical users across Ireland and the UK to deliver safer, more efficient and cost-effective patient services. Simply put we create products that are the strongest digital foundation for healthcare professionals.
Our software systems are used by GPs, Consultants, Pharmacies, care homes and hospitals to improve healthcare for both providers and patients. From ereferrals to sending prescriptions digitally, our vision is to enable the seamless flow of patient data by connecting primary and secondary healthcare software systems to enhance patient experiences. We work hard every day to achieve this by putting our customers at the centre of everything we do and partnering with key industry stakeholders to ensure our systems consistently exceed expectations. As a Division of Clanwilliam Group, we also share their mission of working together to improve healthcare for everyone by connecting people, products and places.
Our mission is simple, we want to create software that provides healthcare professionals with the strongest possible digital foundation from which to deliver enhanced patient outcomes. Visit our website, www.clanwilliamhealth.com to find out more about us and how our solutions could help you today.
About Tele Tracking 
Since 1991, TeleTracking has been automating and transforming healthcare operations. More than a quarter of a century ago, we recognized an unseen problem in hospitals: whiteboards and patient placements were managed through hours of phone calls, guesswork, favor trading, and paper based processes. We saw that technology could give time back to nurses for patient care and reduce patient wait times by creating hospital-wide visibility into real-time updates on bed statuses.
It took significant awareness to recognise that there was a patient flow pattern within the continuum of care, and that many of the steps in the flow could be automated and monitored for greater efficiency. At the time, the concept of patient flow didn't exist. Our experts played a role in defining this discipline and redefining hospital operations.
Healthcare hasn't stopped evolving and growing more complex. So we never stop exploring, innovating, and turning ideas into solutions that help save lives by eliminating wait times, addressing new complexities, and giving time back to caregivers to do what they do best: Care for patients.
With over 1000 hospitals benefiting from our knowledge and the real time situational awareness delivered by our technology, hundreds of command centers acting as the centre of operations for hospital groups and unique technology making significant improvements in hospital operations TeleTracking continues to be the world leader in Patient Flow.
About T-Pro
T-Pro is a world leading provider of AI driven digital healthcare software. The T-Pro platform incorporates telehealth, clinic management, and patient communication, digital dictation speech recognition and document management/distribution. These solutions provide hospitals, clinics, healthcare providers and organisations with the tools they need to streamline and digitise their administrative processes. Our integrated platform makes it easier to administrate clinical services; simplify the process of documenting encounters; and improve the timeliness, quality and risk profile associated with producing medical records and clinical correspondence. By implementing the T-Pro platform our clients and partners are able to reduce costs, increase productivity and ultimately provide better care to more patients with less resources.
For Sponsorship Opportunities Contact
Wayne Leitch
Head of Sponsorship Sales/ Conferences and Events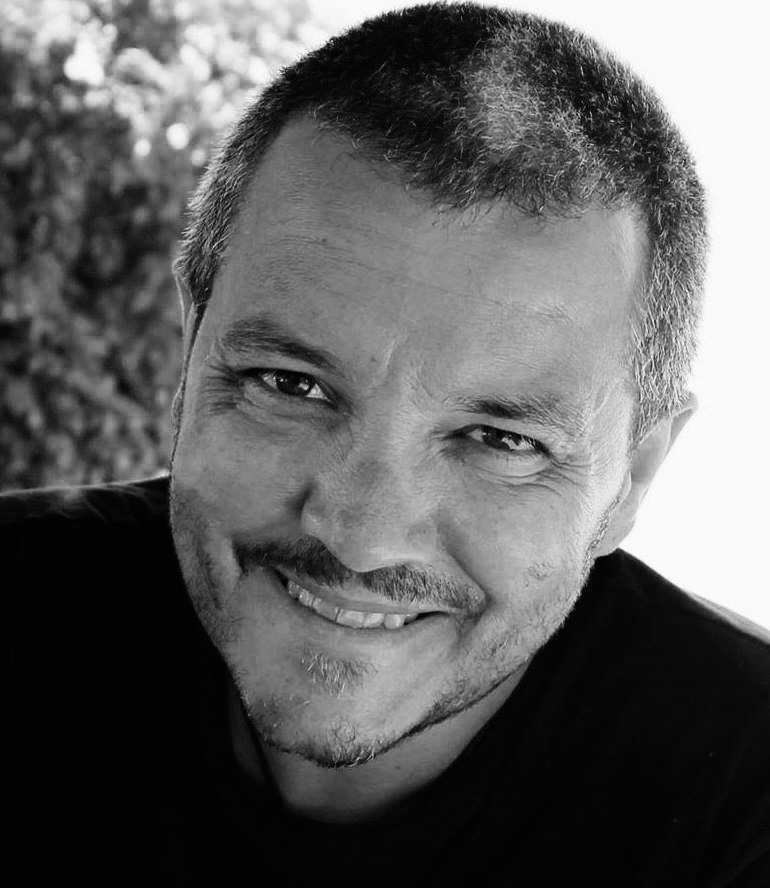 The inclusion of event sponsors, exhibitors or partners does not constitute an endorsement, guarantee, warranty, or recommendation by The National Health Summit or iQuest Ltd. and we make no representations or warranties about any product or service contained therein.